Joe Goode is a legend — at least among the hundreds of volunteers who make up Reclaim Idaho, who are currently collecting signatures to put Medicaid expansion on the state ballot next November. "If you want to see the master," one volunteer told me, "go find Joe."

On a sunny Tuesday in March, I found Goode outside the doors of a Boise DMV, dressed in a black Strongbow logo T-shirt with a few holes in it. He later told me he'd thought carefully about his outfit. Goode, who's a junior at Boise State University, wanted to look like a normal guy — not someone out collecting signatures, not a hippie or a stuffed shirt, not a guy whose politics you could extrapolate. Just a guy who wanted to let the people decide.
Goode was holding a clipboard, which he's used to collect over 1,000 signatures so far this year — more than any other volunteer. "It's all about the first approach," he told me. "I always smile, and lead with, 'Hey, how's it going.' Sometimes I'll say, 'Would you like to help 78,000 Idahoans get health care?' If they look Republican, I'll say, 'Hey, would you like to sign this petition that will restore Idahoans' voice?'"
"If they look Republican, I'll say, 'Hey, would you like to sign this petition that will restore Idahoans' voice?'"
Once he has someone's attention, Goode launches into specifics: about the "coverage gap," or the Idahoans who make too much to qualify for existing Medicaid, but too little to actually afford insurance. (Since 2014, the working number had been 78,000; on March 27, the Idaho Health Department revised the estimate to 62,000). To qualify for Medicaid, an individual must make less than 138% of the federal poverty level; that means anyone whose income is over $16,000, or a family of three that makes more than $28,676, isn't eligible for coverage. Often, when Goode describes the gap, a person will say, "Hey, that's me!"
For Reclaim Idaho, March 13 was a mobilization day: With school bond elections happening in districts across the state, polling places became ideal sites for signature gathering: Everyone coming out the door would be registered to vote, a prerequisite for a signature to count. Across the state, groups of two to three volunteers positioned themselves a legal distance from each polling place, pulling four-hour shifts.
Goode knew, though, that a polling place wouldn't net him nearly as many signatures as the DMV. So he decided to skip class and work the entrance from 8 a.m. to 8 p.m. "This issue is so important. Our state legislature isn't going to do anything," he said. "They're blocking the voices of Idahoans. It's this or the highway."
Goode looked down at his beat-up shoes. The wind had picked up, and he'd started to shiver. At 3 p.m., he'd been out for seven hours, with five more to go. But he still had some good sales lines.
"Do your feet hurt?" I asked him.
"A little, but it's okay, I don't have to worry about it," he said. "I have health insurance."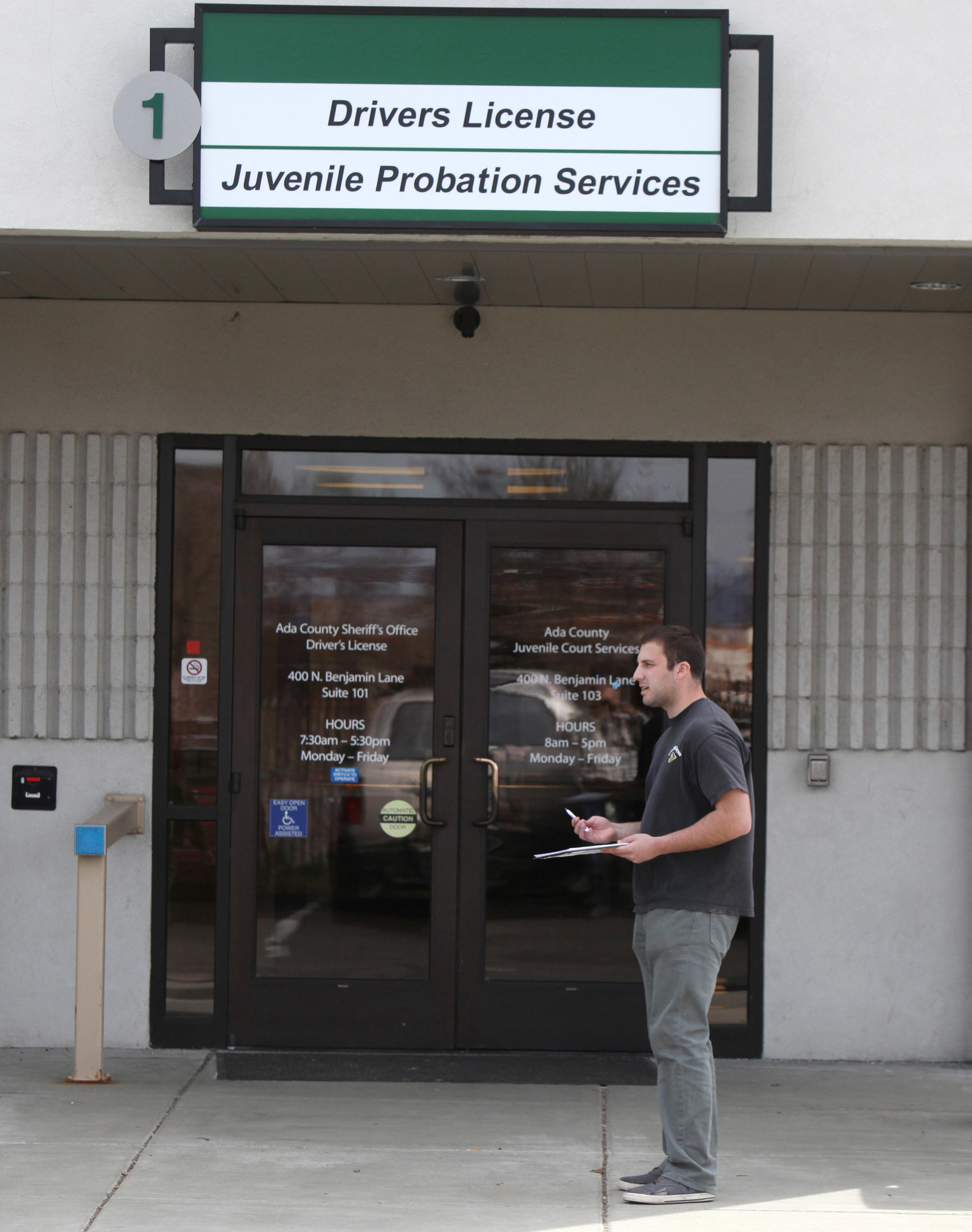 Reclaim Idaho was founded by Idaho natives Luke Mayville and Garrett Strizich, who first met each other as high school students in Sandpoint, nine hours from Boise, near the top of the Idaho panhandle. On March 13, Strizich, who's currently a medical student at the University of Idaho, was four hours away leading signature-gathering efforts in Idaho Falls. Mayville was coordinating the Boise operation from the corner of a coffee shop, with Reclaim Idaho's Medicaid-mobile — a 1977 RV painted bright green — parked prominently outside.

Mayville, whose vibe is very Ben Wyatt in Parks and Recreation, doesn't have the backstory of a traditional political organizer. After high school, he spent a few years finding his way, eventually ending up at the University of Oregon for his bachelor's and, after that, Yale for his doctorate in political science. He wrote a book about John Adams; he was hired to teach at Columbia University. That's when he started thinking seriously about the sort of change that could happen back in his home state.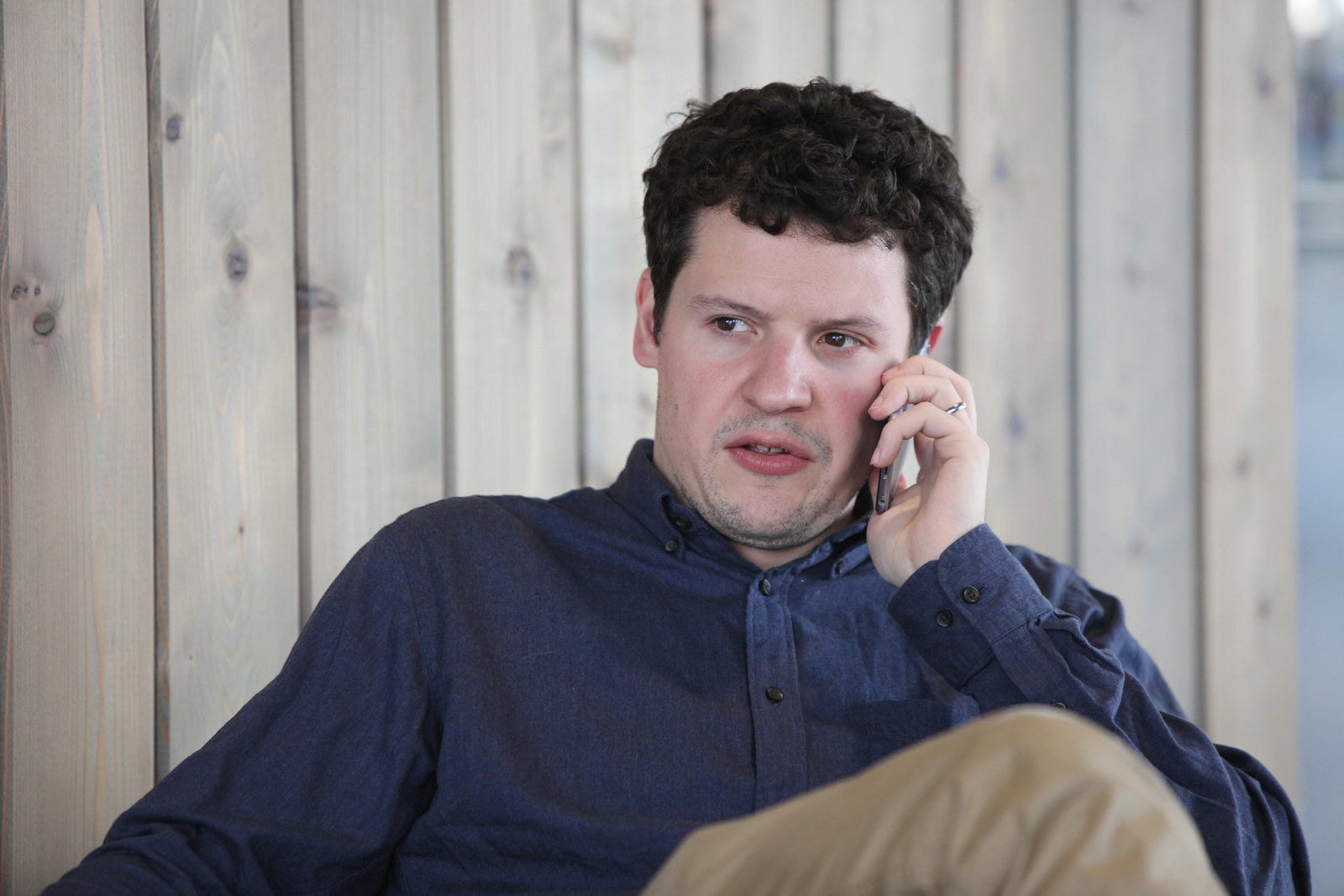 Idaho's state government is one of 18 in the US that have continued to refuse federal funding to expand Medicaid, made available in 2014 through the Affordable Care Act, which would cover those in the "gap" Goode mentioned in his pitch.
The argument against expansion generally pivots on the same points: 1) More Medicaid = more federal government spending and meddling in state affairs, which should be avoided; 2) federal assistance doesn't promote self-sufficiency (in 2016, Idaho state Sen. Patti Anne Lodge, a Republican, declared that those in the gap "could pay for their health insurance if they just worked a little more"); 3) the "free money" from the federal government to offset expansion costs will decrease to 90% in 2020, leaving states to cover 10% of the bill themselves; 4) the more people on Medicaid, the more overburdened current providers will become. It'll be harder to get an appointment with a doctor, especially as a new patient. In short, more people will be insured, but the quality of care for those insured will go down.
When the actual numbers of people enrolling in Medicaid in expansion states outpaced estimates, it seemed some of those concerns were warranted. But five years after expansion, an analysis of over 200 studies suggests otherwise. As aggregated by the Kaiser Family Foundation — a nonpartisan health care think tank — these studies overwhelmingly found there were no significant increases in state spending after expansion and that state savings (in areas such as behavioral health services, the criminal justice system, and more) significantly offset future costs. In Montana, the uninsured rate dropped from 20% to 7% and saved the state $30 million; in Louisiana, the uninsured rate dropped from 21.7% to below 12.5%, and the state saved $199 million in 2017 alone.
The Kaiser Foundation found that Medicaid expansion had positive or neutral effects on state job markets, creating more than 31,000 jobs in Colorado, and an estimated 40,000 in Kentucky. While one study of the first two years of expansion indicated an uptick in delayed care because of increased wait times for appointments, another, focused on 2012–2016, found that appointment availability for new Medicaid patients had increased 5.4% and remained stable for existing patients with private care. And most studies suggest that providers have increased services to respond to increased demand.
Patients currently in the "gap" often defer care until their condition reaches a critical point, resulting in emergency room visits — the most expensive sort of medical care — for which the bill often lands on the hospitals themselves. In Lewiston, Idaho, "gap" patients are the primary clients of the two "sliding scale" clinics in the area, which are currently funded by donations, grants, and/or state funds. With Medicaid expansion, the need for those free clinics would likely disappear, as patients transition to care at the local medical center. The head of that center, David Schlactus, says those patients, like all Medicaid patients, are essentially a "break even" proposition at best — Medicaid reimbursement does not quite cover their costs — but the center would welcome them.
"The more of our community that has a primary care physician, the better," Schlactus told me. "The better we can help control chronic conditions and help improve the health of our community, the better we can help lower costs." Medicaid expansion would allow patients to have routine care, instead of just emergency care. (Schlactus is careful to note, however, that Medicaid is still incredibly inadequate when it comes to mental health care in rural regions — with reimbursement rates so low that areas like Lewiston suffer from a chronic deficiency in mental health care providers, even for those with private insurance.)
In states like Virginia, which has declined to extend Medicaid coverage to 400,000, such arguments are beginning to hold sway — even with some Republicans. After the Democratic wave of 2017, the Virginia House approved a budget that included Medicaid expansion. The budget was not endorsed by the GOP House leadership, yet it passed with votes from 12 Republicans who had long resisted expansion. The Virginia Senate's budget did not include plans to expand Medicaid, but a pivotal GOP state senator — Frank Wagner — has publicly declared his support, and a reconciled budget seems likely to include expansion.
But Virginia — an increasingly Democratic-leaning state — is not Idaho. The Idaho Legislature is currently 84% Republican, and while Democrats will likely win back a handful of the seats they lost in the 2016 election, the lack of substantive Democratic opposition means most Republicans, facing primaries from the right, tack to the right instead of the center — especially when it comes to anything to do with the Affordable Care Act.
When Idaho state Rep. Luke Malek and state Sen. John Goedde voted for the state to control its federally mandated insurance exchange, both were labeled "RINOs" (Republicans in name only) by opponents and critics. A vote to implement was seen as a vote for Obamacare — and enough to merit a primary opponent. The next election cycle, Goedde lost his primary bid to a more conservative challenger.
Organizations like the Idaho Freedom Foundation, headed by far-right GOP leader Brent Regan, grade each legislator according to their adherence to what they view as conservative values, a common practice with advocacy groups on both sides. Before a bill comes to a vote in the Idaho Legislature, the Freedom Foundation sends a brief on their position; on the House floor, many House legislators keep a window open on their computers to constantly monitor how their votes have affected their grade on the "Freedom Index." Come primary or Election Day, a "bad" grade can mean the end of a Republican's tenure, no matter how long they've been in office. (As concerns Medicaid expansion, the Freedom Foundation has argued that the "Medicaid gap population" should actually be even larger.)
There's no way, in other words, that the Idaho Legislature would pass Medicaid expansion.
Such political purity tests have transformed a legislature that just 20 years ago was filled with moderates on both sides — and governed by a centrist Democrat — into one of the most conservative in the country. Political insiders say that one of the only things keeping Idaho from passing truly extreme legislation is the House Ways and Means Committee, which kills most far-right legislation before it makes it to the floor. (If a conservative piece of legislation does come up, many will vote for it, even if they disagree, so as to protect their conservative "grade.")
There's no way, in other words, that the Idaho Legislature would pass Medicaid expansion, even if a handful of seats flip back to blue in the upcoming election. Indeed, Idaho recently made national news for its near-successful attempt to unravel the Affordable Care Act's insurance exchanges, by allowing insurers to offer stripped-down, cheaper plans. The bill was supported by Idaho's governor — and, initially, by President Donald Trump, even though the Department of Health and Human Services would later declare the bill unacceptable as written — but was pulled from the House floor and sent to die in committee.
Medicaid, Obamacare, the ACA — any whiff of support, even if it's just voting for a bill that would do anything less than completely dismantle it, is toxic in the Idaho Legislature. And yet, when Mayville started looking into actual polling data on Idahoans' opinions on public policy, there's a slightly different picture: as many as 75.7% of Idahoans support the state government providing people with access to affordable health care, according to polling performed in December 2017 by Boise State University, up 4.9% from the year before.
To those familiar with Idaho, this isn't surprising. "Deep red" Idaho is peopled with pockets of deep conservatism, but it's no monolith: Trump won only 60% of the vote in Bonneville County, for example, in part because 20% of the vote went to anti-Trump, Mormon independent Evan McMullin. Boise, which is now the fastest-growing city in America, is a progressive stronghold. The 2016 Women's March attracted 7,000 people; in March, 5,000 showed up for the March for Our Lives. While that might not seem like much for a metro area of 665,000, in a state without a recent protest tradition, it is remarkable.
But with a deadlocked legislature, how could Idahoans actually move the needle when it comes to expanded health care? A ballot initiative.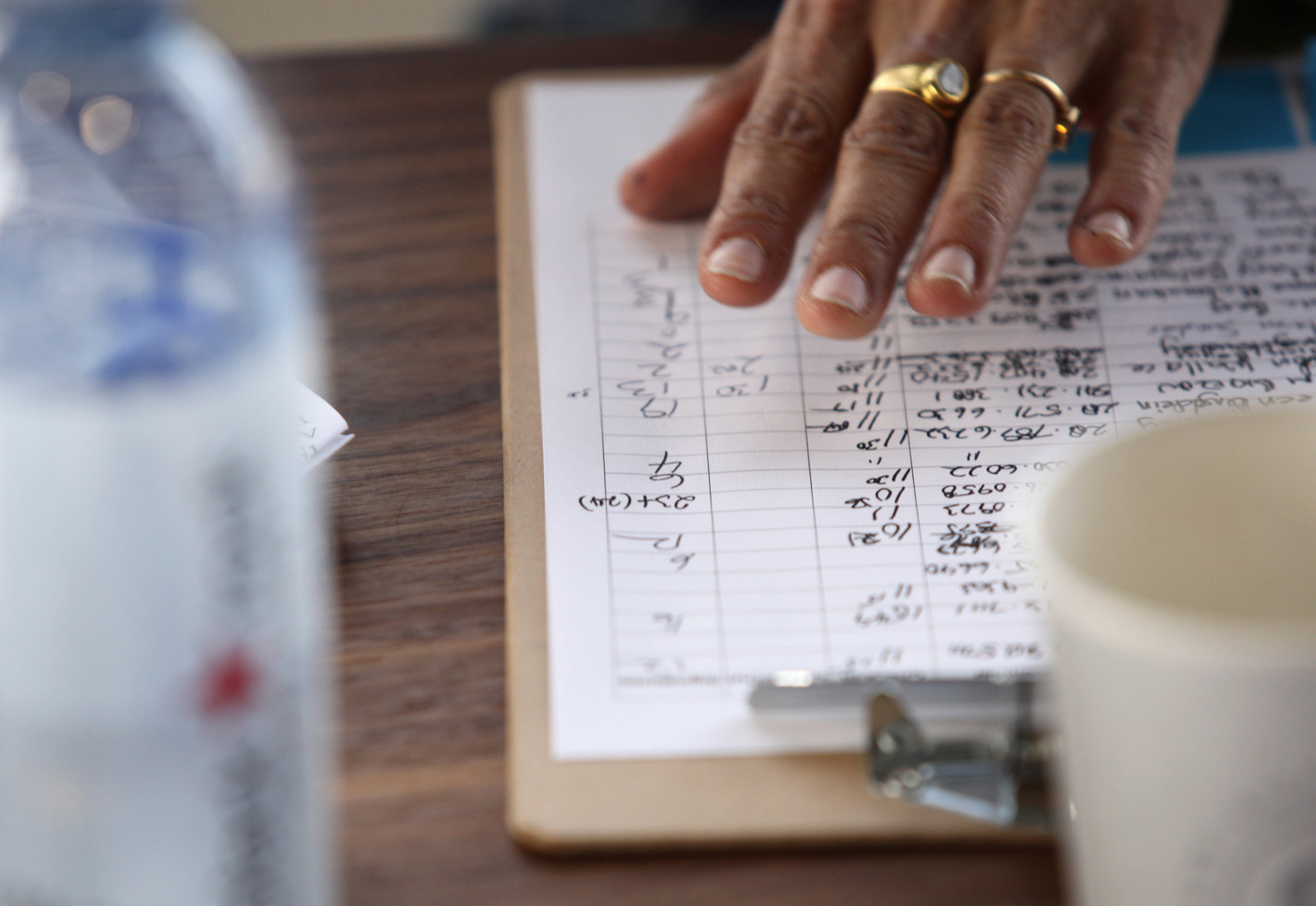 Ballot initiatives, like the voters who decide them, are finicky, unreliable beasts. A legislature "work-around" is not always feasible, or even logical. There's a reason legislatures were created in the first place: so people with training and experience could better translate the needs and desires of the people into law. Ballot initiatives have legalized marijuana and assisted suicide; they've also eliminated the rights of same-sex couples to marry. "Bad initiatives" often make for bad law; manipulative, misleading wording and behind-closed-doors lobbying interests can transform what seems like a good idea (ending state control of liquor stores in Washington state) into a bad result (massive price markups for liquor across the state).

In 2012, Idaho voters rejected three initiatives — Propositions 1, 2, and 3 — that would have upheld the so-called Luna Laws, which limited teachers' collective bargaining rights, pegged teacher pay to student performance, and forced districts to pay for laptops for every student. The repeal was viewed as a "major blow" to the Republican governor and superintendent who had signed and shepherded the bills — and proof that Idaho voters could be mobilized against unpopular legislation.
The bar to get on the ballot is so high that no initiative has qualified since 2012. But it's far from unreachable.
Legislators retaliated after the Luna Laws rejection by making it significantly more difficult for an initiative to make its way to the ballot. Which is why Reclaim Idaho's job is so complicated: They must collect signatures that represent at least 6% of the state's total registered voters, but they must also collect signatures from 6% of registered voters in at least 18 of the state's 38 legislative districts.
The bar to get on the ballot is so high that no initiative has qualified since 2012. But it's far from unreachable: If and when Medicaid expansion makes it to the ballot, it'll receive the full endorsement of the Idaho Hospital Association and the Idaho Medical Association. Barring significant, well-funded, high-profile opposition — which seems unlikely — political observers believe it would almost certainly pass.
But that doesn't mean it would automatically become law. A similar initiative to expand Medicaid in Maine passed with 58.9% of the vote in November 2017. In the months since, Maine's governor has refused to implement the expansion, which would cover an additional 70,000–80,000 citizens and save the state $27 million a year, arguing that he'll only sign off if the legislature can provide a plan to do so without raising taxes, drawing on the state's rainy-day fund, or resorting to budget "gimmicks." Due to this impasse, Maine missed the April 10 deadline to apply for federal expansion funds, and expansion advocates are promising to take legal action.
If a Democrat becomes the governor of Idaho in November — a true long shot — Medicaid expansion would become law. If it's one of the three Republican candidates, and the referendum passes, the situation could come to mirror that of Maine. The far-right candidate, current Idaho Rep. Raúl Labrador, would almost certainly refuse to implement the law. A passed initiative does not mean an automatic expansion — instead, it might entail a years-long battle that's ultimately decided by the courts, not the voters.
At the makeshift coffee shop headquarters in Boise, three women volunteers in their seventies came in apologizing. "We only got a dozen," said Anne, dressed in a light blue fleece vest and wearing frosty pink lipstick, as she handed her clipboard to Nirmala Sandhu, one of a handful of Reclaim Idaho volunteers who've become notaries so as to authenticate signatures. Reclaim Idaho's goal for the day was to "qualify" the initiative — that is, reach the requisite number of signatures — in several districts where they were closing in on their totals. But as of 2 p.m., turnout for the school bonds vote was low. "It's still early, though," Anne added. "They'll get more later."

Like most of the people volunteering during the day, Anne and her friends are older, female, and fired up. "Today, I feel fortunate that I have good insurance in the form of Medicare," Anne said. "I just want that for others." She has long considered herself a conservationist — ever since the '60s, when she first read Rachel Carson's Silent Spring — but it's only recently that she's become politically active, dragging her friends and neighbors along with her.
Sandhu is dressed in jeans, oxford heels, and a skinny brown belt: more fashionable than the average Idahoan. She notarizes with the sort of concentrated efficiency of a mother who knows how to complete a task amid constant distraction. "It's been a horrible year for Idaho," she said, barely looking up. "Did you see that the legislature just defeated a bill that would keep convicted domestic abusers from having guns?"
On the table next to her, a pile of bumper stickers for Democratic gubernatorial candidates Paulette Jordan and A.J. Balukoff were muddled with lists of volunteers and their current locations. Both candidates support the Medicaid initiative. That day, Jordan collected signatures herself alongside volunteers in Lewiston; a week later, the Reclaim Idaho Facebook page shared pictures of Balukoff doing the same.
The number of Democratic candidates promoting Reclaim Idaho makes it difficult to proclaim it as "nonpartisan," but that distinction remains a central talking point. Reclaim Idaho and the Idaho Democratic Party are careful not to align themselves — to the extent that some volunteers expressed dismay that the party had not thrown its weight behind the initiative. As Democrat Mat Erpelding, who represents the Boise-based 19th District and serves as House Minority Leader, put it, "I don't see Medicaid expansion as a rural issue, or a partisan issue, or even a progressive issue. I think Idahoans have a place in our heart for hard-working people who don't have access to health care."
"Yes, there are libertarians, and constitutionalists, and anti-government people. But they're punching far above their weight."
That framework seems to be proving persuasive and underlines a growing feeling, statewide, that the very loud and visible far right doesn't actually represent the majority of Idahoans. "Anti-welfare, anti-government sentiment isn't as prevalent here as people think," Mayville told me. "Yes, there are libertarians, and constitutionalists, and anti-government people. But they're punching far above their weight, both in terms of government representation and media coverage."
"Progressives can't cede the point that voters are anti-government," he said. "The truth is much more hopeful, and scarier to GOP politicians: that people do want government." (Trump, after all, ran on the promise of keeping voters' government benefits, including Social Security and Medicare, as is — a rebuke of conventional conservative wisdom, forwarded by Paul Ryan and other GOP leaders, that cuts to those programs are essential to their long-term survival.)
In the past, one suggestion, effective with voters, has been that the government is only working for immigrants, Native Americans, and freeloaders. People, in other words, whom most of those voters do not consider to be like themselves. It's an ideological fallacy, but it's remained a persuasive one on both the state and national level. Reclaim Idaho has thus taken a slightly different tack to woo conservative voters: underline how the program will benefit voters like them — while also appealing to their love of fiscal responsibility.
"I always tell Republicans, 'This is federal money that we're just throwing away,'" one volunteer told me. (For states that adopted Medicaid expansion within the first four years it was made available, the federal government covered 100% of costs; starting this year, the percentage falls to 90%. The 10% that would be covered by the state would still be less than is currently paid by the state's "indigent" fund, which currently covers those in the gap; as in other states where expansion has been implemented, there would still be net savings as health care–related costs in other arenas decrease.)
The movement's other tactic is to speak directly to the state's growing progressive population. Reclaim Idaho gathered thousands of signatures at the Women's March in January; in the weeks to come, they would go on to collect thousands more at farmers markets and at Treefort, Boise's sprawling, weeklong music and arts festival.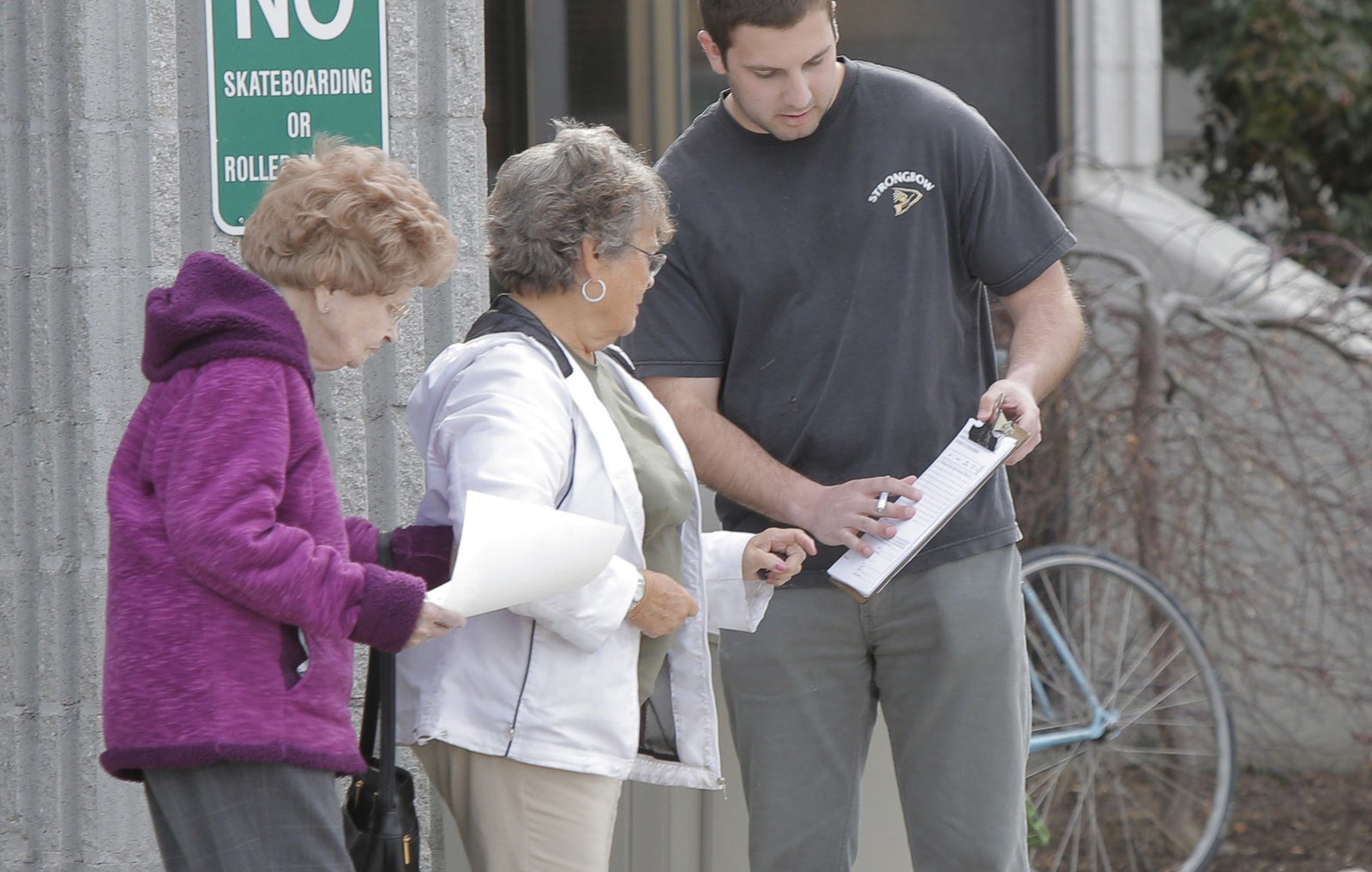 "In states like Idaho, people talk about the urban-rural divide," Mayville explained. "But the state is becoming ever more urban. You'll have areas that are 'red' with cities with progressive governments — places like Idaho Falls, or Sandpoint, where the mayor is a Bernie dude, contrasted with the elected state representative, who's Heather Scott." (Scott is a member of the state's Freedom Caucus, a favorite of the North Idaho far right, and infamous for posting a picture of herself with the Confederate flag to her election Facebook page.)
"So you have all these little bubbles of progressive thought, all throughout the state," Mayville continued. "And they start to grow and expand until, eventually, those dots start to connect. We're providing these progressive communities, many of which feel like they're isolated in Idaho, with a way to get behind a shared vision — and a campaign that's more popular than any candidate in the state."
Volunteers in Boise are keen to emphasize that the effort isn't just a Boise thing, or even a liberal enclave thing. Most volunteers never used the term "liberal" or "Democrat," opting instead for "progressive" and "populist" — ideas that, at least theoretically, cross partisan lines. And while Reclaim Idaho has already collected the requisite signatures from some expected areas (Blaine County, home to Sun Valley, 59.8% of which voted for Hillary Clinton), they've also made steady gains in Idaho Falls, Lewiston, Sandpoint, Coeur d'Alene, and Driggs, where many residents fall in the insurance coverage gap.
Former Democratic state representative John Rusche, who served as Idaho's House minority leader up until 2016, put it this way: "The areas that are most in need of having additional coverage are the rural areas. They have the highest number of uninsured. It's not surprising if you actually go to the people and talk about it, that they support it." Rusche, who, prior to his 12 years in the House, worked as both a pediatrician and chief medical officer for Blue Cross Blue Shield of Idaho, has watched Reclaim Idaho with interest, helping to gather signatures on the side.
"The real tension right now is you have these rural conservative legislators who won't vote to support their local hospitals and communities," Rusche told me. "In many of these places — Orofino, Wallace, Salmon, Grangeville — the hospitals are the biggest employers. The ability to keep the hospitals, doctors, and nurse practitioners there depends on having paying clients." Medicaid expansion would mean that, suddenly, hundreds of patients who are now largely unable to cover their bills would become paying ones. (A January 2018 study published in Health Affairs linked Medicaid expansion with "substantially lower likelihoods of closure, especially in rural markets and counties with large numbers of uninsured adults before Medicaid expansion.")
Theoretically, this should carry weight with rural legislators, many of whom are bullish in their attempts to try to preserve both quality and way of life for their dwindling constituents. Yet legislators who run on conservative tickets have been unable to thread the needle of preserving ideological stances (and their conservative reputations) and extending health care for the voters who would benefit most from it.
"This is not just an insurance issue."
That's what pisses off a politician like Margie Gannon. Gannon, a Democrat, spent 17 years working for Idaho Health and Human Services and nearly a decade as a school board and city council member before she was appointed to fill a vacant spot in the 5th Legislative District, which is often described as Idaho's most purple region: Half covers Latah County, home to the University of Idaho; the other half covers Benewah County (population 9,285), whose population is dwindling and whose onetime primary industry (timber) is slowly dying. Every year, the indigent fund of the county's seat — St. Maries, population 2,400, and Gannon's home — gets wiped out from covering the costs of the uninsured; every year, the local hospital's struggle to operate under the debt of providing uninsured care grows more precarious.
"There's a ripple effect to all of this," Gannon told me. "The hospital starts cutting programs, starts cutting staff — that means there's fewer jobs, but it also makes it harder to convince people to move here, if the hospital decreases its care. And then that filters down to the school district, where funding is based on the number of kids in desks. This is not just an insurance issue."
Which is why, in a county where 74% voted for Trump, there's support for the Medicaid initiative. Last week, Gannon went into town to get a pizza, and the woman manning the counter asked her what district they lived in. When Gannon told her, she said, "All right then. I'm getting my hands on some of those petitions, so that I can get some signatures to get this thing on the ballot."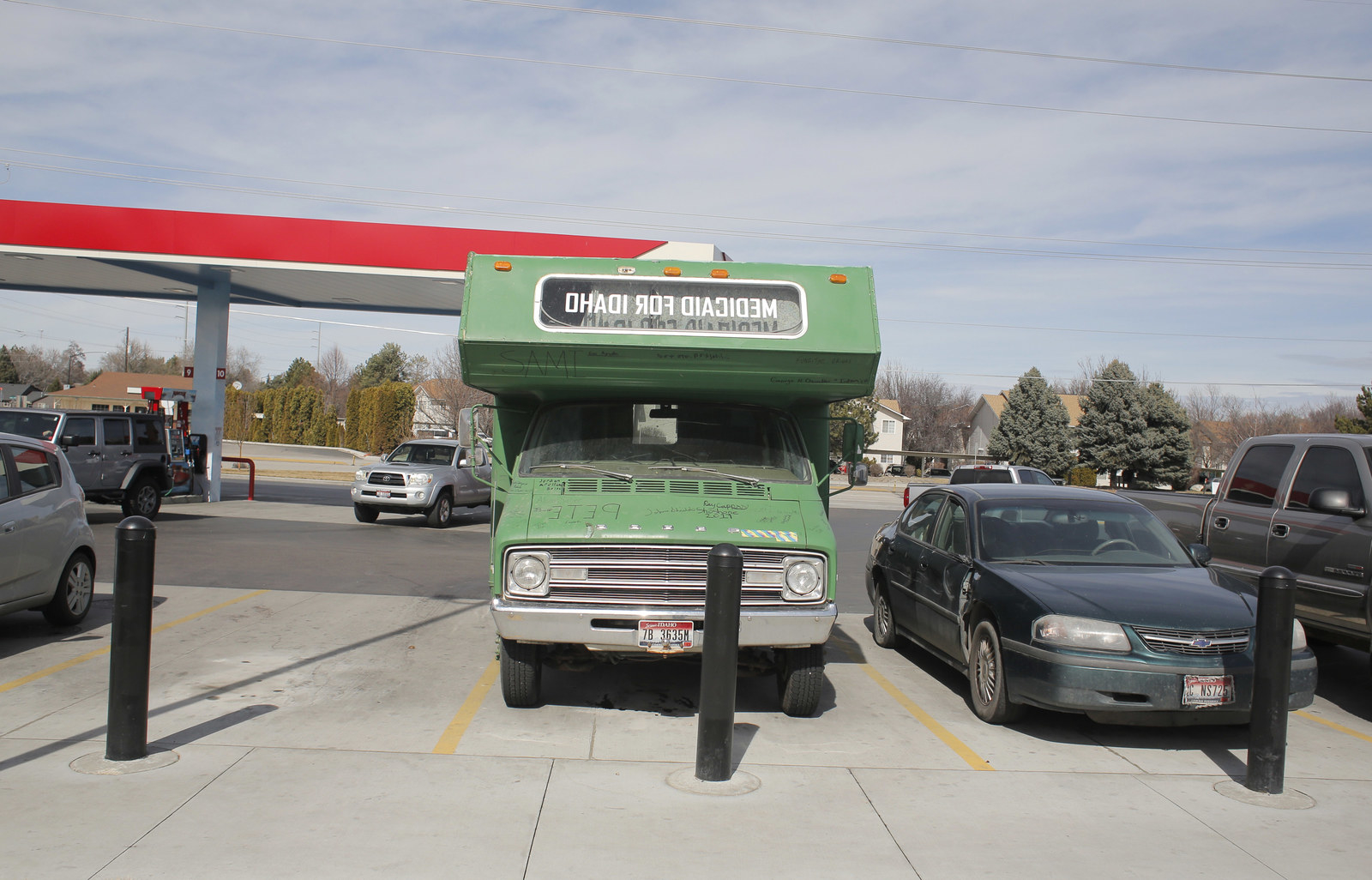 Down south on March 13, leaders at another Boise "staging" station — this one in a coffee shop endearingly named Deja Brew — were gleeful. "When we issued a call for volunteers, dozens of people signed up. And then when we called them, they said they'd be there. If they missed our call, they called us back and said they'd be there. That never happens!" Sam Sandmire said.

Sandmire, originally from Green Bay, Wisconsin, moved to Idaho to coach the Boise State gymnastics team in 1987. Now quasi-retired, she's volunteered as the regional director for Reclaim Idaho. Assisting her is Carmel Crock, who has short, tousled, white hair and funky grandma glasses; she works as a real estate agent and plays bluegrass in a band with her husband.
"Our secondary goal with this signature gathering is building a network of volunteers," Sandmire told me. "Because once you've experienced what it's like to get someone to sign, you're hooked."
"I don't feel bad bothering people, because I'm bothered by 78,000 people without health insurance."
"This is democracy in action," she continued. "And I don't mean Democrats in action. I mean progressive, I mean moderate, I mean anyone who's committed to reclaiming our democracy. I think of where we've come from: When I was growing up, it was against the law for my dad to prescribe birth control to unmarried women. So women our age, we had to live through all of that. That's part of why we're leading the resistance."
"We really are," Crock said. "Us and Joe Goode."
Back at the DMV, Joe Goode told me all the places he's asked people for signatures: McCall, Idaho Falls, Hailey, and the quad at Boise State, where he'll set up at lunch and work until he gets 50 people to sign. "I don't feel bad bothering people," he said, "because I'm bothered by 78,000 people without health insurance."
Goode was visibly anxious about the potential signatures he was missing while talking to me. So I moved 20 feet away and sat down to watch him work.
A pair of teen girls said no. So did a family with little kids. A modestly dressed woman in a long skirt proudly said she had already signed when she voted earlier that morning for her daughter's school bond. A woman in a wheelchair, accompanied by two younger men, stopped to listen to Goode's pitch. Goode spent 10 minutes breaking down the mechanics of Medicaid expansion in detail. All three signed. A middle-aged man in a jean jacket heard Goode's question and started telling him exactly how much money he's had to pay toward health care. "I'll sign it," he said. "This is a better solution."
A woman with a fashionable bob, nice boots, and a stereotypically suburban look — what volunteers refer to as "Eagle Moms," shorthand for a particularly affluent and conservative suburb of Boise — exited the DMV with purpose, her tween son trailing behind. Goode approached her tentatively. "Would you like to sign to get Medicaid expansion—" he began before she cut him off. "Yes!" she replied.
As she walked toward the car, her son asked, "What's Medicaid?"
"It's kinda like assistance to get health care," she said.
"I've always cared about Medicaid," Goode told me. "My mom has a preexisting condition. That's why I can't just not go up to someone, even when I think they might turn me down. They might be someone who benefits from it."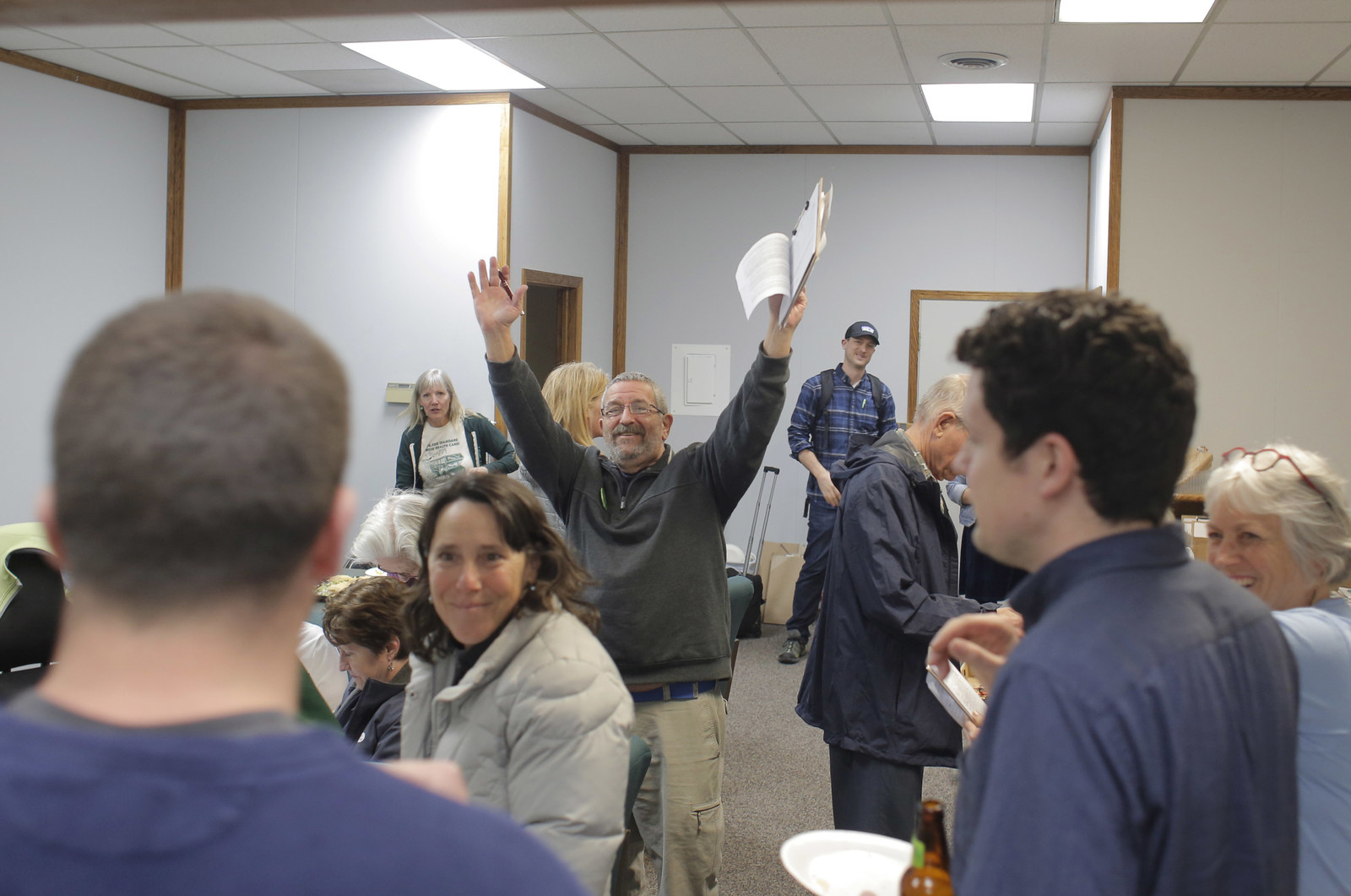 At 8 p.m., the last shift of volunteers, the notaries, the one salaried Reclaim Idaho employee, Mayville, and the Medicaid-mobile have descended on the Reclaim Idaho offices, housed in a nondescript strip mall in Boise's Central Bench neighborhood. Pizza, sandwiches, and six-packs of microbrew accumulate on a long conference table. A small knot of volunteers in their twenties walk in with clipboards and a half-rack of Busch Light.

Sam Sandmire is walking around, making sure people don't feel too self-conscious about taking some food. "People ask me why I'm devoting all this time to something that doesn't directly affect me," she says. "I'm doing it because Luke asked me to. Here's this guy who's given up two years of his life to come back and help us save this state."
The noise level in the room begins to rise as each new volunteer passes through the door, greeted with an enthusiastic round of applause. Diana Lachiondo, who recently announced her run for Ada County Commissioner, shows up with her mom and a clipboard full of signatures. Eve Preus, an OB-GYN, collected signatures with her 4-month-old baby strapped to her chest; now, the baby's in a carrier, mesmerized by the action around her.
The talk of the room is a district judge who had apparently gone from polling place to polling place, yelling at signature-gatherers.
"Did anyone else run into that judge?" asks Lois Morgan, an 82-year-old in pearl earrings, a tidy blue sweater, and white Keds. "What a B!"
"She took my picture," Morgan says, loading a sandwich onto her paper plate. "But I took a picture of her license plate!"
The judge objected to the signature-gatherers' distance from polling places. But volunteers either paced out 100 feet — the legal distance required — or used an "Easy Measure" app on their phones to prevent such conflicts. Next time, they'll have printouts of the ordinance available to pass along to anyone who challenges them.
Goode enters the room to a massive a cheer. He got 125 signatures — the most in the group, but still beneath his desired total. When Mayville stands up, someone clangs their keys against a beer bottle, and the room hushes. He begins by setting expectations: They didn't have final tallies yet, but they hadn't reached the 10,000 signatures they had hoped for. (Later, Mayville told me that they gathered 5,000 signatures that day; as this writing, they've collected 43,000.)
"We really do believe in the idea of a citizens' initiative," Mayville says. "We need to be able to come out of this with a credible claim that we are a grassroots initiative. We already have the majority of signatures we need, just from volunteers."
When opponents come out against the initiative, then, Reclaim Idaho's defense will be set: "This is what is what the people want."
"I just want to end with one final thing, and then we can get the accordion going," Mayville says, gesturing to Carmel Crock's husband, who'd shown up after gathering his own signatures. "Just in economic terms, we live in a poor state. Medicaid would've created 14,000 new jobs. It would've saved rural hospitals all across the state that are on the brink of closing. There are 78,000 people who live in fear: who live every day with the choice of either putting food on the table or paying their medical bills. We would extend health care to those people. We could've done that for four years, and we didn't do it."
"And you know what, they're not going to do it," he says, referring to the legislature. "But you know who will do it?"
A loose, disjointed "We will!" comes from the crowd.
"I want to put it in a different way," Mayville suggests. "Because I like to use historical language; I teach about the Constitution. That's my job. We like to use the first three words of the Constitution when we talk about who will do it. So who's going to close the gap?"
And with that, the crowd, weary and wind-chapped in a cluttered office with bad lighting, comes together in unison. "We the people!" they shout, the volume escalating each time. "We the people! We the people! We the people!"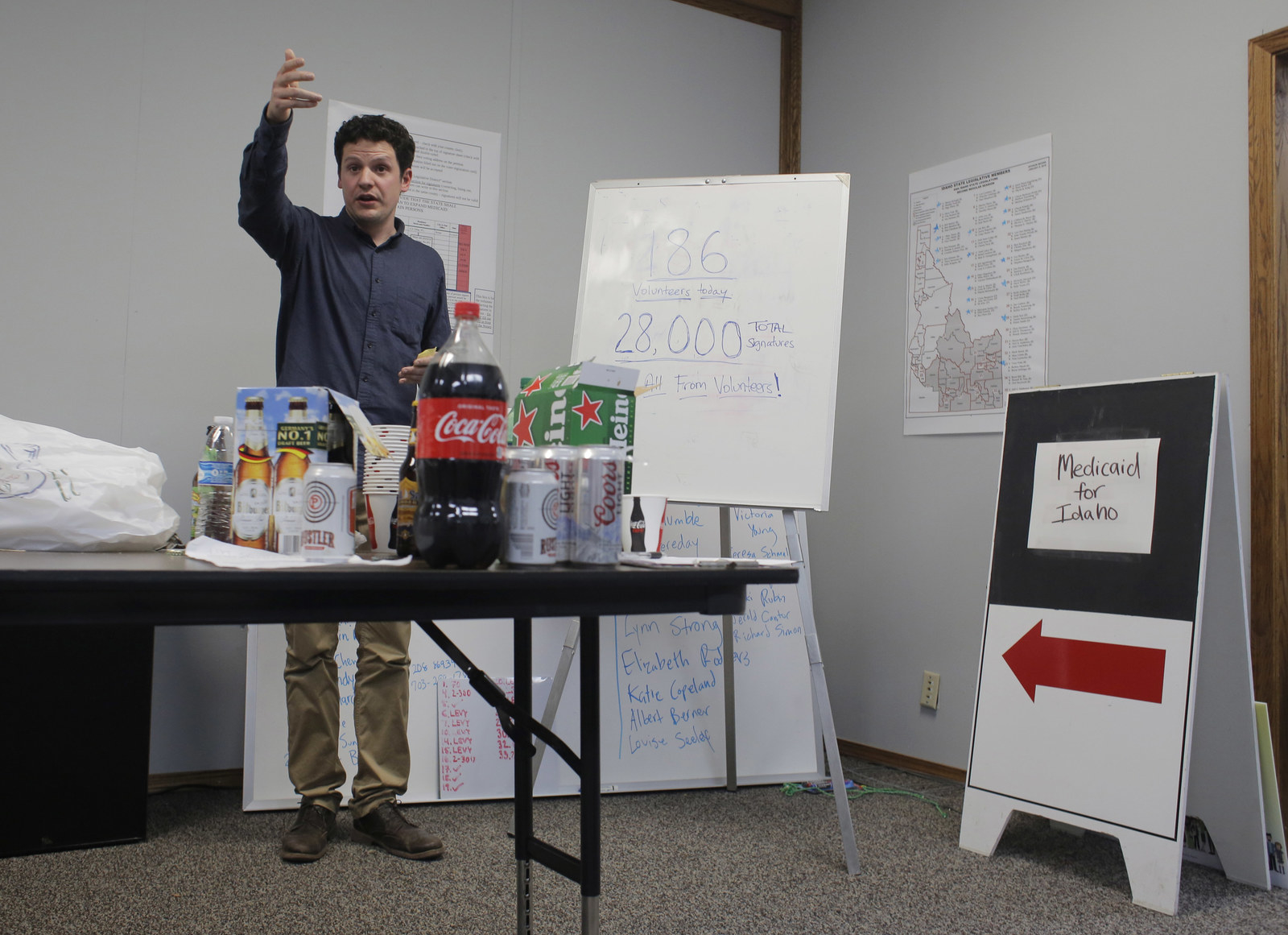 In Boise that night, the room was filled with that classic grassroots contagion — in this case, positive, but not all that different in intensity from the fervor of the far right following the 2008 election. Just as Reclaim Idaho believes in its capacity to enact the will of the people, so, too, did the tea party — and they enacted that will through sweeping electoral gains in Idaho, including the 2010 primary upset by Labrador, and his subsequent victory over centrist Democrat Walt Minnick for one of Idaho's two seats in the House. But Labrador, a cofounder of the House Freedom Caucus, known for embracing the role of congressional "agitator," has struggled to enact major legislation.

Reclaim Idaho, too, risks winning the battle yet losing the war. As the Atlantic's Vann R. Newkirk points out, the potential for wide-scale Medicaid expansion has never been more viable — in Idaho, but also in Nebraska, Maine, Virginia, and Utah, whose Republican governor just signed a bill, passed by the Republican-dominated legislature, to extend Medicare.
Faced with that possibility (and 74% public approval of Medicaid), GOP leaders, including those in states where Medicaid was expanded years ago, are laboring to restrict access to it even more: through work requirements, drug testing, and time limits. These restrictions, Newkirk argues, would not only "offset the benefits of providing greater access to care for low-income individuals" but effectively "set the stage for the creation of a limited, punitive Medicaid regime nationwide."
The reality of the scenario can feel nihilistic: By rallying voters, groups like Reclaim Idaho might also trigger measures that curtail whatever advances they hope to achieve.
But Idahoans like Mayville and the volunteers who've flocked to the cause are sick of doing nothing and buying into the idea that progressive change is not possible in a red state.
"In the past, we've lost because we don't have a plan. But now we do."
"Something happened to Idaho Democrats in the '90s and 2000s," Erpelding told me. "We became apologists. We were sorry that we couldn't win, and then we were sorry for the Republicans' behavior. But now there's a shift: away from the baby boomer Democrats, towards the leadership of Gen X'ers and millennials. And we do not apologize for Republicans' core opinions. We want to hold them accountable. In the past, we've lost because we don't have a plan. But now we do, and Reclaim is part of that puzzle."
The next morning, more than a thousand high school students walked out of classes and descended on the Idaho State Capitol to demand reform to gun laws. A man in the crowd held a simple sign: "Something > Nothing."
After an assortment of speeches, hundreds poured inside the statehouse, where the legislature was in session, to chant "This is what democracy looks like," their voices reverberating up four floors to the domed ceiling.
Only a small handful of legislators came out to greet the students. One far-right Republican filmed them and posted it to Facebook, mocking their chants. But outside, a cluster of men and women had listened to them, had cheered them, and then waited, clipboards in hand, for those who had decided they could Reclaim Idaho. ●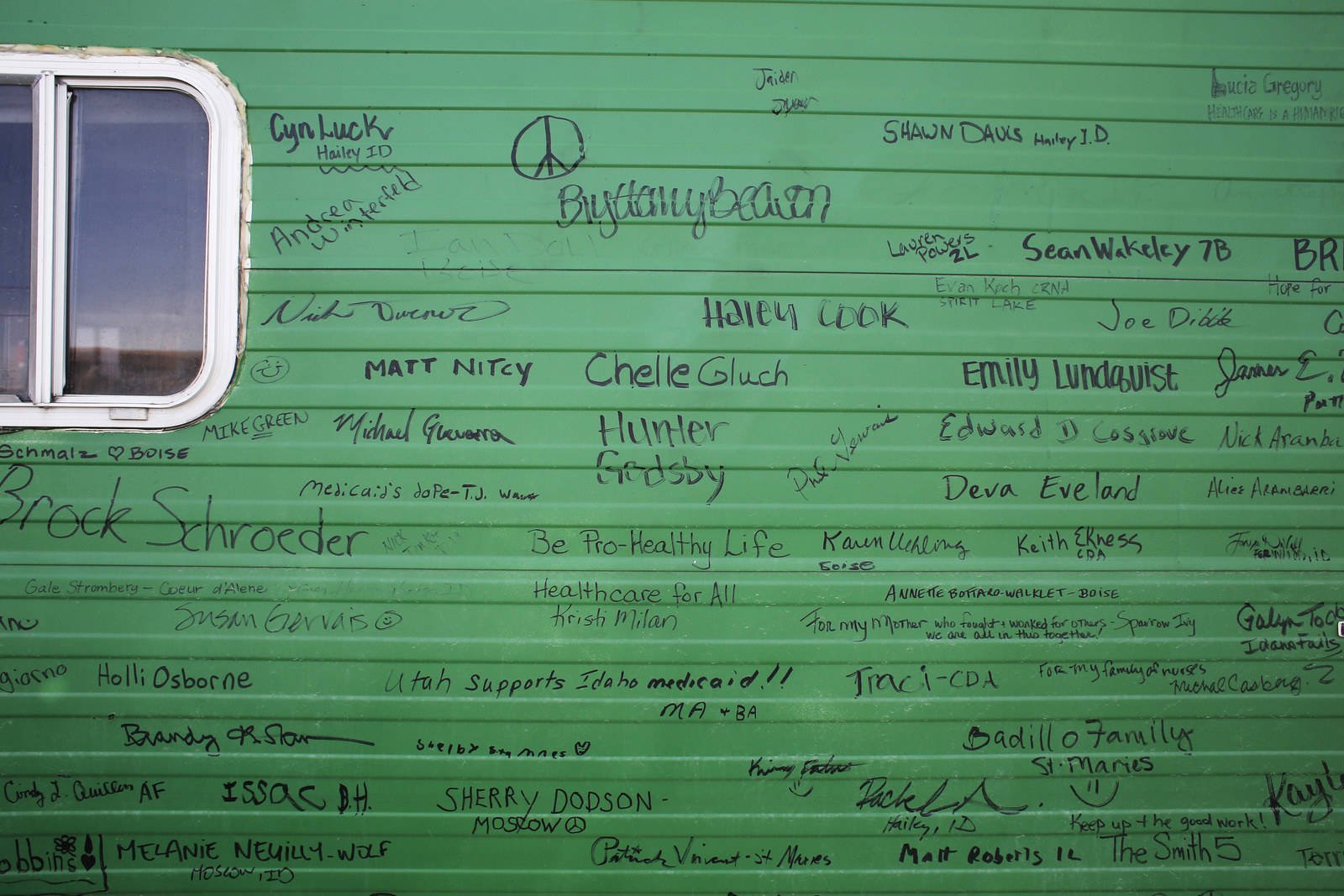 CORRECTION
Because of an editing error caused by a browser extension, an earlier version of this piece incorrectly referred to millennials as "snake people." No offense to millennials, of course.