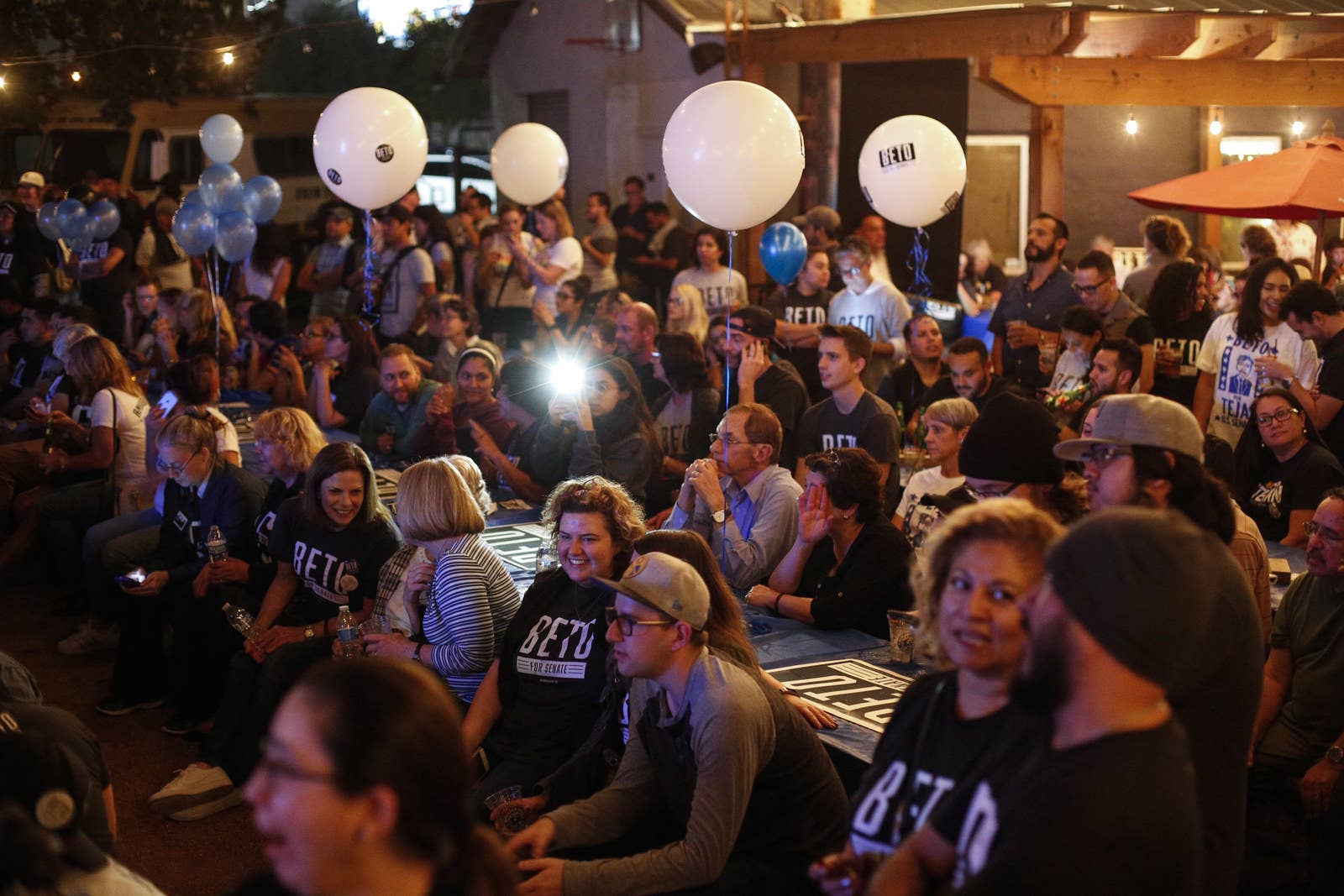 EL PASO, Texas — In July 2017, a high school teacher in Houston named Nicki started writing postcards to Texas voters, introducing them to a still little-known Senate candidate named Beto O'Rourke. Back then, O'Rourke was visiting small groups around Texas, talking to them about the issues that would later become the backbone of his campaign. One of those visits was with Nicki and a handful of other educators from the Houston area. "We were all meeting to talk over coffee," she told me, "but the original place we met wasn't open, so we found a place nearby and he HOPPED INTO MY CAR and rode with me there. He asked me who I was, how long I'd been teaching. I was bewildered and amazed by him almost instantly."
When they sat down, O'Rourke started taking notes. He treated the teachers, Nicki says, as experts. He asked, "What are educators most worried about?" and "What could he do to support us?" And in the months to come, O'Rourke talked about those specific issues in town hall after town hall: the lack of cost-of-living increases and retirement benefits for Texas educators, or the fact that so many teachers work a second or third job just to make ends meet. He used their names. He remembered them, and what mattered to them, and introduced those ideas to thousands of other Texans.
So when it became clear that O'Rourke would not unseat Sen. Ted Cruz in the Nov. 6 midterm election, Nicki was disappointed. But as she told me, she was also intensely proud and hopeful for the future: "He gave a lot of us a voice when we felt we didn't have one," she said. "I'm still a firm believer that this isn't a moment, it's a movement."
"I'm still a firm believer that this isn't a moment, it's a movement."
On Tuesday night, Cruz beat O'Rourke by just over two points. Back in 2012, Cruz beat his Democratic challenger by nearly 16 points. O'Rourke didn't just close the gap. He didn't just energize voters. He created an infrastructure of over 25,000 volunteers, many of them in places where there had been no formal Democratic presence for decades. Voter turnout in Texas reached 52.8% — surpassing the 2016 presidential election (51.6%) and blowing away turnout from the last midterm election (28.5%). In early voting, turnout among young people was estimated to be up a stunning five-hundred percent.
Down ballot from the Senate race, Democrats won two heavily gerrymandered congressional districts in the suburbs of Houston (Lizzie Pannill Fletcher) and Dallas (Colin Allred). Upsets against Republican judges gave Democrats an unprecedented majority on the Dallas Court of Appeals and victories in all 59 judicial races in Houston's Harris County, where newcomer Lina Hidalgo ousted longtime County Judge Ed Emmett; 19 black women judges were elected across the state. Volunteers are no doubt disappointed by Beto's loss, but they're also mindful of just how much territory they've gained, and ready to steer the grassroots apparatus toward voter suppression and gerrymandering. The hope is to change a system that, for decades, has ensured that a demographically Democrat population remains a Republican electorate. "We awoke a beast," one Houston-area volunteer told me. "It's not going back to sleep."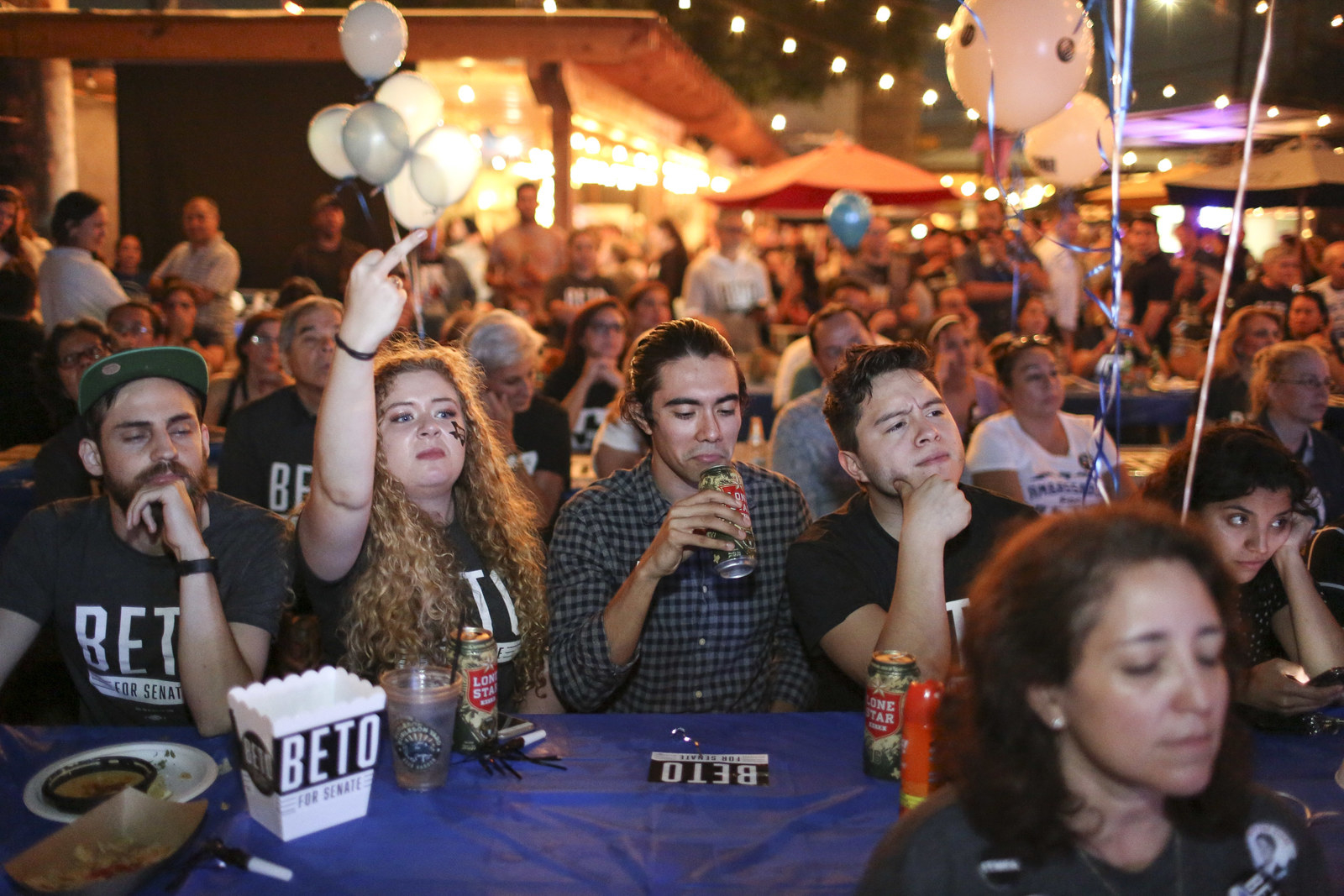 The day after the election, O'Rourke's loss has been situated alongside apparent losses for two other high-profile Democratic candidates — Stacey Abrams, running for governor in Georgia, and Andrew Gillum, running for governor in Florida. Those three losses, along with Democrats' (widely predicted) failure to take the Senate, have led some cable news and Twitter-led punditry to declare that the "blue wave" was, as White House press secretary Sarah Huckabee Sanders put it, more of a "ripple" — even though Democrats won 26 seats to regain control of the House, picked up seven governors' seats, and were battling one of the most difficult Senate maps in recent history. Three states controlled by Republicans voted to expand Medicaid. The first Native American and Muslim women were elected to Congress. The first openly gay governor was elected in Colorado. Dozens of lower-profile candidates won their races across the country. The three states that swung the electoral college to Trump in the 2016 election (Michigan, Wisconsin, and Pennsylvania) all elected Democratic governors.
There's a whole lot, in other words, for liberals to be excited about — even if the election results as a whole proved to be a mixed bag, resistant to any big, overarching conclusions. Yes, Republicans proved that Trumpism isn't a temporary aberration, but the dominant strain of the contemporary Republican Party. Yes, a white nationalist sympathizer won his race in Iowa. Yes, a guy who body-slammed a reporter won his race in Montana. Yes, a man who is not only under indictment for stealing $250,000 in campaign funds, who then shifted to run the most anti-Muslim campaign in US history — he also won. As many have pointed out, urban and suburban areas continue to shift Democratic (including re-electing their own corrupt senator in New Jersey) while rural areas continue to shift more firmly to the right — a sign that the political polarization of our current moment, and the "mega-identities" that fuel it, isn't going anywhere.
Whether the Republicans or Democrats had a "winning" night depends on how you frame the so-called game itself. Part of the game is the sheer number of seats that get picked up. Part of it is how big of a margin that candidates win by. But part of it — that often gets ignored — is acknowledging which candidates started the 100-meter dash at the 50-meter line. In other words: acknowledging just how difficult some races are for an underdog to win, and what structural barriers have been put in place to ensure that underdogs keep losing races that were rigged against them.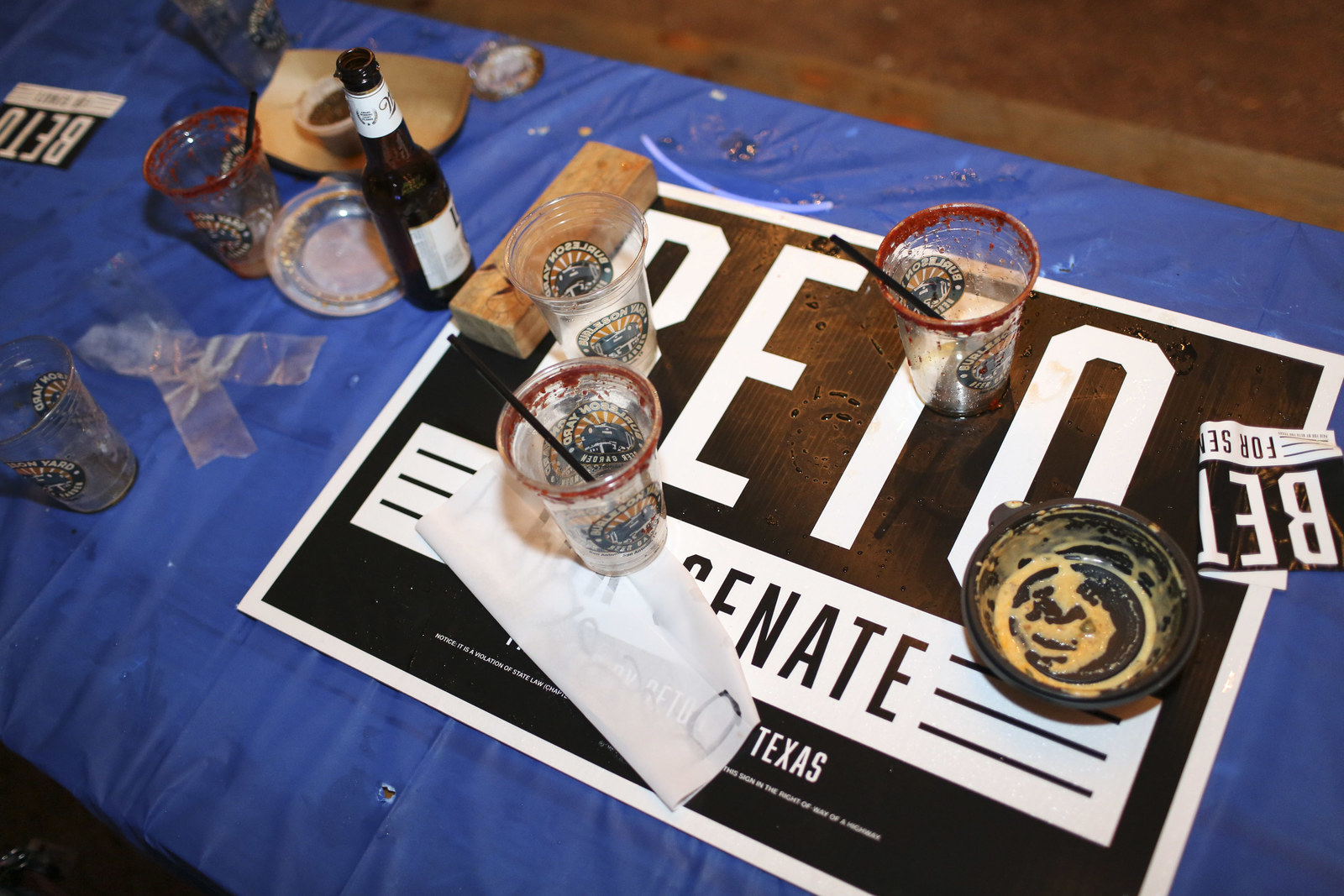 This, as many Democratic Texans tell me, is what people who don't live in Texas — or have never lived in a state politically dominated by Republicans — don't understand. The O'Rourke campaign, and the organizing efforts that accompanied it, helped shift the electorate in Texas despite the fact that the state is, as one volunteer put it to me, "gerrymandered to high hell" after the Republican-led state legislature redrew the maps in 2011. If you look at the Houston Chronicle ranking of "most gerrymandered" Texas congressional districts, ranked by "squiggliness," you can see how the maps are drawn to isolate Democrats into single districts, leaving the rest to be handily won by Republicans. The 35th District, for example, is a skinny line connecting Democrat strongholds Austin and San Antonio — squigglier than 97.9% of US districts.
It's not just coming from behind at halftime; it's arriving in the fourth quarter after the other team has been playing without you for the previous three.
Allred, a Democrat, won in the 12th-most-gerrymandered district in Texas, which was drawn to favor Republicans in the suburbs of Dallas, and Fletcher won in the 10th most gerrymandered. Their wins signal demographic and ideological shifts since the maps were drawn in 2011, but they should also be read differently than wins in less-gerrymandered districts. Because attempting to win those districts didn't just mean having to sell a compelling Democratic message; it meant selling a Democratic message to voters grouped together because of their historic resistance to Democratic messages. It's not just coming from behind at halftime; it's arriving in the fourth quarter after the other team has been playing without you for the previous three.
In the suburbs, much of that catch-up work has been completed by the sprawling network of Beto volunteers. They point to places like Round Rock, just north of Austin, which voted 50.8% for Beto — up from just 38% for Cruz's Democratic challenger in 2012. Or Fort Worth, where, in 2012, Cruz won the county by 16 points. In 2016, Trump won by over seven points. It was considered the last major metro area in Texas that hadn't shifted toward the Democrats — until this election, when O'Rourke edged out Cruz, 49.9% to 49.3%.
Abby, a 46-year-old mother of two, block-walked for O'Rourke in Tarrant County, joining dozens of other first-time volunteers in the area, and credits O'Rourke's message for Beverly Powell, a Democrat running for the state Senate who beat Republican Konni Burton. "The Texas Democrats have been on life support for years now," she told me. "But I hope this cycle is what we need to repair and reorganize. The D voters are out there, but they need to be inspired and be offered good candidates. I'm still disappointed by the loss, but I have to look at this as progress." Erica Huff grew up in Tarrant County, and last night's results stunned her: "Of course it's a little disappointing," she said, "but I can't tell you how wildly encouraging it is that he won there."
There's gerrymandering, and then there are the structural and procedural barriers to actual voting — many so Byzantine that people can't explain them concisely enough for anyone to get mad about them. One of O'Rourke's most memorable lines on the stump was that Texas isn't a Republican state or a Democratic state. It's a nonvoting state. Texas's low turnout is often attributed to generalized apathy (often on the part of Democrats who didn't feel that they had a realistic chance to make a change) and lack of Latino engagement (in part because so few politicians have tried to, well, engage with them).
Yet talking with those who've worked on voter registration — and preventing voters from being purged from the rolls — a different picture emerges. As the Atlantic's Adam Serwer noted earlier this week, Texas has made it incredibly difficult for people to help anyone register to vote. You must be legally deputized in the county you're trying to register people. But there are 254 counties in Texas, and many cities overlap into two or three counties. If you register someone outside of your county, or even mail someone's registration for them, you can be charged with a felony — prosecutions the attorney general has not hesitated to pursue. Groups like MOVE Texas work diligently to register voters (they registered 29,000 people, mostly students, between June and Election Day) but the law has created a chilling effect that has effectively killed voter registration drives.
As New York Times political correspondent Astead Herndon put it on Twitter, referring to lines at polling places, "If time is money, then vote waiting times are a poll tax." To register to vote in Texas, or to address any of the dozens of obstacles that might arise during the process, requires time, but it also often requires transportation, extensive documentation, and a knowledge of the system. It's incredibly difficult to vote absentee. If something goes wrong with your ballot — if it's challenged, if there are questions about your address, if you accidentally vote in the wrong precinct — there's no mandate that you must be notified to address it. Most county clerks in Texas simply throw out the ballot and move on. Many counties still operate using outdated digital voting machines that officials — even after openly acknowledging they were switching some voters' selections — refused to replace.
And then there's actually voting at your polling place. Voting locations can and are often changed every year, generally with little notice. Like many states, Texas has early voting, but in counties with fewer than 100,000 people, they only have to offer it on weekdays, with limited hours. (A group must file two petitions, one for weekdays, the other for weekends, each with 15 voter signatures, every election cycle, in order to extend those hours.) In Houston, early voting hours were limited to between 8 a.m. and 4:30 p.m. — exactly when most people were at work. Events like "Souls to the Polls" — in which black voters go directly from church to the polls — are the most reliable means of increasing black voter turnout. But the vast majority of counties in Texas choose not to allow Sunday voting.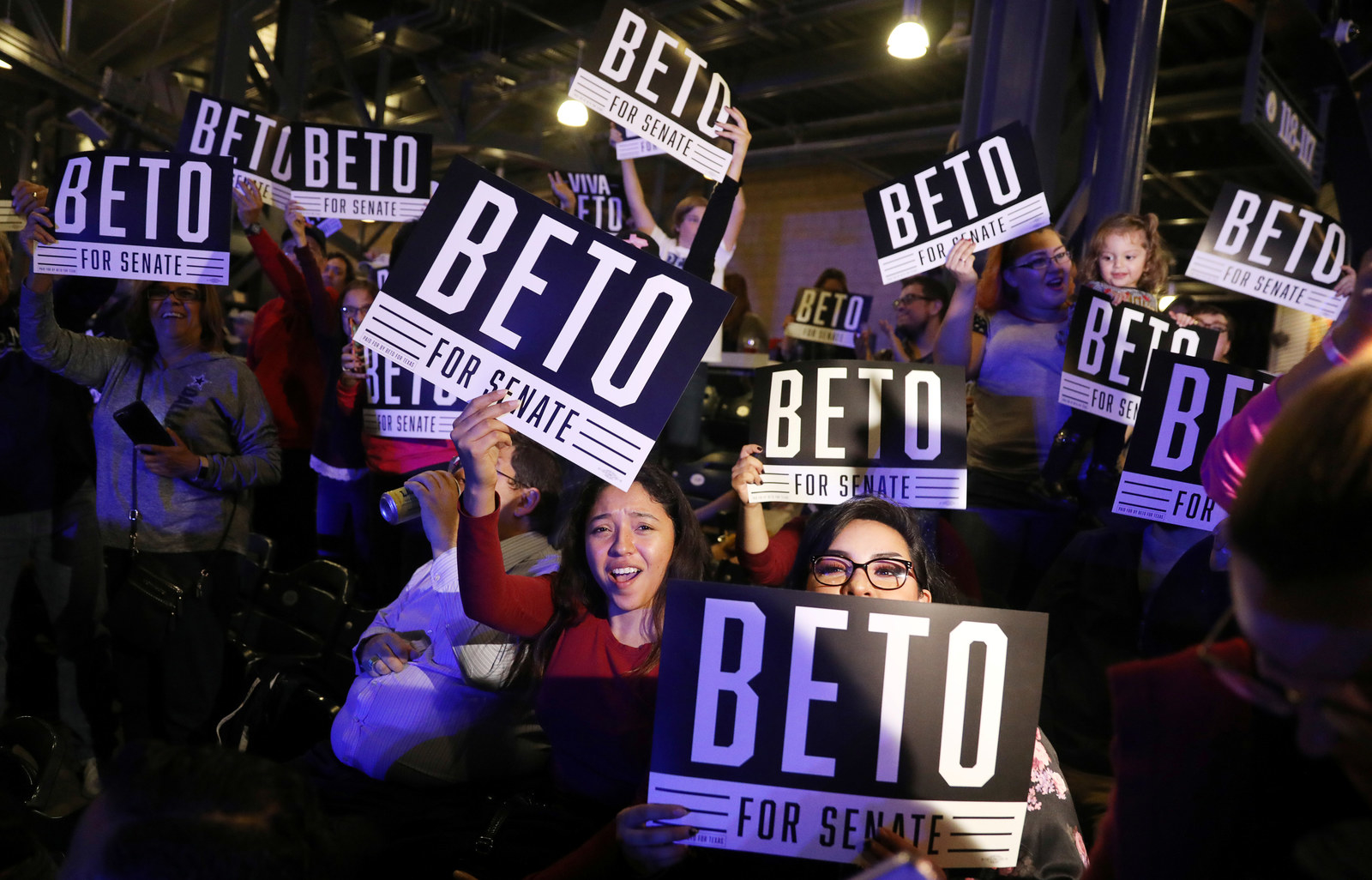 It is possible to navigate all of those obstacles. But it is not probable that most potential voters will be able to. The harder you make voting, the fewer people will do it. And while the barriers that currently make voting hard in Texas were ostensibly put in place to prevent voter fraud (an incredibly rare phenomenon), in practice, the effect is plain: They depress voting, specifically among groups (young people, college students, racial minorities, poor people) who are more inclined to vote for Democrats. Madeline Eden, the Bastrop software architect behind the progressive turnout site Map the Vote, has monitored voting challenges and purges closely. She says that suppression isn't a bug within the voting system. It's its primary feature, integral to its design.
"I wasn't dreading Beto losing nearly as much as I was dreading the inevitable 'Texas sucks' takes from people who are supposed to be our progressive allies."
Again, it doesn't have to be this way. Texas does have early voting, but lacks the features many other states have put in place to make voting — which, contrary to what Senate Majority Leader Mitch McConnell said earlier this year, is not a privilege, but a right — available to everyone. Texas doesn't have same-day registration. It doesn't make it easy to vote by mail. It doesn't have automatic registration when you move to the state, available in states like Oregon. If any of those programs were in place in Texas — and if any of the barriers, like the de facto ban on voter registration drives, were halted — both registration and turnout would rise. But they're not.
Which, again, puts the Texas numbers into perspective: a 500% increase in early voter turnout among young people, and a 500% increase in registrations of young Latino voters, is remarkable no matter what; it's more remarkable given how difficult it was for those people to get registered and vote in the first place.
O'Rourke convinced a whole lot of people to do it anyway. Which is why it's frustrating for many Texans to see those in more liberal and liberal-controlled states reacting to the loss the way many are. "Weeks ago, I wasn't dreading Beto losing nearly as much as I was dreading the inevitable 'Texas sucks' takes from people who are supposed to be our progressive allies," Huff, who grew up in Fort Worth, told me. On election night, one liberal pundit grouped Texas with Syria, Florida, Russia, Georgia, and Saudi Arabia in a tweet as "places [he plans] to deliberately not visit and spend money over the next few years" — which infuriated an Austin resident named Stella, who can't use her last name because she's a state employee. "There are more Dems in Texas than there are people in most other states," she said. For her, election night was filled with good news. "We made huge improvements, including getting rid of some truly awful Texas Republicans… Feels like oxygen to me."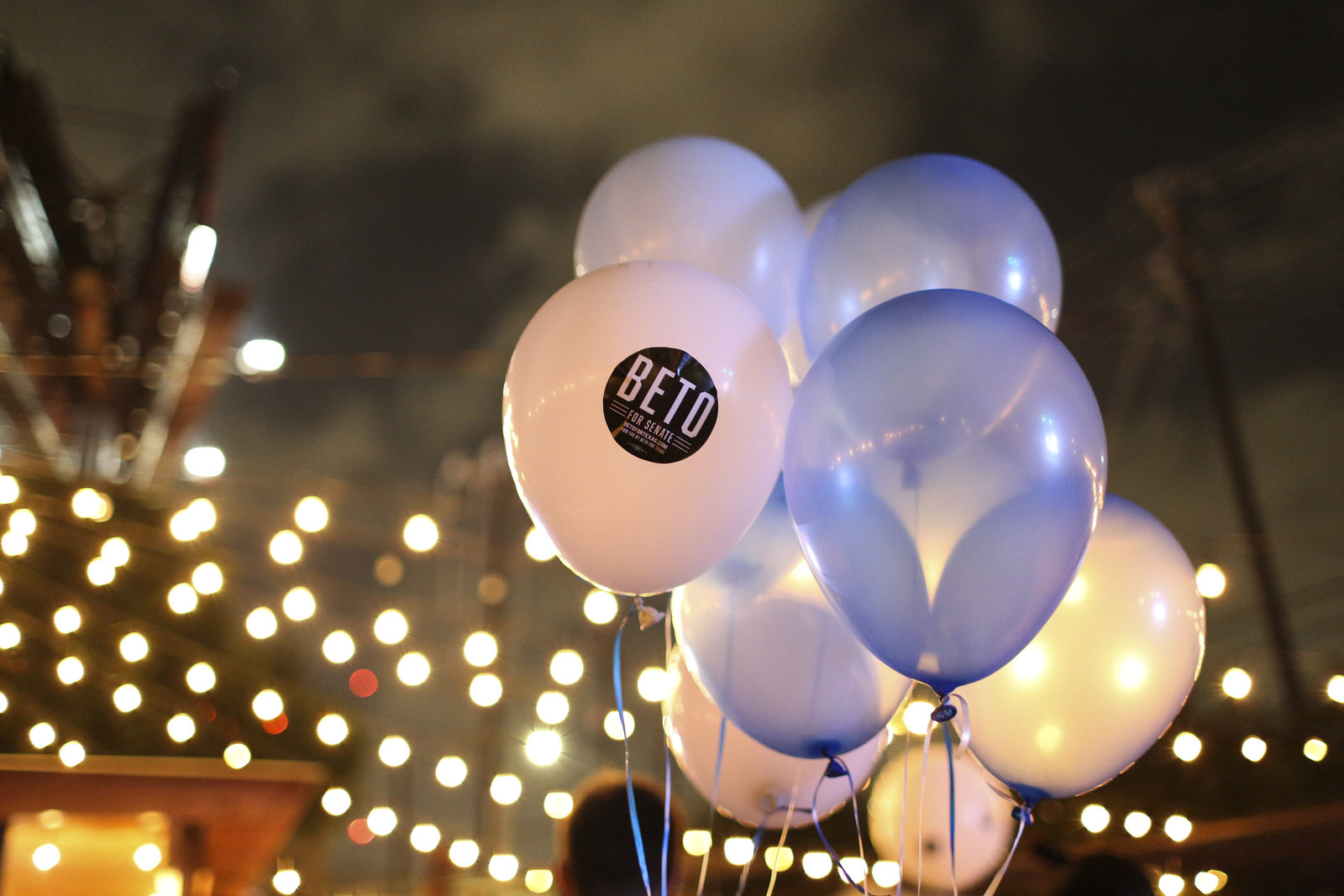 Earlier this week, I met a 20-year-old "Beto ambassador" named Natalie Marquez in Brownsville, all the way down in the southernmost tip of Texas. In 2016, she didn't vote — she was away at college, and just couldn't navigate the system to figure out how to vote as an absentee. Since then, she not only had a Twitter thread on how to register as an absentee as a college student go viral, but she's dedicated months to the O'Rourke campaign, including several months as a paid organizer and canvasser before she sprained her ankle and had to return to volunteer status. "Beto's given so many people opportunities," she told me. "Job opportunities, networking opportunities. He's trained us as canvassers! As organizers! We're the next generation!"
When commentators frame the outpouring of national donations to O'Rourke's campaign as a waste, that's what they're missing: Because O'Rourke ran a different sort of campaign, largely shying away from traditional forms of political advertisement, the bulk of that money went into campaign infrastructure. In short, paying people — many of whom couldn't afford to do such work if they weren't paid — to organize. One of the older moms I spoke with called her full-time volunteer work a "late-in-life internship," and for younger people, it's a paid internship, a fellowship, on-the-job training — not just with grassroots organizing, but also with campaigning in general. Democrats talk endlessly about needing to "build the bench" — the next generation of potential politicians. In Texas, that's exactly what this campaign set in motion. As Marquez put it to me the morning after the election, "We're organized, we're trained, and we're ready for the next fight."
In order for that next generation to not just run inspiring races, but win them, the playing field has to be leveled.
But in order for that next generation to not just run inspiring races, but win them, the playing field has to be leveled. In the Beto Ambassadors Facebook group, they're taking time to collect themselves, to assess and analyze what happened, and then they're going back to work. Cari Marshall, a Beto ambassador from Austin, says that the new priority for 2019 will be deputizing to register and making voter registration a huge priority. "I feel so much more empowered than I did after the 2016 election," she told me, "because of this amazing coalition that Beto built." Over in Katy, outside of Houston, Lydia Ozuna — who hosted a pop-up Beto office out of her home — also leads Texans Against Gerrymandering. Its next task: collaborating with the Fair Maps Coalition to address the process during the next legislative session.
Madeline Eden, the creator of Map the Vote, is working with her partner Jeremy Smith to develop a means to track and spotlight which counties threw out ballots and expunged voters from the rolls this past cycle — so as to reregister those taken off the ballot, but also to highlight the county clerks who have been discarding ballots, for any number of reasons, without notifying voters, often totally without oversight. And in Harris County — home to Houston — the county clerk who refused to extend early voting hours so people with jobs could actually vote? He got booted out on the tail of the Beto effect.
"No matter what, if we bring it close, that'll be a huge win," Gwendolyn Rice, an ambassador from outside of Dallas, told me on Sunday. "My whole life, I've been told that voting in Texas didn't count." On Tuesday, Rice's vote, along with more than 4 million others, weren't enough to unseat Ted Cruz. But they were proof that Texas, like so many other so-called deep red states, has been purple all along. Just because a state is represented by Republicans, even far-right conservatives like Cruz or Gov. Greg Abbott, doesn't mean you can or should extrapolate the leanings of the entire population from that representative. A political win in a state as gerrymandered as Texas, with such incredible barriers to voting, remains a very limited expression of the ideologies and desires of its citizens.
To be clear, Democrats have also been known to gerrymander — although current reforms from the Democratic side are toward independently drawn maps, not Democratic ones. And counteracting voter suppression may shift results toward Democrats, but that's not cheating. That's implementing actual democracy. As it is now, the state's electoral system is still intentionally handicapped against Democrats, and just because a rigged game has been normalized doesn't mean we shouldn't call it what it is.
People who pay attention to politics in Texas know this. People who spent time registering voters know this. People who worked and volunteered extensively for the O'Rourke campaign know this. O'Rourke knows this. Which is why, in his concession speech, he said that he's never been more hopeful than he is now — that "tonight's loss does nothing to diminish the way [he feels] about Texas or this country" — and the crowd, like so many others across the state, responded with wild cheers. Texas Democrats know exactly what O'Rourke's race means — and there's no reason the rest of the country shouldn't take them at their word. ●