Are We Fighting Breast Cancer All Wrong?
Charities and the government spend millions, but the rate of breast cancer is actually going up.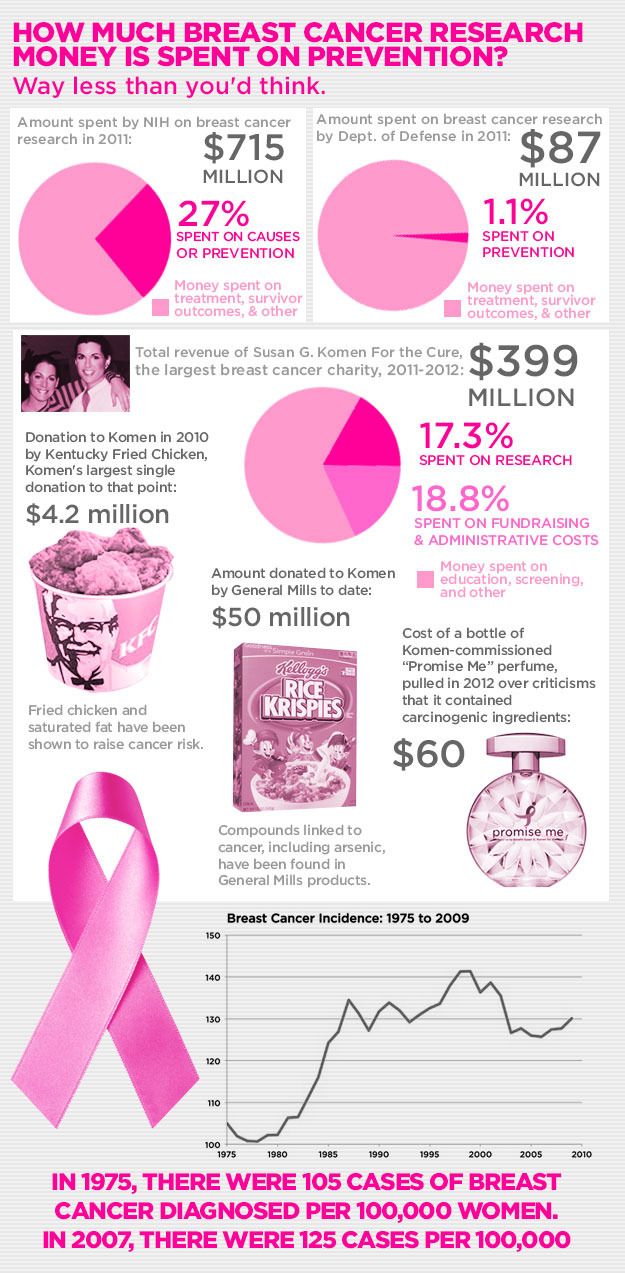 The fight against breast cancer receives an enormous amount of both public and private money, and with good reason — it's the most commonly diagnosed cancer worldwide. But the number of women diagnosed with breast cancer each year keeps climbing, and a growing chorus of critics are asking whether the money is going to the right things.
A government-commissioned report issued in February noted that research funding has tended to focus on breast cancer treatment, not causes. And some breast cancer charities spend large chunks of their money on public education and awareness, which don't address root causes either. Meanwhile, some companies that donate to breast cancer charity Susan G. Komen for the Cure make products that may cause breast cancer. While treatment and education are clearly important, directing more attention to breast cancer's causes may be the only way to truly slow its rise.
Will Herrmann contributed data analysis.