Berlin Is Planning To Evacuate Refugees From Hostels And Hotels, Official Says
The State Office for Health and Social Affairs in Berlin (LaGeSo) told BuzzFeed Germany that police will evacuate refugees housed in hotels and hostels starting today.
Marianna Ihle, an official at the State Office for Health and Social Affairs in Berlin told BuzzFeed Germany in a telephone conversation that starting today, all hostels and hotels in the city that house refugees will be evacuated by the police.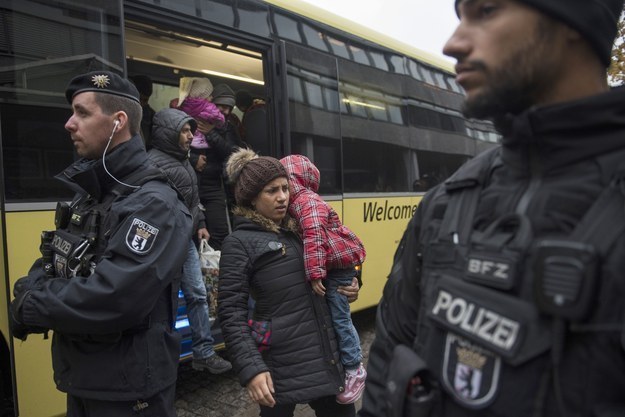 Ihle said that the evacuation was part of a nationwide campaign and would start from Berlin. All refugees will be housed in emergency shelters and targeted homes after the weekend. Officials at LaGeSo acknowledged that not all hostels and hotels can be cleared by the end of the day, so they expect some refugees to remain in the hostels during the weekend. More than 51,000 refugees have arrived in Berlin by the end of October, according to the social administration.
BuzzFeed Germany reached out to Mario Czaja, the Berlin Senator for Health and Social Affairs. Czaja said report of such evacuations were wrong and that he could not confirm it.
The press office of the State Office for Health and Social Services could not be reached for comment.
UPDATE
BuzzFeed Germany spoke with Mohamed J., a Syrian refugee who confirmed that he was asked to pack his bags and come back to the LAGESO at 5 p.m. local time with his family. A bus is scheduled to take them to a shelter.