Everyone's mental health needs are different, but that doesn't mean there aren't a few things that could help almost anyone be a little bit more mentally healthy. So BuzzFeed Health talked to a bunch of experts to get their best tips.
Of course, everyone brings their own set of experiences to the table and some people might be living with mental illnesses that make things more complicated. But hopefully you might be able to find a few pieces of advice here that can help life feel a little easier.
1.
Open up to other people about your feelings — the good and the bad.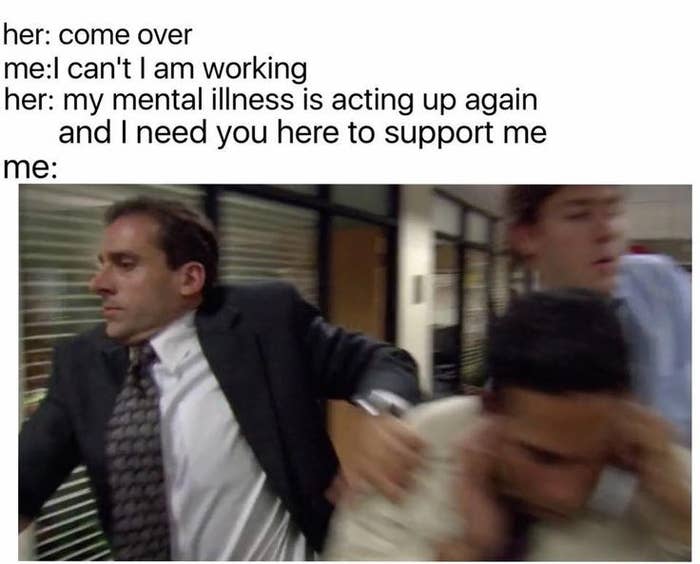 2.
Treat yourself, and whatever mental health issues you might deal with, with compassion.
3.
Create balance in your life by knowing which activities drain you and which ones recharge you — then plan accordingly.
4.
Don't beat yourself up for decisions that turned out to be the wrong ones.
5.
Schedule your life ahead of time so you don't make plans based on your mood, but based on what you really want.
6.
Get a little sunlight whenever you can.
7.
Pick up a book and educate yourself about mental health or emotional well-being.
8.
Be selective about who you turn to for support, because not everyone is going to be a good choice.
9.
Stop comparing yourself to others and focus on yourself.
10.
Get enough rest, pay attention to what you're putting inside of your body, and make time to get moving.
11.
Learn to be "flexible" in how you think and act.
12.
Spend more time focusing on other people.
13.
Remind yourself, as cheesy as it sounds, that you can make it through this.
By the way, if you're feeling curious about therapy yourself, you can learn more about how to start here, since pretty much everyone can benefit from talking to a professional. For more information on free and affordable mental health care options, check out this guide.