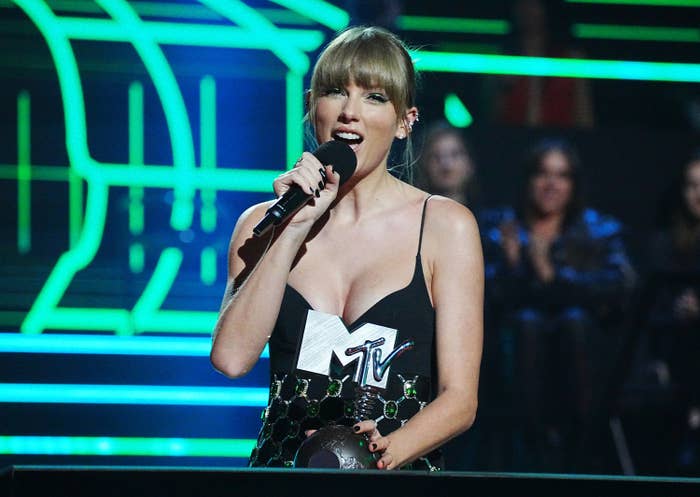 Just one day before the public ticket sale for Taylor Swift's upcoming tour was set to begin, Ticketmaster announced in a tweet that it was canceled, citing unprecedented high demand during the presale events.
"Due to extraordinarily high demands on ticketing systems and insufficient remaining ticket inventory to meet that demand, tomorrow's public on-sale for Taylor Swift | The Eras Tour has been canceled," Ticketmaster posted on Twitter Thursday afternoon.
The cancellation comes after millions of Swifties descended upon the presale events on Tuesday and Wednesday. Fans were placed in queues with "2000+ people ahead" of them, experienced website crashes, and even got kicked off of the website while attempting to complete their purchase.
At one point during the chaotic presale period, Ticketmaster appeared to have temporarily stopped sales in order to address the problems. After more than an hour in the queue, some people reported that a message had appeared on the page saying the queue had been paused. But since then, Ticketmaster appeared to have been back up and running.
Early on in the chaos, the company tweeted that it was "aware fans may be experiencing intermittent issues with the site" and is "urgently working to resolve" the problem.
Fans who hadn't been able to get their tickets during the presale had held out hope for the scheduled public sale on Friday. Now, that's been canceled.
In a blog post on Thursday, which was later removed from its website, Ticketmaster said that a "record number of fans" wanted to buy tickets to Swift's Eras Tour and that the presale events that occurred Tuesday and Wednesday overwhelmed the website. (Ticketmaster didn't immediately respond to questions about why the blog post was removed.)
More than 2 million tickets were sold on Tuesday, the company said, which is the most ever sold for an artist in a single day.
The presale events were conducted using Ticketmaster's "Verified Fans" system, which requires people to register in advance for the chance of being selected to buy tickets. The company has said the system allows it to identify real humans and weed out bots, as well as avoid overcrowding.
"Historically, working with Verified Fan invite codes has worked as we've been able to manage the volume coming into the site to shop for tickets," Ticketmaster said in the blog post.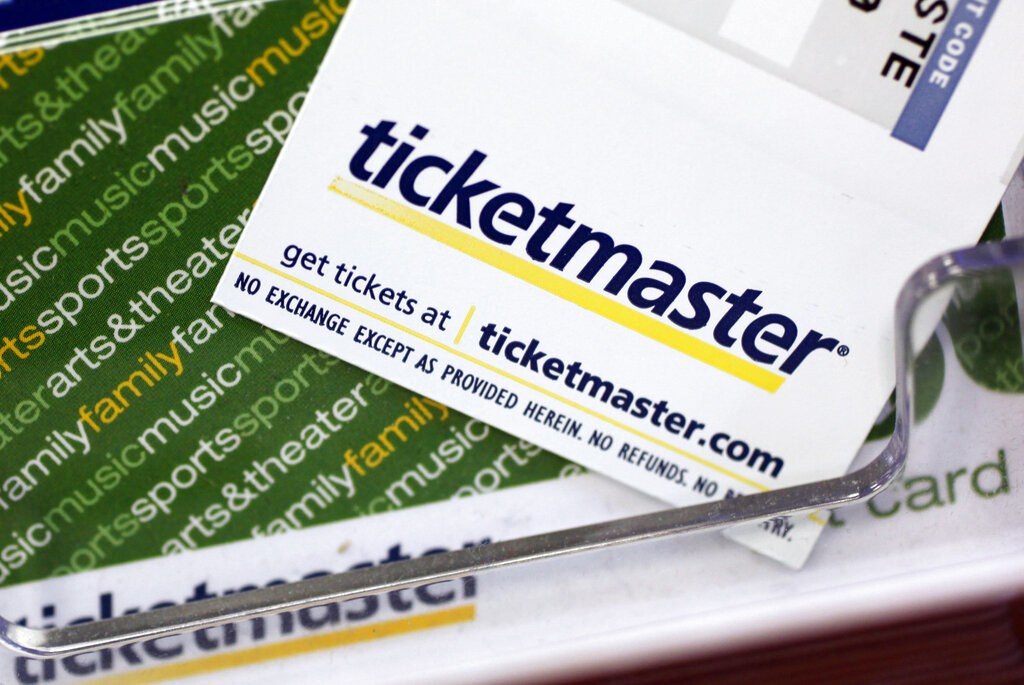 The company said that around 3.5 million people had signed up to be verified fans for Swift's new tour; it's the largest registration in history. And around 2 million people who registered were put on a waitlist.

During the presale events, Ticketmaster sent emails and special codes via text message to only some selected, verified fans, telling them that they had been chosen to participate in the following day's presale. Those who didn't receive those messages were told via email that they were placed on the waitlist.
"This time, the staggering number of bot attacks, as well as fans who didn't have invite codes drove unprecedented traffic on our site, resulting in 3.5 billion total system requests – 4x our previous peak," Ticketmaster said.
"Never before has a Verified Fan on sale sparked so much attention – or uninvited volume. This disrupted the predictability and reliability that is the hallmark of our Verified Fan platform," the company added, claiming that it normally takes around an hour to sell through a stadium show but that it slowed down some sales and pushed back others to stabilize the systems.
"The trade-off was longer wait times in queue for some fans," Ticketmaster wrote.
Overall, Ticketmaster estimates that around 15% of users across the site experienced issues, including passcode validation errors that caused fans to lose tickets they had carted. "That's 15% too many," Ticketmaster wrote.
"While it's impossible for everyone to get tickets to these shows, we know we can do more to improve the experience, and that's what we're focused on," the company wrote.
A representative for Swift did not immediately respond to a request for comment from BuzzFeed News.
On Thursday, Sen. Amy Klobuchar sent a letter to the head of Live Nation Entertainment (Ticketmaster's parent company), saying that she has "serious concerns about the state of competition in the ticketing industry and its harmful impact on consumers."
"Ticketmaster's power in the primary ticket market insulates it from the competitive pressures that typically push companies to innovate and improve their services," Klobuchar wrote. "That can result in the types of dramatic service failures we saw this week, where consumers are the ones that pay the price."

UPDATE
As of Thursday evening, Ticketmaster's blog post was no longer on its website.