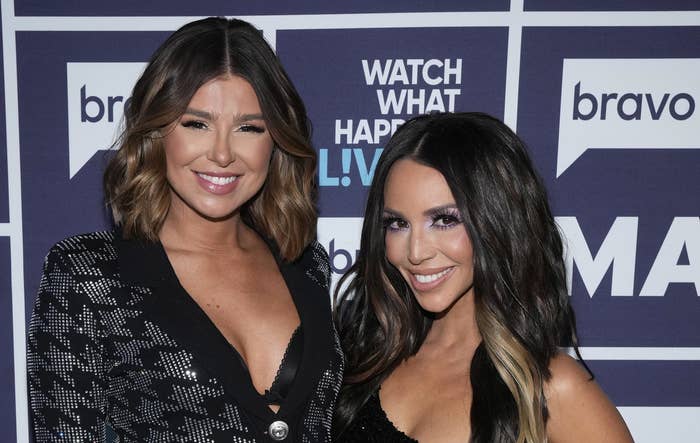 On Thursday, a lawyer representing Vanderpump Rules star Scheana Shay denied the accusations that Shay physically assaulted costar Raquel Leviss. This followed allegations that broke last week that Leviss was having an affair with their castmate Tom Sandoval, who was in a nine-year relationship with their costar and Shay's friend Ariana Madix.
The lawyer's denial comes after Leviss filed a restraining order against Shay on Tuesday.
In the filing obtained by BuzzFeed News, Leviss, who goes by Rachel Leviss in the court documents, claimed that Shay punched her in the face last week. The costars both appeared on Watch What Happens Live on March 1 in New York, and per the filing, the incident happened at around 1:30 a.m. on March 2.
Leviss alleges in the filings that Scheana pushed her against a wall and punched her in the face, causing injury to her left eye. Included in the court filings were photographs of Leviss, where she appears to have a black eye. A judge in Los Angeles granted the temporary restraining order until a court hearing scheduled for March 29.
Page Six reported that a source told them Shay learned about the alleged affair after the show that night. TMZ then publicly broke the news of the affair allegations the next day, on March 3.
In a statement sent to BuzzFeed News, Shay's lawyer, Neama Rahmani, said the Leviss filing "is a fabrication by a known liar and a cheat who has betrayed everyone close to her."
"Scheana never punched Rachel, period," Rahmani said.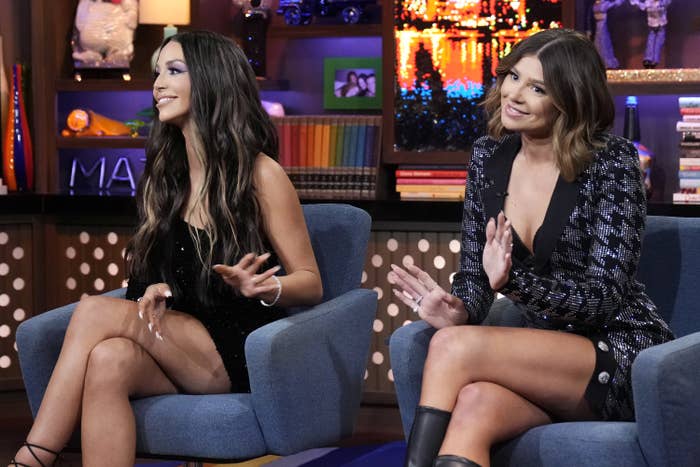 "The supposed dark markings around her left eye have been there for months," the lawyer continued. "Neither Scheana nor other cast members want anything to do with Rachel going forward. The judge has only heard a one-sided account of what happened, and we look forward to presenting the full and true story at the March 29 hearing."
BuzzFeed News has reached out to Leviss's representative for comment.
Since the news broke last week of the alleged affair, Shay and other Vanderpump Rules cast members have taken Madix's defense and stayed by her side.
Also on Thursday, Shay posted a photo with Madix and other cast members with the caption, "We ride for Ariana 🖤"