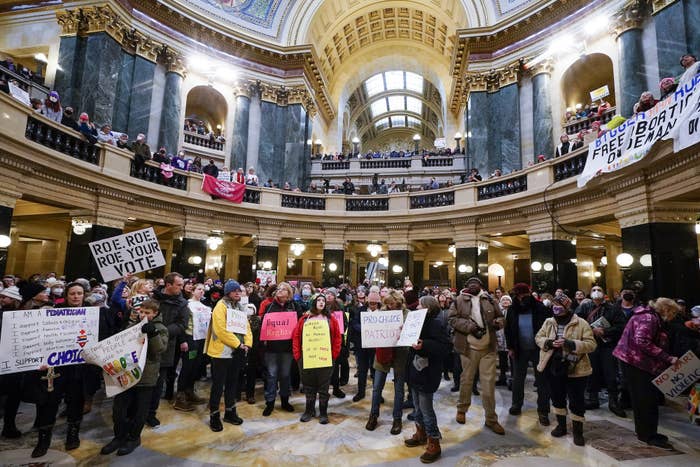 Fifty years ago today, the US Supreme Court legalized abortion nationwide with its historic Roe v. Wade ruling. And now that the protections of Roe are gone, abortion rights activists are marking the anniversary by drawing attention to an upcoming election in Wisconsin that will determine the future of access to the medical procedure in the state.
On Sunday, thousands gathered in the Badger State's capital city of Madison for the annual Women's March to call attention to an April 4 election for a seat on the Wisconsin Supreme Court, which is expected to hear a case in the near future on whether to uphold an 1849 law that prohibits abortion in all cases except to save the pregnant person's life.
The law technically took effect after the Supreme Court struck down Roe last June. But Wisconsin Attorney General Josh Kaul, a Democrat, has pledged not to enforce it while a legal challenge he and Gov. Tony Evers filed to block the law makes its way through the courts. Still, many abortion providers in the state have stopped performing the procedure because of ambiguity around its legality.
The case is expected to eventually go before the state Supreme Court, which currently has a 4–3 conservative majority. But with one of those seats up for grabs, voters have a chance to change the balance of the court.
"The Supreme Court race here in Wisconsin is the most important race in the country in 2023," Ben Wikler, chair of the Democratic Party of Wisconsin, said in a statement to BuzzFeed News. "It is critical that we flip the Court this spring ... and elect a progressive justice committed to the rule of law and the rights and freedoms of all Wisconsinites."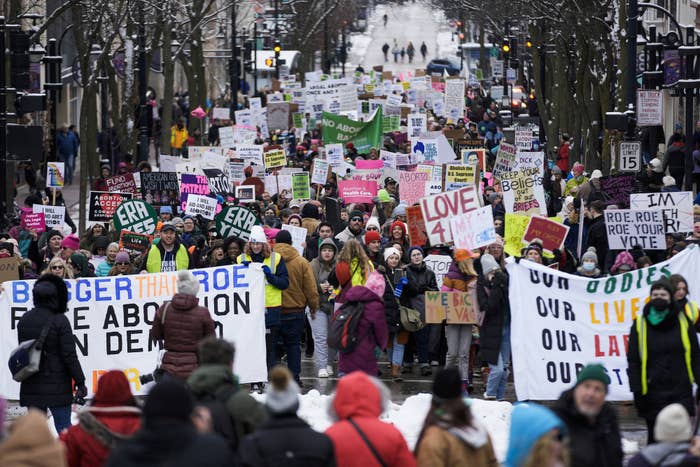 For years, US voters haven't had as much of a stake in local races when it comes to protecting reproductive freedoms, but without national safeguards for abortion, state elections are now critical in the fight for abortion rights. Since Roe was struck down, 12 states, including Alabama, Louisiana, Missouri, and Texas, have enacted outright bans on abortion at any stage of pregnancy, while another five have banned the procedure early in pregnancy or before a fetus can survive outside the womb.
"I mean, I think it's really important that we don't view midterm elections or off-cycle elections as unimportant," Women's March Executive Director Rachel O'Leary told BuzzFeed News. "What actually has to happen is that we build power around local elections, state elections, every two years and every four years."
The Wisconsin Supreme Court election is likely to be the most expensive judicial contest in US history, the New York Times reported, with total spending expected to exceed $30 million. As of now, four candidates — two conservatives and two liberals — are running for the seat in the nonpartisan race.
O'Leary said that, in addition to Sunday's demonstration, the Women's March is planning to work on increasing turnout for the off-cycle election. Ever since Roe was struck down, voters across the country have overwhelmingly shot down measures that would have expressly outlawed abortion in their state constitutions. On top of that, voters approved proposals to codify reproductive rights and rejected anti-abortion candidates during the 2022 midterm elections.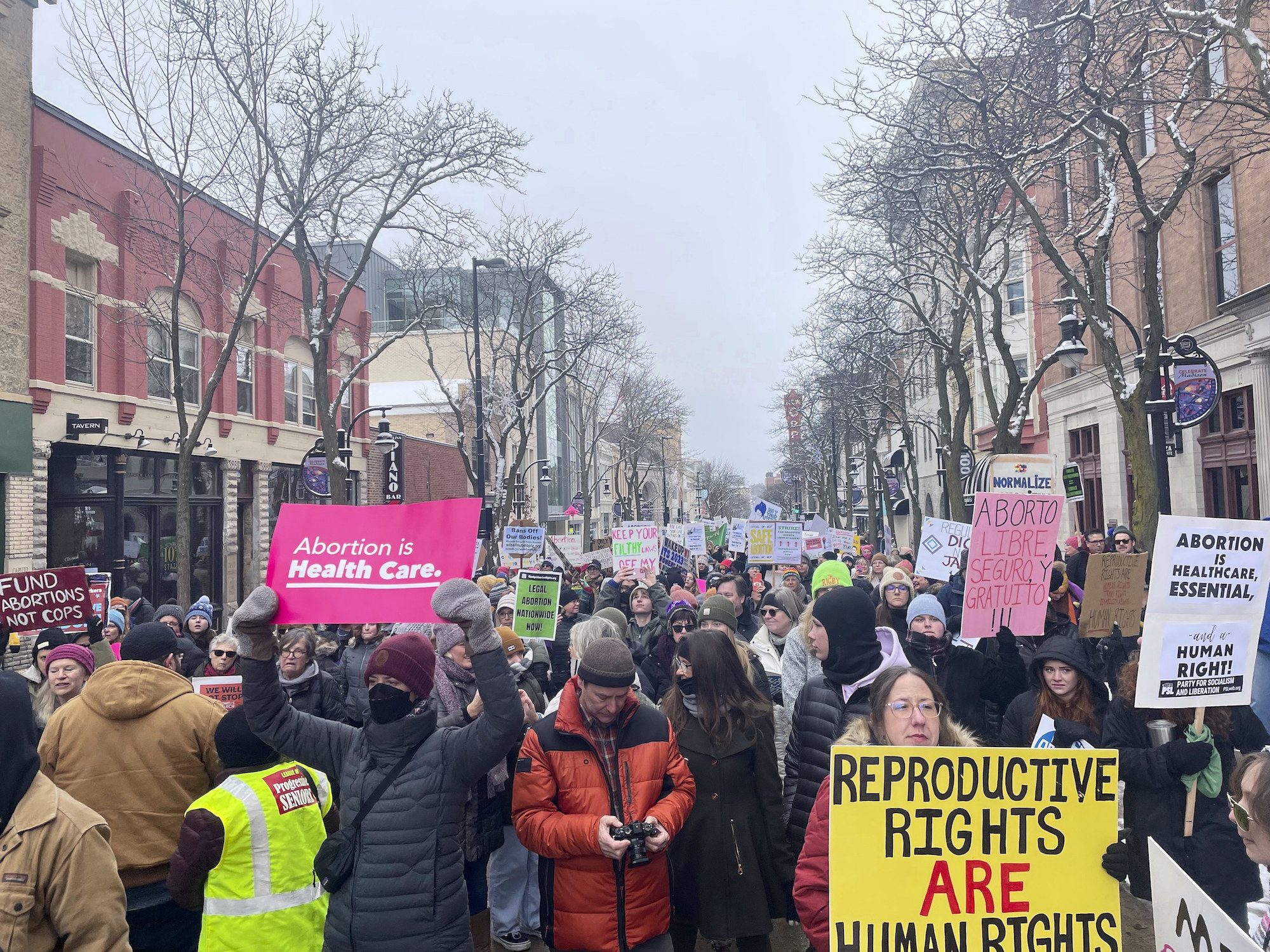 According to a 2022 poll conducted by Marquette University Law School, 27% of Wisconsities support abortion being legal in all cases, while 31% said it should be legal in most cases. In the most recent midterm elections, Wisconsin voters reelected Evers and Kaul, the two Democrat leaders behind the challenge to the state's pre-Roe abortion ban.
"The outcome of the Wisconsin Supreme Court race could have serious implications for abortion rights in years to come," Steven Webb, vice president of public affairs for Planned Parenthood Advocates of Wisconsin, told BuzzFeed News in an email.