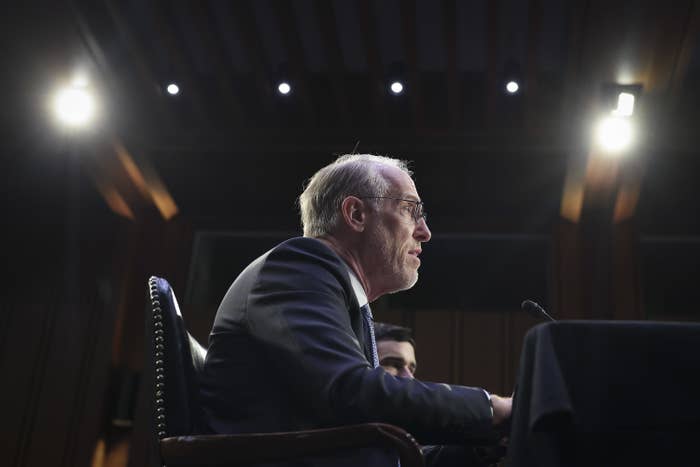 The president of Live Nation, the parent company of Ticketmaster, told lawmakers on Tuesday that the chaotic handling of Taylor Swift concert tickets last November was due to bot attacks that crowded out fans and attacked the servers, which forced the company to pause sales.
In November, millions of Taylor Swift fans were unable to purchase tickets to the artist's long-awaited tour after Ticketmaster crashed during the initial "verified fan" presale. Those who received the exclusive presale codes waited for hours on the site's queue, and many got error messages falsely saying that their codes were invalid. Ticketmaster canceled the public sale afterward, saying there was "insufficient remaining ticket inventory" to meet demand.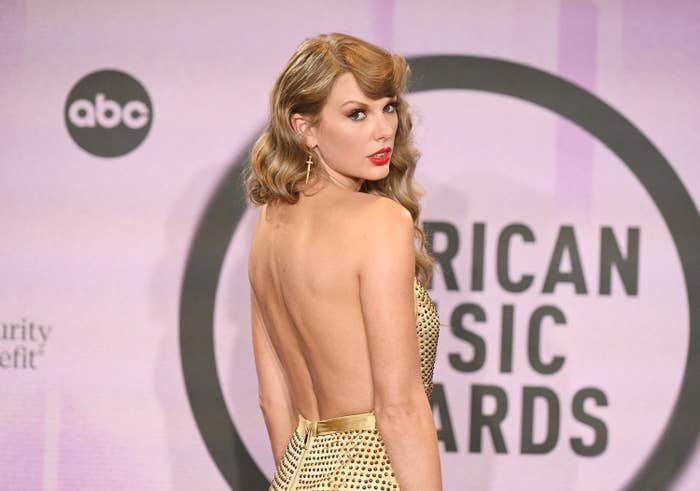 In response to the incident, the Senate Judiciary Committee held a nearly three-hour hearing on Tuesday titled "That's the Ticket: Promoting Competition and Protecting Consumers in Live Entertainment" to examine the alleged lack of competition within the ticketing industry after the Taylor Swift ticket debacle.
In his opening remarks, Sen. Dick Durbin said that what occurred with the presale for Taylor Swift's Eras Tour was a symptom of a bigger problem and that "the ticketing and live entertainment markets lack competition, and they are dominated by a single entity — Live Nation."
Joe Berchtold, president and chief financial officer of Live Nation Entertainment, used his testimony to begin by apologizing to Taylor Swift and her fans. "In hindsight, there are several things we could have done better," Berchtold said. "While the bots failed to penetrate our systems or acquire any tickets, the attack required us to slow down and even pause our sales; this is what led to a terrible customer experience."
"In this forum where we are here to discuss public policy, we also need to recognize how industrial scalpers breaking the law using bots and cyberattacks to try to unfairly gain tickets contributes to an awful consumer experience," Berchtold added.
Jerry Mickelson, CEO of Jam Productions, who also testified on Tuesday, responded to Berchold's claim, stating that "for the leading ticket company not to be able to handle bots is, for me, an unbelievable statement."
"You can't blame bots for what happened to Taylor Swift," Mickelson added. "There's more to that story that you're not hearing."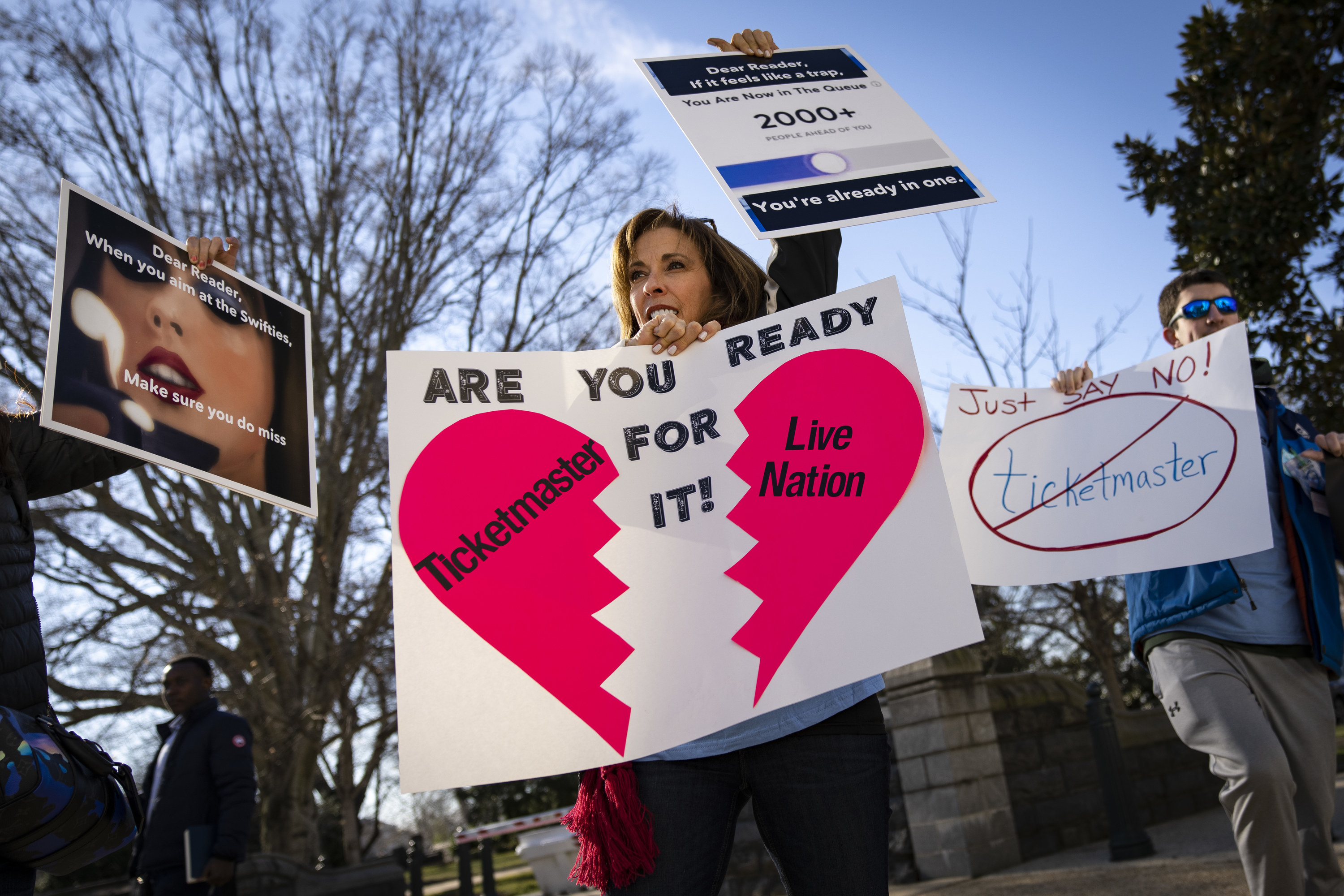 Throughout the hearing, Berchtold denied that Live Nation holds a monopoly over ticketing services. He highlighted and pointed out the rise of companies such as SeatGeek and Eventbrite.
Per the Associated Press, Ticketmaster, which Live Nation owns, is the world's largest ticket seller, processing 500 million tickets each year in more than 30 countries.
In her remarks, Sen. Amy Klobuchar added that not only does Live Nation dominate the ticketing market, but also they own many of the major venues, and for the venues that they don't own, they tend to lock multiyear exclusive agreements, meaning that competitors aren't able to compete when it comes to the ticketing.
Cofounder of SeatGeek Jack Groetzinger testified at the hearing on Tuesday, stating that "the only way to restore competition in this industry is to break up Live Nation-Ticketmaster."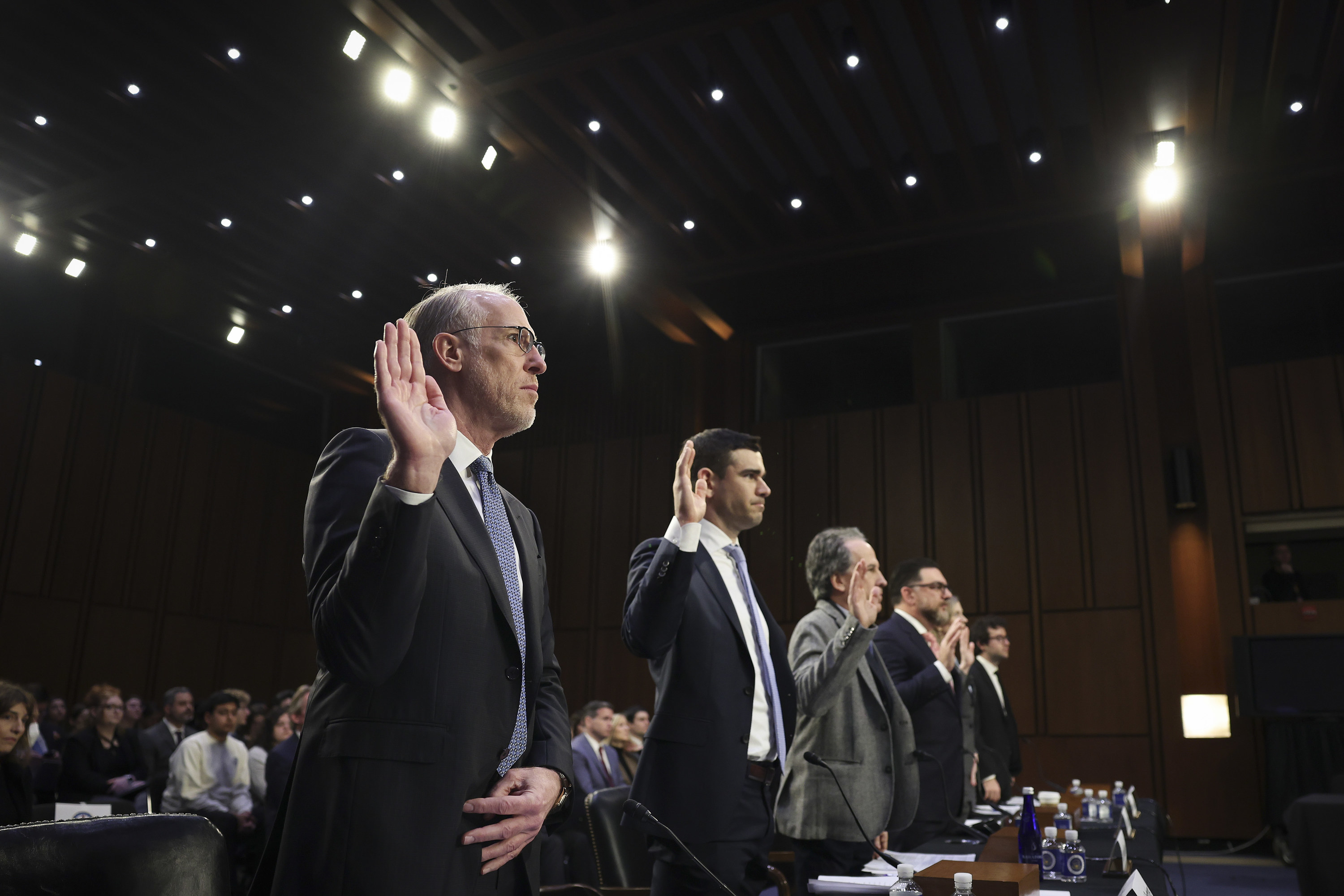 "Major venues in the United States know that if they move their primary ticketing business from Ticketmaster to a competitor, they risk losing the substantial revenue they earn from Live Nation concerts," Groetzinger said.
"As long as Live Nation remains both the dominant promoter and ticketer of major venues in the US," he said, "the industry will continue to lack competition and struggle."
In 2010, Live Nation and Ticketmaster merged, a decision that many senators now say killed competition and harmed consumers.
"May I suggest you look in the mirror and say, 'I'm the problem, it's me'?" Sen. Richard Blumenthal said to Berchtold of Live Nation.
Since the Taylor Swift ticket sale debacle in November, Live Nation has been sued by more than two dozen Swift fans for "anticompetitive conduct" over the way they handled the ticket sales for Swift's tour.
The suit accuses Ticketmaster of "intentionally and purposefully" allowing scalpers and bots to snap up tickets, many of which were immediately put up for resale for double or even triple their original price.
Because Ticketmaster controls such a huge portion of the market, the lawsuit alleges, it faces very little competition.
"Ticketmaster does not charge high prices to give a better service," the suit states. "It charges higher prices because it has no real competition and wants to take every dollar it can from buyers."
On top of this, New York Democratic Rep. Alexandria Ocasio-Cortez has called Ticketmaster a "monopoly" that needs "to be [reined] in," and the Department of Justice has launched an antitrust investigation into Ticketmaster.