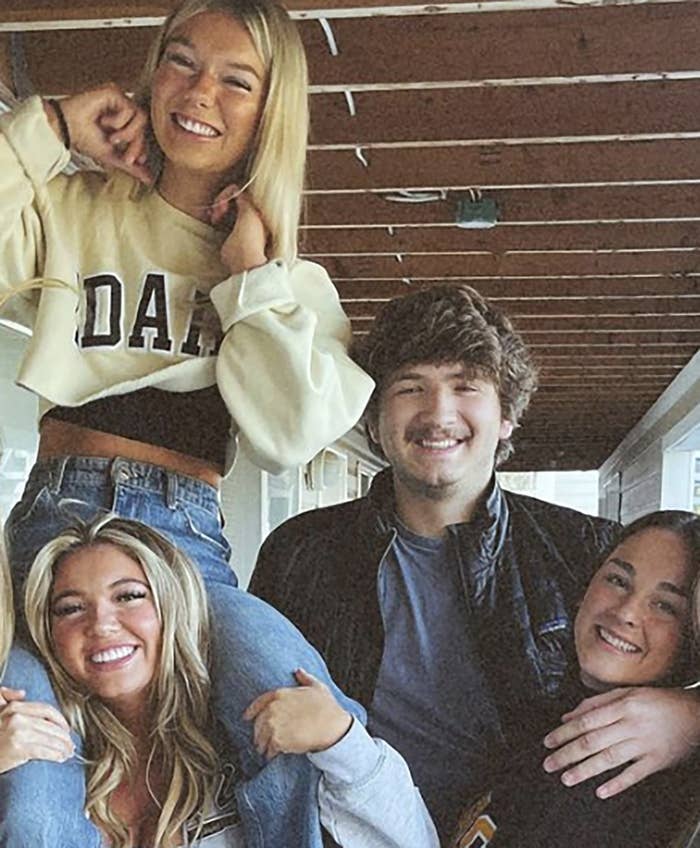 The four University of Idaho students who were found dead in an off-campus house Nov. 13 were likely asleep when they were fatally stabbed with what was a "pretty large knife," the coroner told a cable news channel.
The Latah County coroner, Cathy Mabbutt, told NewsNation Thursday night that the victims each suffered multiple stab wounds and that they were found dead in their beds. No weapon was found at the scene, and police in the town of Moscow have yet to identify a suspect.
"It has to be somebody pretty angry in order to stab four people to death," Mabbutt said.
The students have been identified as Kaylee Goncalves, 21; Madison Mogen, 21; Xana Kernodle, 20; and Ethan Chapin, 20. Based on photos posted on social media, they were close friends, and Chapin and Kernodle were in a relationship.
Yesterday, the Moscow Police Department released an autopsy report and today posted a map on its Facebook page detailing the whereabouts of the four victims the night they were killed.
That night, police say, Chapin and Kernodle attended a party off campus, and Mogen and Goncalves went to a bar downtown called the Corner Club.
At around 1:40 a.m., Goncalves and Mogen were captured on a food truck's live Twitch stream ordering food and chatting with each other while they waited.
They all then returned home at some point, and at around noon on Sunday, Moscow police said, they responded to a 911 call about an unconscious person. When officers arrived, they found the four students dead.
Police said that there was no sign of forced entry.
Police urged anyone near the areas who observed suspicious behavior to come forward with any information they might have as the community remains on edge with no suspect in custody.

Earlier in the week, authorities announced that two other women roommates were home at the time of the stabbings and were there when the police arrived on Sunday.
Moscow Police Chief James Fry said the two roommates were not injured or taken hostage. They were also not the ones who called 911, an Idaho State Police spokesperson told ABC News.
Thumbnail credit: Sarah A. Miller / Idaho Statesman via AP