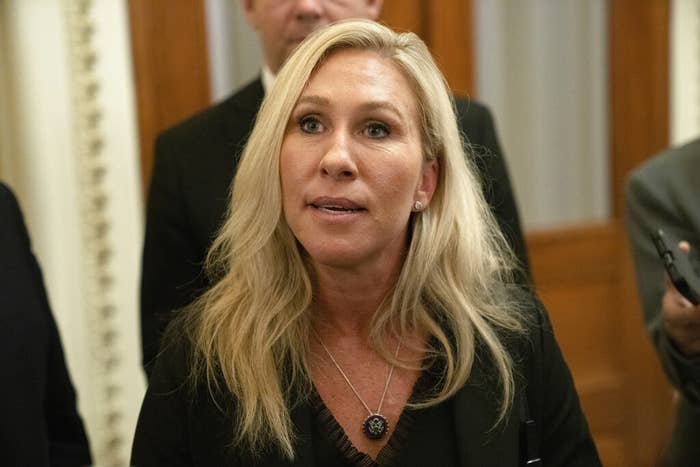 Dr. Dre accused Republican Rep. Marjorie Taylor Greene on Monday of copyright infringement after she used the instrumental of his song "Still D.R.E." in a video shared on Twitter.
The nearly two-minute video, which has now been removed from Twitter, reportedly showed Greene walking around the halls of Congress in slow motion to his song. The video also showed Greene taking a phone call from "DT" — presumably a reference to former president Donald Trump. Lawyers for the rapper and producer sent a cease-and-desist letter on Monday, and he also weighed in with a statement to BuzzFeed News.
"I don't license my music to politicians, especially someone as divisive and hateful as this one," Dre said.
Lawyers for Dre, whose legal name is Andre Young, accused Greene of "wrongfully exploiting this work through the various social media outlets to promote your divisive and hateful political agenda."
"Mr. Young has not, and will never, grant you permission to broadcast or disseminate any of his music," the letter obtained by BuzzFeed News states. "One might expect that, as a member of Congress, you would have a passing familiarity with the laws of our country. It's possible, though, that laws governing intellectual property are a little too arcane and insufficiently populist for you to really have spent much time on."
In the letter, Dre's lawyers ask the member of Congress to "cease and desist from any further unauthorized use of Andre Young's music."
"We're writing because we think an actual lawmaker should be making laws, not breaking laws, especially those embodied in the constitution by the founding fathers," the letter reads.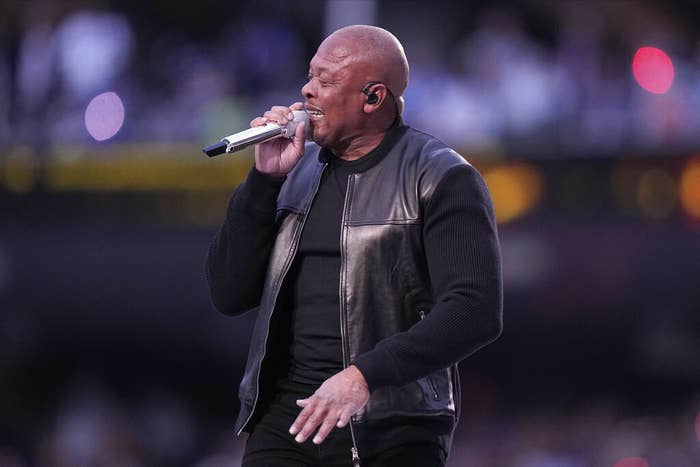 The video was taken down Monday after the letter was sent. Greene then told TMZ that she had been locked out of her Twitter account, but a few hours later, her account seemed to be up and running as she posted a screenshot of her statement to TMZ.

In her statement, Greene said, "While I appreciate the creative chord progression, I would never play your words of violence against women and police officers and your glorification of the thug life and drugs."
Musicians have repeatedly told Trump and his campaign to stop using their music, including Queen, Nickelback, and the estate of Prince. In 2020, singer Neil Young sued Donald Trump's presidential campaign for their use of his songs "Rockin' in the Free World" and "Devil's Sidewalk" at Trump rallies. In the lawsuit, Young stated that he could not "allow his music to be used as a theme song for a divisive, un-American campaign of ignorance and hate." Later that year, Young dismissed the case.
Tom Petty's family also sent Trump and his campaign a cease-and-desist letter after they used his song "I Won't Back Down" during a Trump rally in Tulsa. His family claimed that Petty "would never want a song of his to be used for a campaign of hate" in a statement posted on Tom Petty's Twitter account in 2020. "He liked to bring people together."
In 2021, Reggae Singer Eddy Grant sued Trump and his campaign for copyright infringement after they used his song "Electric Avenue" in a political ad. The lawsuit is still ongoing.