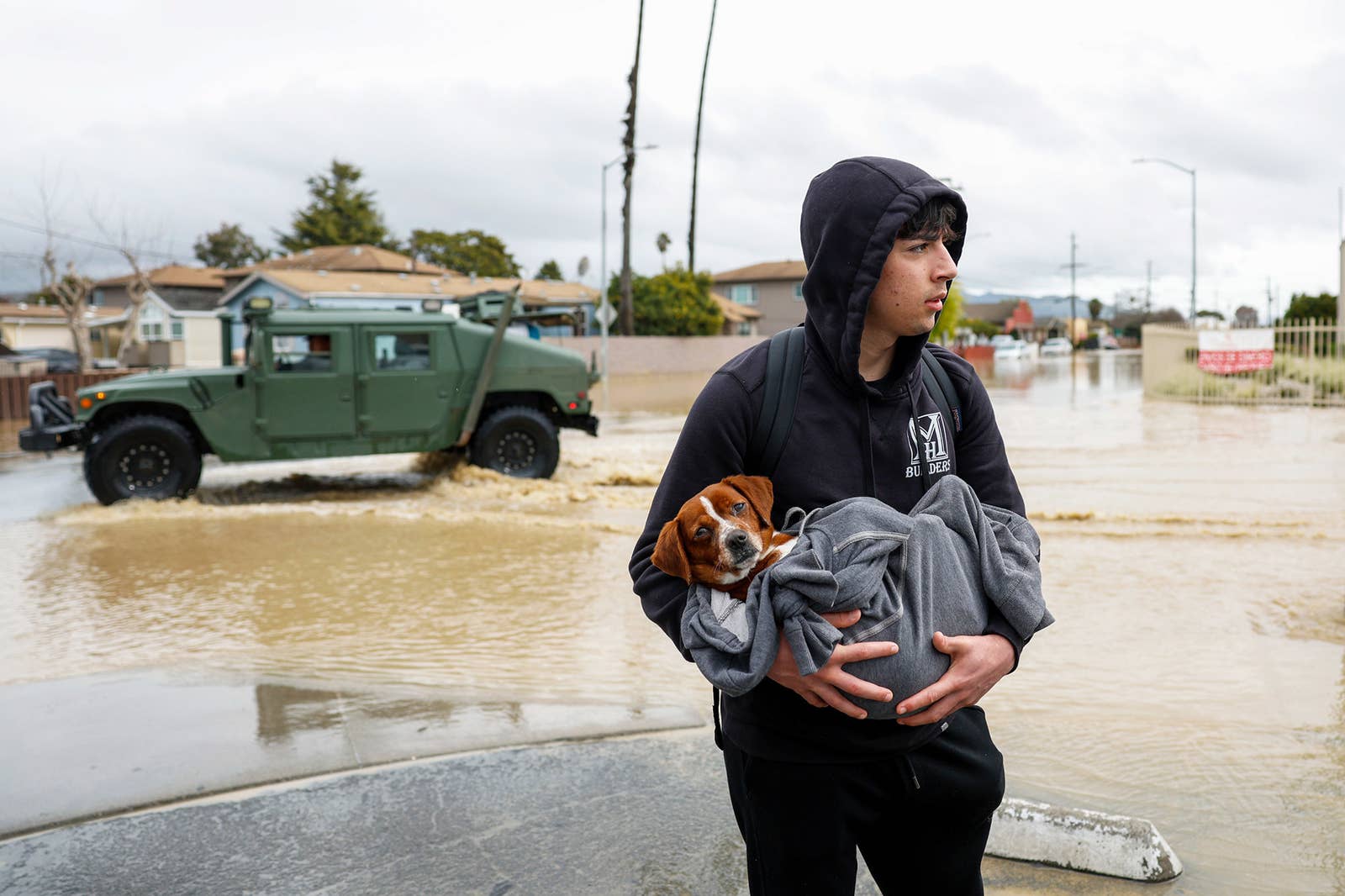 An atmospheric river storm is currently sweeping through the West Coast of the US, causing heavy flooding and hurricane-like winds in the Central and Northern California areas.
Atmospheric river storms carry water vapor through the sky, and they form by picking up moisture and warm moist air in the tropics. When the storm reaches cooler regions and makes landfall, the climate causes the water to cool and turns it into rain and sometimes even snow, according to the US National Oceanic and Atmospheric Administration.
As of Wednesday morning, just under 200,000 people in California had lost power, according to PowerOutage.us. In addition, around 30 million people across the state are under flood alerts, according to CNN, and several counties have evacuation alerts.
This is the 11th atmospheric river to hit California this winter, following one that struck the state over the weekend, which left thousands without power and two people dead.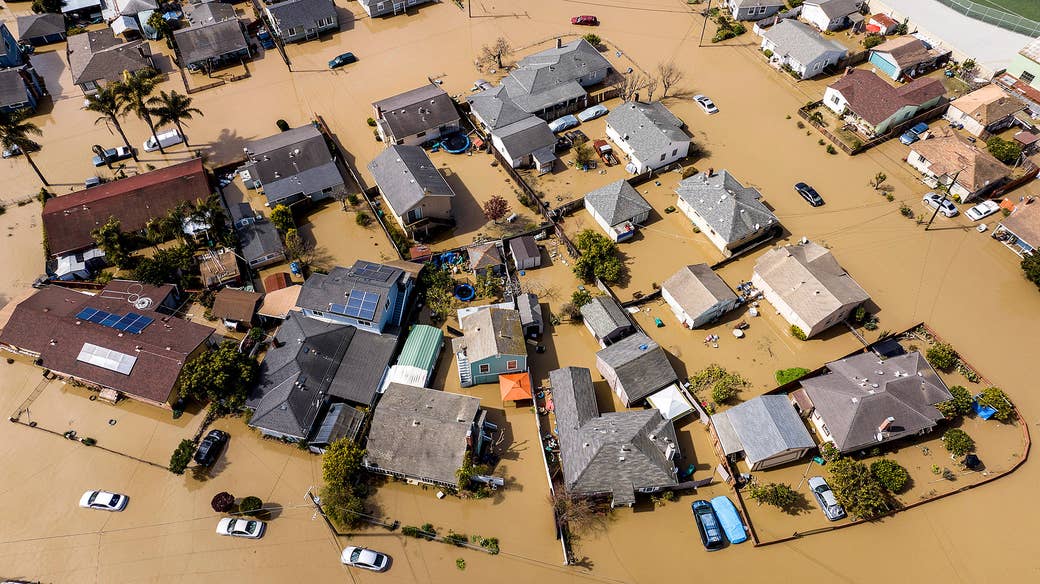 Several schools and roads have closed due to flooding, and as of Tuesday, many locations along major rivers were overflowing. In San Francisco, glass from a window of a high-rise building fell due to the high winds, per CNN.
According to the National Weather Service, this won't be the last atmospheric river of the season.
"After this latest high-impact atmospheric river sweeps through California by Wednesday, a few days of relief from any heavy precipitation is expected," the National Weather Service tweeted on Monday. "However, the extended range outlook from the Climate Prediction Center forecasts another atmospheric river arriving next week."
California Gov. Gavin Newsom has called a state of emergency to support storm response and relief efforts in around 43 counties across the state. Last week, President Biden issued a Presidential Emergency Declaration allowing federal assistance to support California's storm response efforts.