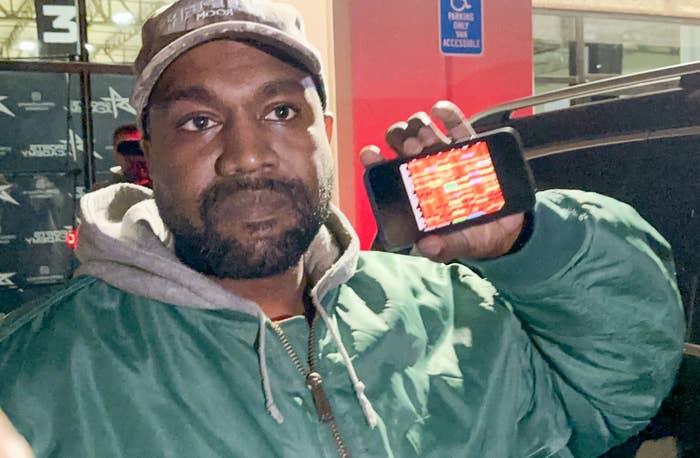 Exactly one month after Adidas ended its partnership with Kanye West, the company has announced that it is investigating new allegations of workplace misconduct against him.
Adidas had worked with West, who legally changed his name to Ye, on his Yeezy brand since 2013. The company cut ties after Ye made numerous racist and antisemitic comments and after it was revealed that he showed a pornographic video to executives in a meeting.
A spokesperson for Adidas confirmed to BuzzFeed News that it is investigating claims made in an anonymous letter that senior leadership was aware of Ye's "problematic behavior" but "turned their moral compass off." The letter, written by staff members at Yeezy and Adidas, was first reported by Rolling Stone.

"It is currently not clear whether the accusations made in an anonymous letter are true," the spokesperson for Adidas said. "However, we take these allegations very seriously and have taken the decision to launch an independent investigation of the matter immediately to address the allegations."
Earlier this week, Rolling Stone also reported claims from some workers on the Yeezy collaboration that Ye showed them explicit pictures and videos, including an intimate photo of his ex-wife, Kim Kardashian.
The outlet also revealed allegations from anonymous staff members that Ye attempted to intimidate them and made sexualized remarks to female staff.
Last month, Ye faced backlash over a video of him seemingly forcing Adidas executives to watch pornography during a business meeting.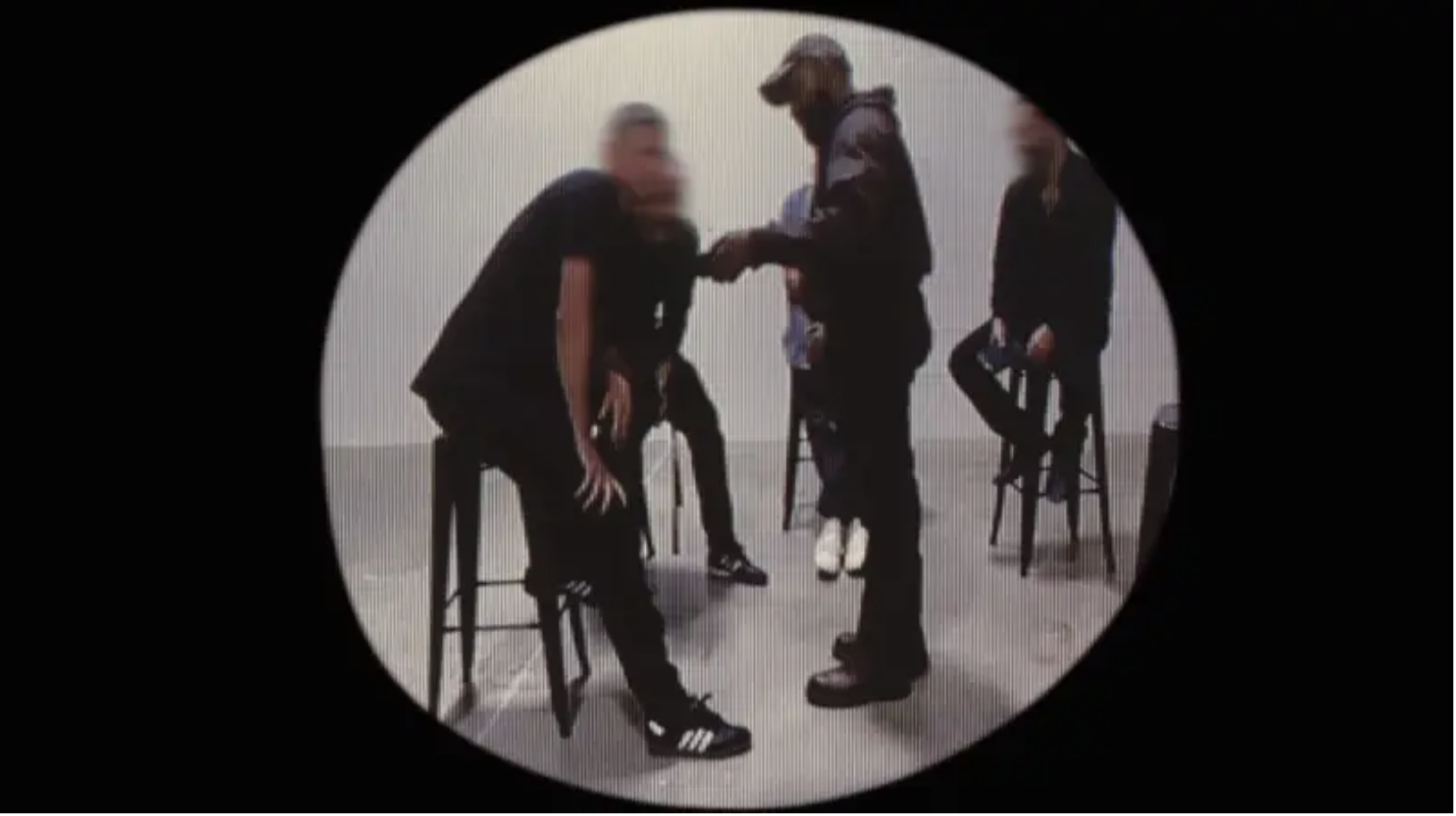 In the clip, Ye tells one of the executives that the male actor in the video has a similar-sounding voice to his, prompting the exec to ask, "Is this a porn movie?" to which Ye responds, "Yes."
The executive then pushes Ye's arm away, and his representative later tells the Adidas staff that Ye had shown them the porn because of the way he feels he has been treated by the brand. Ye had previously accused Adidas of stealing his ideas.
"What you're feeling right now is extreme discomfort, and that is exactly the point," the representative tells the executives. "Because when someone steals this man's ideas, his creations — it's like you're stealing a child. These are all children of his mind, and you've kidnapped them."
An Adidas spokesperson told BuzzFeed News that the company does not tolerate "hate speech and offensive behavior."
"We have been and continue to be actively engaged in conversations with our employees about the events that led to our decision to end the partnership. They have our full support, and as we're working through the details of the termination," they added.