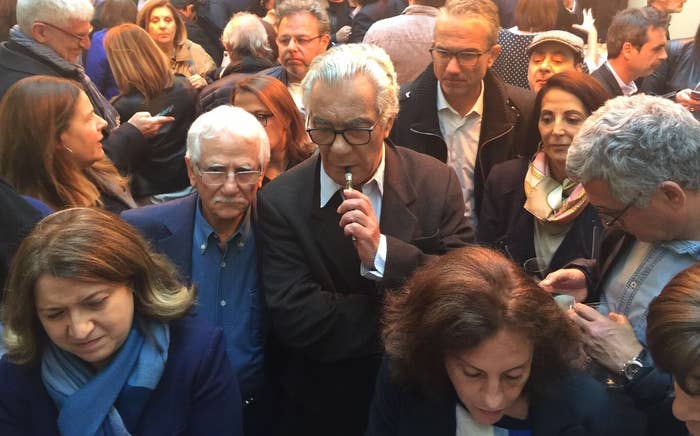 PARIS — Members of the Jewish community in Paris expressed their fears for the future after the far-right National Front candidate Marine Le Pen made it to the second round of the French presidential elections.
Around 100 people gathered at an event at Les Salons Bench, on the Rue des Rosiers, in the heart of the Jewish quarter in Paris, to watch the results come in. As the initial projections came in after the polls closed at 8pm, many seemed resigned to the fact that Le Pen would join the centrist candidate Emmanuel Macron in the run-off vote on May 7.
Although most pundits predict that Macron will defeat Le Pen, Rabbi Moché Lewi was less relaxed. "In the next two weeks, everything could change. Who knows who the Mélenchon and Fillon supporters are going to vote for … They could vote for Le Pen," he said, of those who had backed two of the candidates knocked out of the race tonight. "Also, there could be another terrorist attack just like the one that happened on the Champs Élysées. This could bring a lot of votes to Marine Le Pen." Nonetheless, he hoped that "people will be sensible and that her popularity will drastically drop."
Others expressed their disappointment at how quiet the French had been in the face of rising extremism. Dan Lutasso, a 38-year-old consultant, said: "Fifteen years ago, we were in the streets, marching. Today ... we do not anything anymore and that makes me angry."
The event, at one of the oldest Jewish schools in France, was held amid heightened security fears, following the siege of a kosher supermarket in January 2015 that saw four people killed. There were multiple guards at the entrance and no signs outside to even hint that an election night event was taking place.
France's 500,000-strong Jewish population — the largest in Europe — has watched with concern as Le Pen's popularity has grown in recent years. Although Le Pen has tried to play down the party's past, the National Front has its roots in the "collaborateurs" — the French supporters of the Nazis. Le Pen has attempted to "de-demonize" her party, but earlier this month caused outrage when she said that France was not responsible for the 1942 "Vel d'Hiv" roundup, when more than 13,000 Jews were arrested and sent to Nazi concentration camps.
During this year's election campaign Jewish leaders chose not to publicly support any candidates, amid a climate of fear following a series of terrorist attacks in recent years. Of the 11 candidates, only the Republican François Fillon directly addressed Jewish voters.
Amid a rise in anti-Semitic incidents, some said they were contemplating moving to Israel. "We are thinking of moving to Israel as I feel we are not safe anymore in France, even when we are doing our grocery shopping, especially since the [supermarket] attack," said Serge Azaria.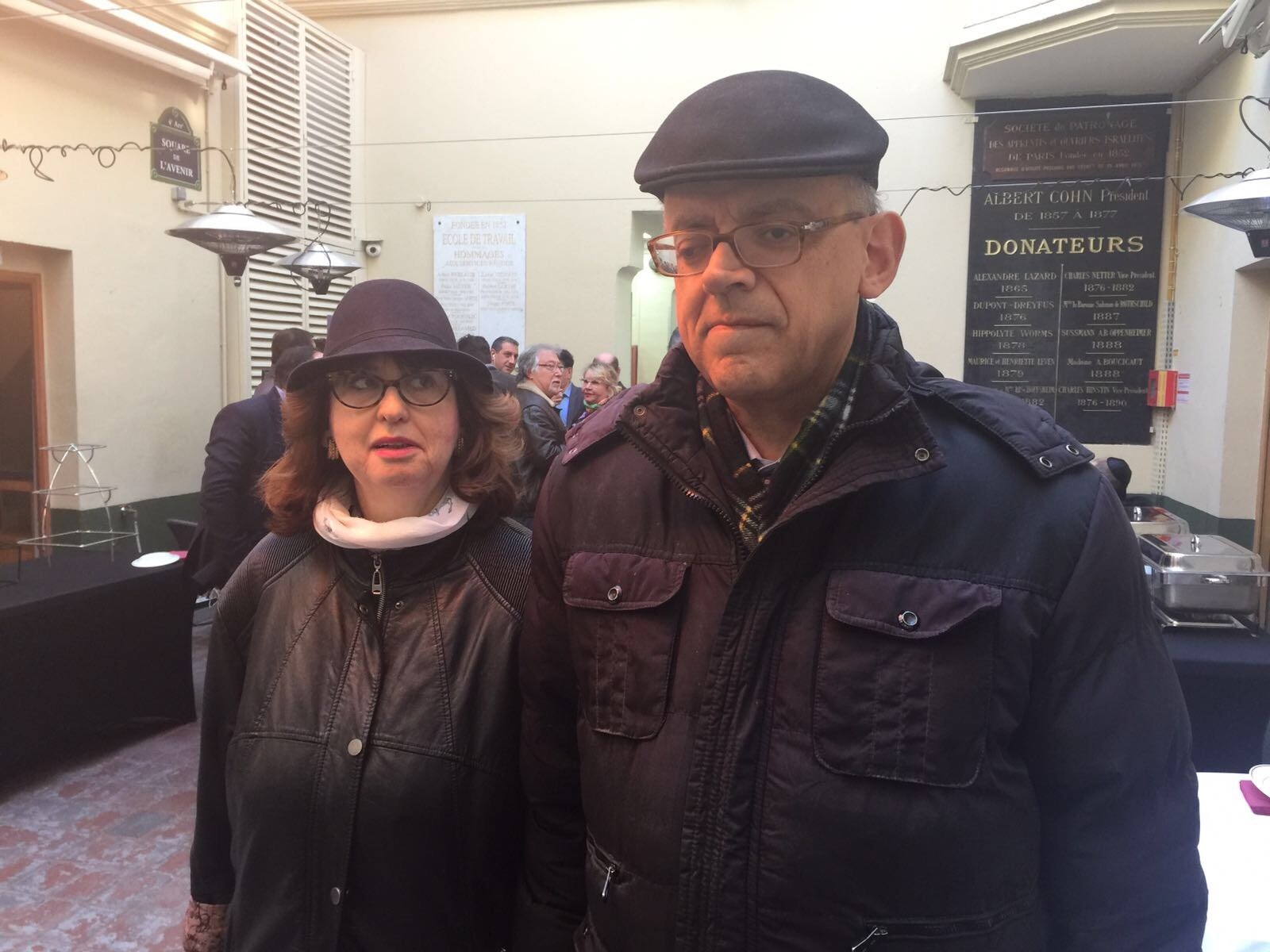 Azaria was at the event with his wife, Corinne, who said they had come because they "were feeling scared and did not want to stay at home. We wanted to feel the night." Neither of them had voted for Macron, having preferred the right-wing Fillon. "He is the only one to stand for Israel," said Corinne. They both fear that the future of the Jewish community in France is now at stake: "We wanted Fillon but we will do anything to get Le Pen out of power, so we will vote for Emmanuel Macron."
Bernard Abouaf, director of Radio Shalom, who co-organized the event, had worried that it would be the far-left candidate, Jean-Luc Mélenchon, who would face off against Le Pen, meaning a fight between two extremes. Abouaf added he felt like it was the first time that "no one seemed especially to be a candidate who would protect the community."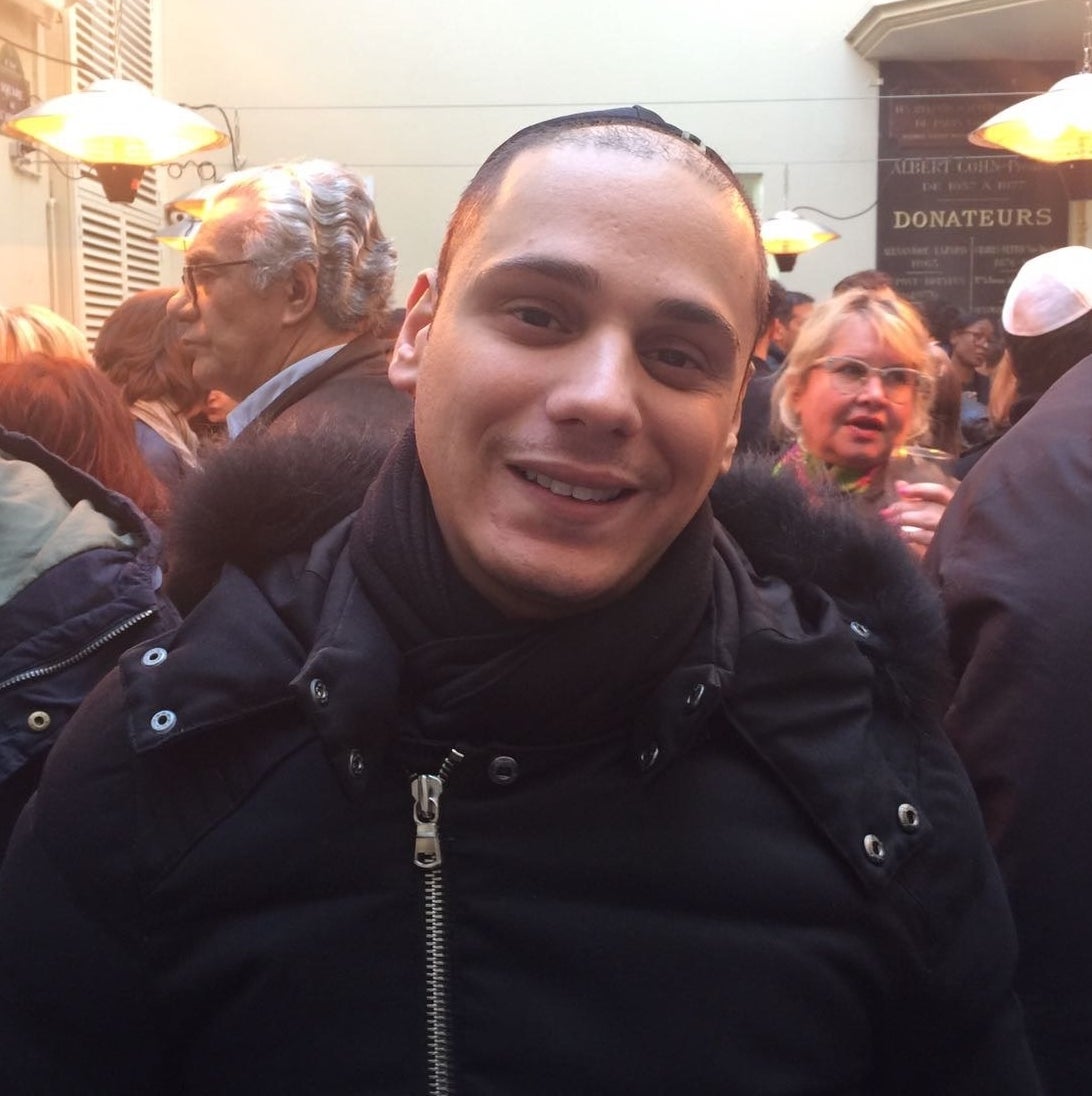 Despite the anti-Semitic roots of the National Front, one guest at the event said that he was a Le Pen supporter. Nathaniel Berdah, a 26-year-old web designer, said that although he didn't actually vote for her, "she knows what is happening in France, and we definitely need to clean this country inside out." Berdah was a neighbor of Sarah Halimi, a 66-year-old Parisian woman who was killed earlier this month, in what many believe was an anti-Semitic murder. Berdah said that the Jewish community has been feeling increasingly endangered in France, and was angry at how little coverage the murder had received in the national press.
The novelist and philosopher Marek Halter, 81, said that he had attended the event "to gather with the community. It is important to note that while François Fillon gathered the Christian community around him, not a single candidate mentioned the Jewish community — except Marine Le Pen when she mentioned Vel d'Hiv."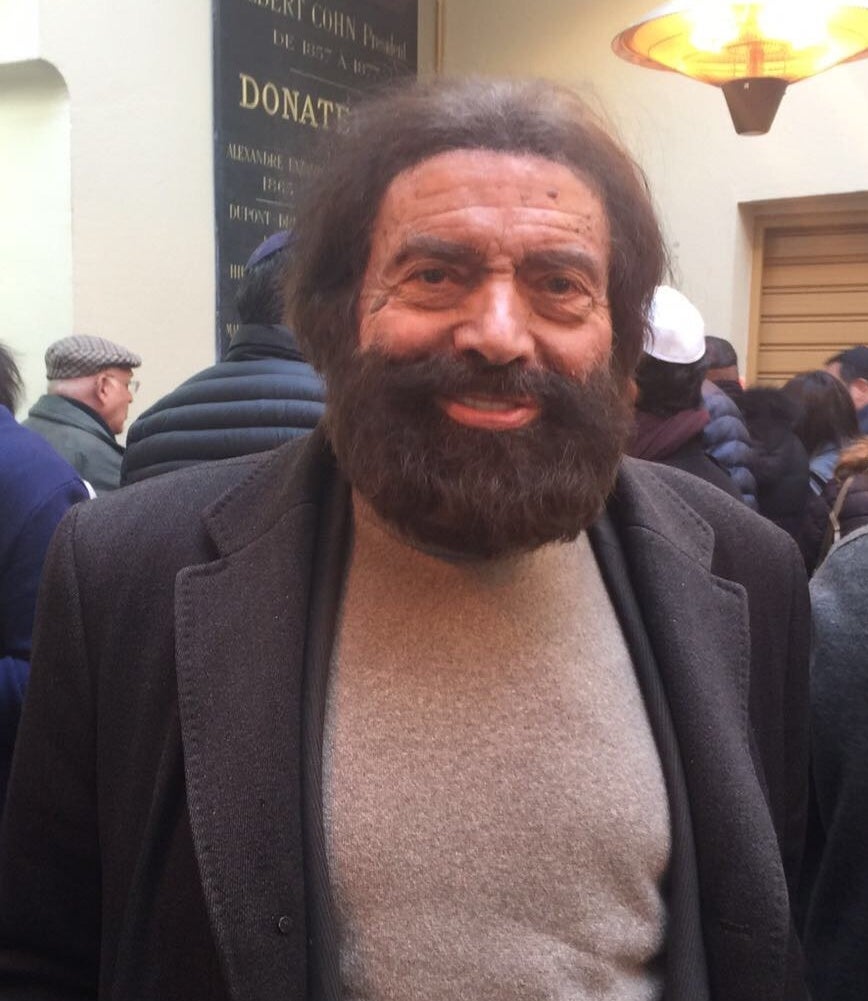 As the results came in, concerns immediately turned to what would come next. One of those thinking about the future was Francis Kalifat, president of the CRIF, the Representative Council of Jewish Institutions in France. He expressed his surprise at how badly the mainstream Socialist candidate Benoît Hamon had done, and the rise in popularity of Le Pen: "I will definitely make a very strong call for a Republican alliance for the second vote."
Abouaf said that he had been discussing the French elections with a friend, who told him a Jew who voted for Le Pen on the eve of Yom HaShoah — Holocaust Remembrance Day — "is a Jew that has lost his soul."