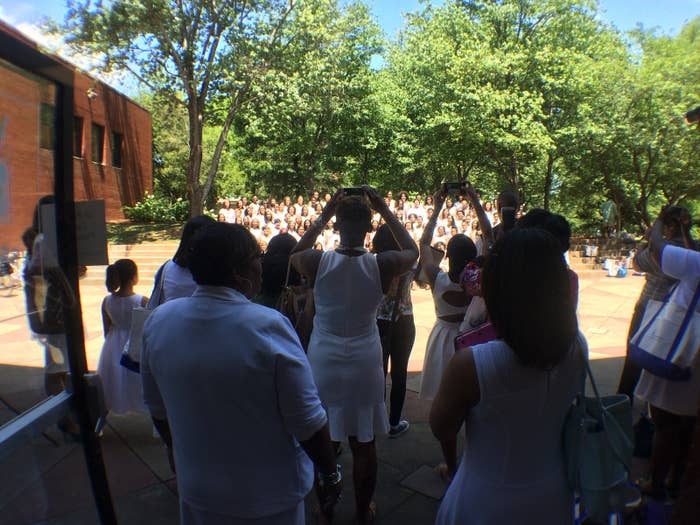 ATLANTA — The Senior Class Day Convocation at Spelman, the elite, all-women's historically black college, had been underway for all of 10 minutes Friday afternoon before there was an interruption in the program.
Senior class president Neah Evering had just given her heartfelt welcome to a chapel overflowing with graduates and their loved ones, kicking off a weekend of commencement activities that will culminate Sunday at the Georgia International Convention Center with an address from U.S. Attorney General Loretta Lynch. After a few lighthearted laughs, Evering's tone suddenly became solemn. In an unscheduled moment, she asked her fellow Spelmanites to stand "in light of recent events."
"The class of 2016 stands in solidarity with our sisters who have been victims and survivors of sexual violence," Evering said, her voice unwavering. "We love you, we support you, and we will not be silent until every victim and survivor has received justice. The program will proceed as printed. Thank you."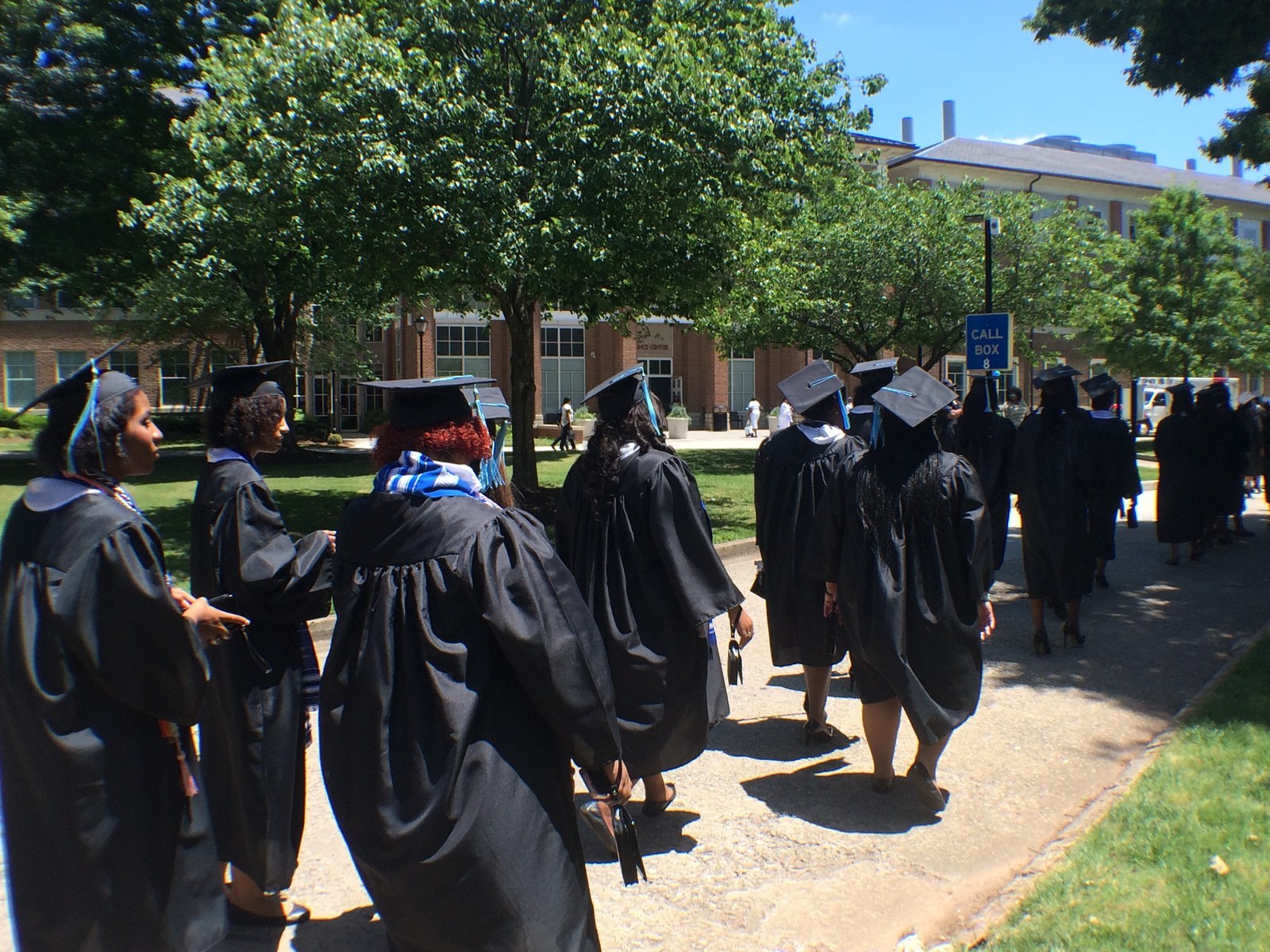 The specter of sexual violence — and the possibility that Spelman has not always done all it can to support victims — loomed large over the weekend's ceremonies. It was the subject of quiet conversations and knowing nods among the more than 400 graduating seniors, 1,400 alumnae, and their friends and relatives who congregated on campus.
Last week, an anonymous Twitter user who identified herself as a Spelman freshman alleged that she was gang-raped by four students from Morehouse, the all-men's historically black college (HBCU) that is Spelman's unofficial brother school. The student said that when she reported the rape to Spelman, the college's dean and department of public safety encouraged her to drop the case, given Morehouse and Spelman's close relationship.
The allegations — posted under the handle "Raped At Spelman" — made national headlines and sparked investigations, protests, and two widely shared hashtags at both institutions. They were a grim conclusion to a year in which Spelman and Morehouse were forced, more than once, to publicly confront decades-old issues surrounding sexual violence and the complicated racial and gender politics it raises among black Americans. Both colleges are currently under investigation by the U.S. Department of Education for possible failures to enforce Title IX, the federal law banning gender discrimination in education.
"It's really frustrating for us as a senior class to leave and this is still happening," Ayana Lindsey, a history major headed to Dallas to be a financial analyst for Goldman Sachs, told BuzzFeed News as she waited to walk to the chapel for convocation. A jumble of multicolored cords — Latin honors, Phi Beta Kappa, Phi Alpha Theta, Phi Beta Delta, Golden Key, mock trial — were sprawled on the table in front of her. "We just wanted to say something as a class because we are all fed up."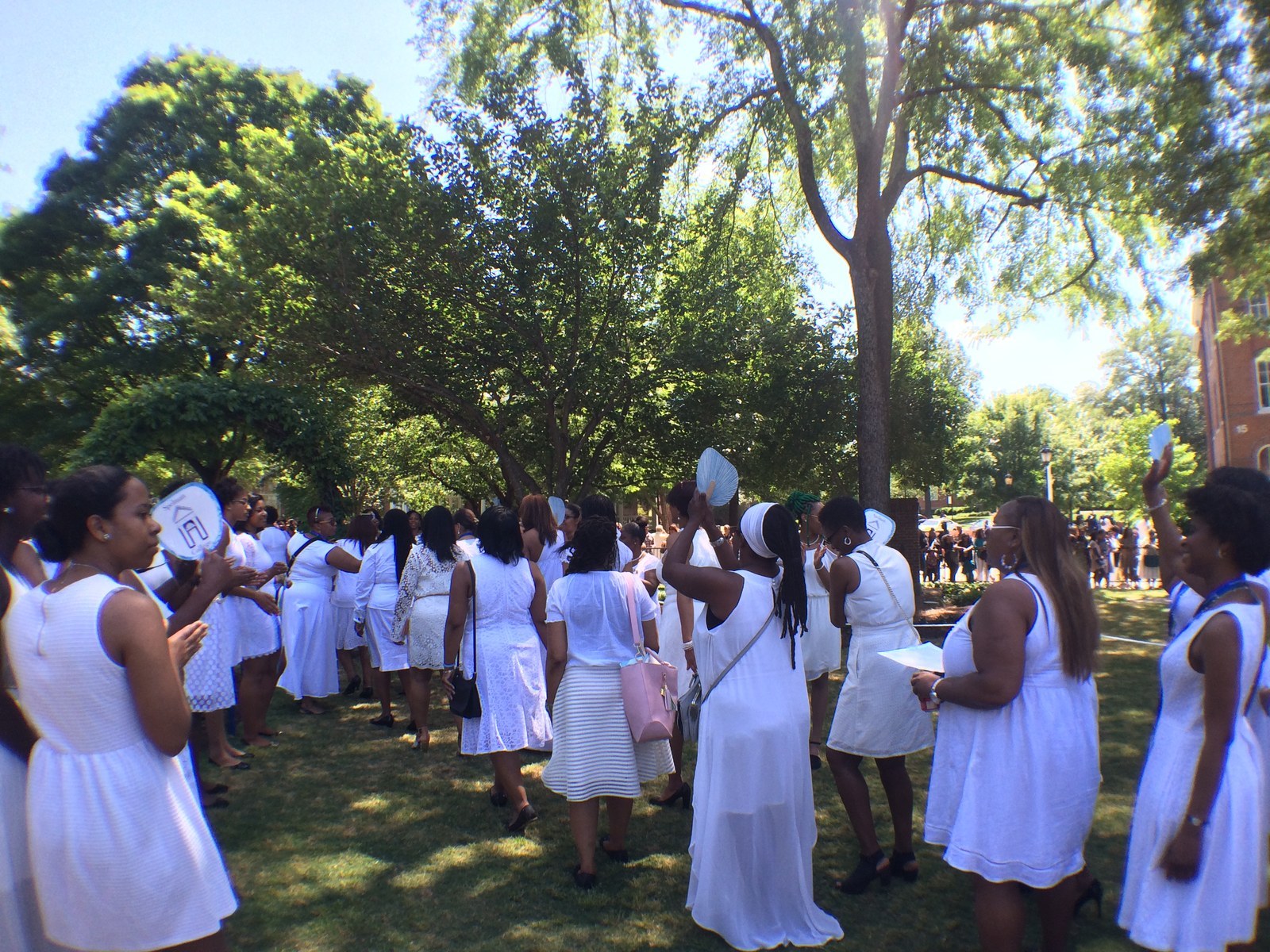 When a Spelman senior graduates, she is led through the ivy-covered Alumnae Arch by Spelman women who preceded her. The Class of 2016 passed through the arch behind a group of women that included Marcella Law, Spelman '86, who was there for her 30-year reunion.

"What here could ever be more important than the safety of my child? Nothing."
Law's 16-year-old daughter may never become a Spelman Woman.
"I'm looking at the dorm I lived in on campus, I'm looking at the arch, and I'm looking at all these relationships that have been established between Spelman and Morehouse," Law said. "And I'm thinking: What here could ever be more important than the safety of my child? Nothing."
Law said she isn't sure whether she'll let her daughter apply to her alma mater, given last week's events and both colleges' alleged failures to address assaults, the subject of an in-depth account by BuzzFeed News in January. "Legacy will never be more important to me than the safety of my daughter."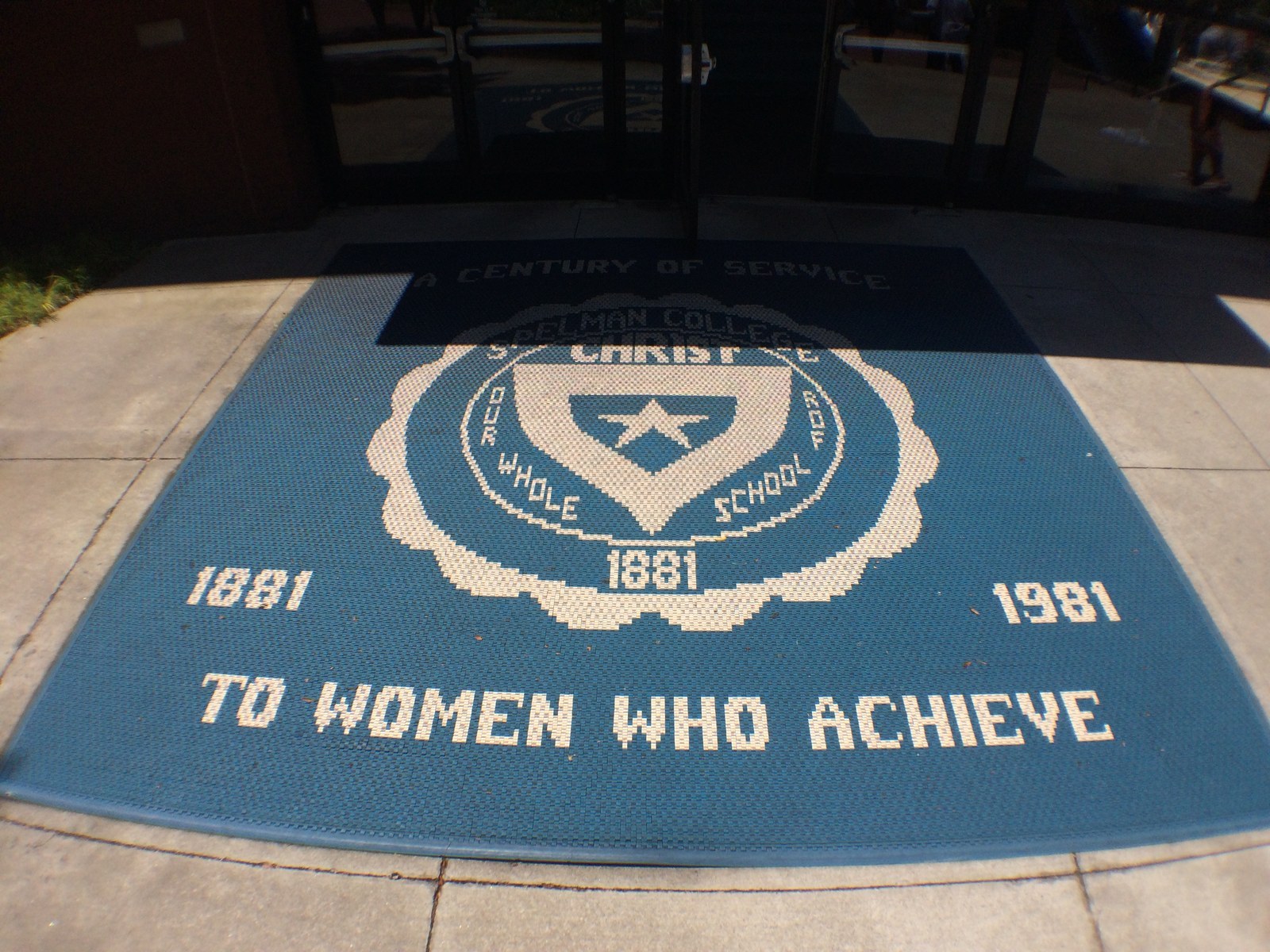 "A lot of us probably had some experiences that we never told anybody about," said Cynthia Harris, Spelman '76. Harris had spent the morning discussing the Raped At Spelman allegations over breakfast with five other Spelman alumnae — only one hadn't already heard about them. That was fellow '76 alumna Marla Currie, who is thankful that women today are more willing to speak about their experiences with assault and harassment. "I know I've been in situations where I've had to fight off plenty of guys," Currie said. "But back then, it was more acceptable."

Currie recalled an incident her freshman year at Spelman, in which she and a few friends stumbled upon a fellow classmate who was "totally out of it." "Her clothes were on backwards … somebody had obviously dressed her," Currie said. "It looked like she had been raped or something bad had happened to her." Currie and her friends took their Spelman sister to the infirmary. When she emerged the next morning, "there she was coming across the campus smiling like nothing had happened."
Another time, Currie said, her roommate came back to their room looking "filthy." When Currie asked what happened, her roommate said someone tried to rape her. "You weren't going to report it," Currie said, strands of baby pink and white pearls wrapped around her blue Spelman President's Society ribbon. "You took a shower, you cleaned yourself off, studied, and the next night you didn't go out… Things have changed, thank god."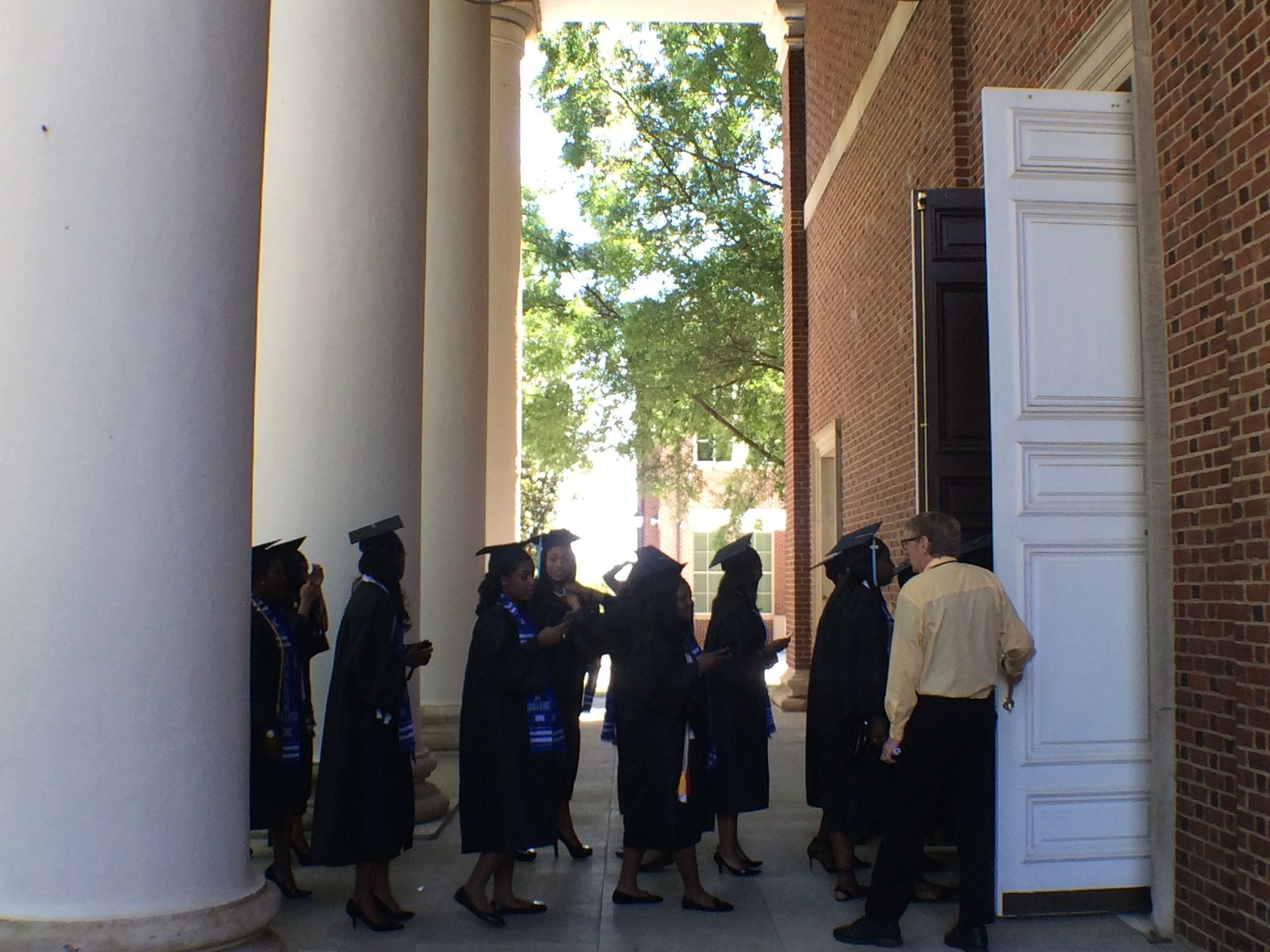 Alumnae and graduating seniors invoke legacy as both a source of pride and an obstacle to addressing assaults on campus. Spelman, the top HBCU in the country, is a storied institution and a bastion of black upward mobility, with graduates that include Sam's Club CEO Rosalind Brewer, author Pearl Cleage, and the eldest sibling and youngest child of Martin Luther King Jr., who was himself a Morehouse graduate. "Some people want to make sure that the legacy is preserved," said Tahira Henderson, Spelman '01. "But I don't think that walking in truth and making progress hurts a legacy. It creates a future."

"No one's reputation is more important than my body."
"A lot of times, because of our reputation, we end up sweeping things under the rug," said Kaitlin Crandall, a graduating senior who completed her courses earlier in August. "No one's reputation is more important than my mental health," Crandall said. "No one's reputation is more important than my body."
Spelman and Morehouse have had to make multiple statements regarding sexual assault in the past, including in 2013, when three Morehouse basketball players and one football player allegedly raped two Spelman students in separate incidents, and this past November, when a Morehouse student drew up a "consent contract" under the premise that Spelman students would falsely accuse him of rape.
In the wake of Raped At Spelman, Crandall feels hopeful that the colleges are finally beginning to make progress on the issue. "I can see [the] administration [is taking] more control in how the conversation is led and actually trying to make genuine changes."
She also cited Raped At Spelman — and the support fellow Spelmanites have shown the anonymous student over social media — as an inspiration for addressing HR failures that occurred when she recently reported an incident of sexual harassment in her workplace. "When I saw my classmates stand in solidarity, I decided OK, it's time for me to make this statement, if not for myself, then for others."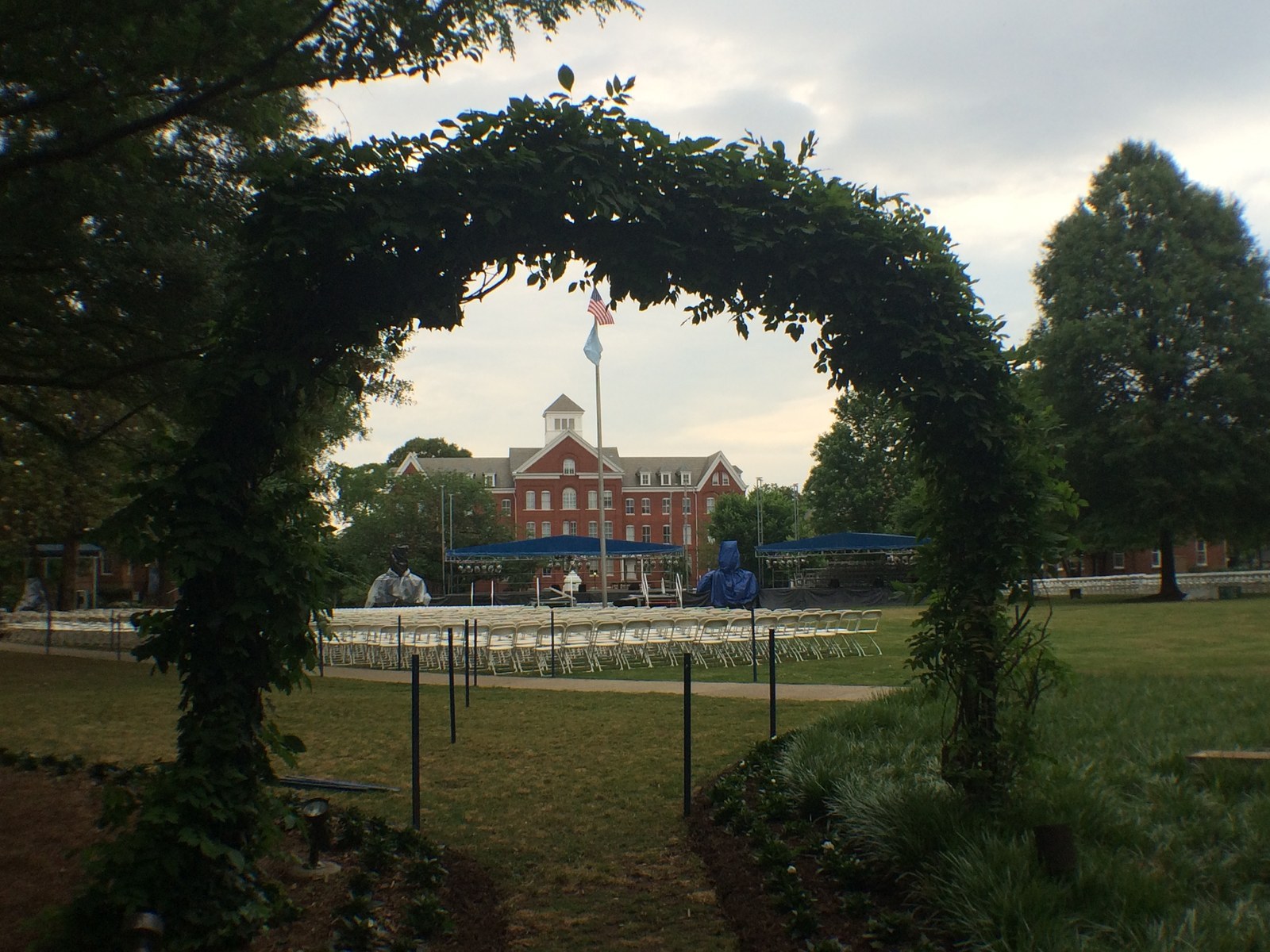 Skepticism about real change remains. "I think that it's a big turning point, the fact that they are willing to admit that it's happening and bring notice to it," said Jasmine Murray, a graduating senior who, after passing through Alumnae Arch in her white dress and black cap and gown, rushed to make her 4:30 shift tending bar at Twin Peaks, a lumberjack-themed restaurant similar to Hooters. A single strand of pearls still sat on her collarbone, left over from the day's ceremonies.

A philosophy major who was assaulted during her senior year of high school, Murray is a co-founder and president of Survivor, a campus group for survivors of sexual assault. "I am optimistic but I'm also a realist," she said. "I think it's going to take a lot of time. And it's going to take more people to stand behind the issue and push for it. Not for us to just have events. Not for us to just talk about it."
Murray walked through the Alumnae Arch with a fellow survivor. They got matching tattoos of the teal sexual assault awareness ribbon a year and a half ago. During convocation, Murray sat with her sisters and watched as Spelman's student government president passed the class of 2016's emblem onto a member of the incoming class of 2020. It was an owl, to represent the goddess Athena. According to myth, the owl sat on Athena's blind side. So she could see the whole truth.