You might be aware of the small kerfuffle on Real Time with Bill Maher this week, wherein Jim Jefferies told Piers Morgan to "fuck off."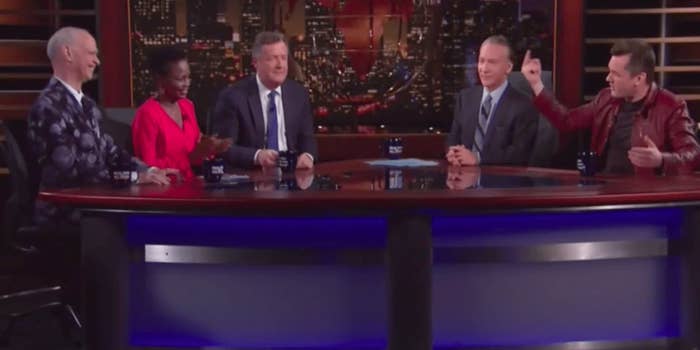 J.K. Rowling — who not only opposes the Trump EO but has also voiced opposition to Morgan in the past — seems to have enjoyed the moment.
Morgan responded: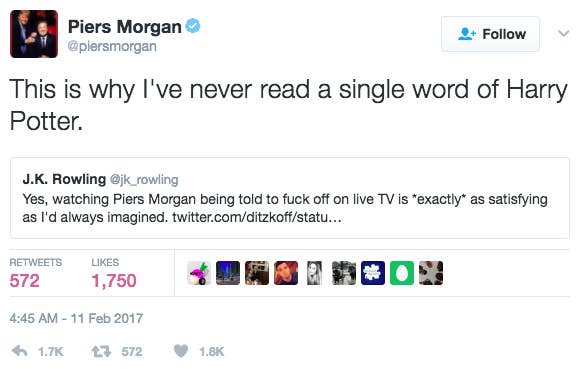 And the Twitter war went into full effect.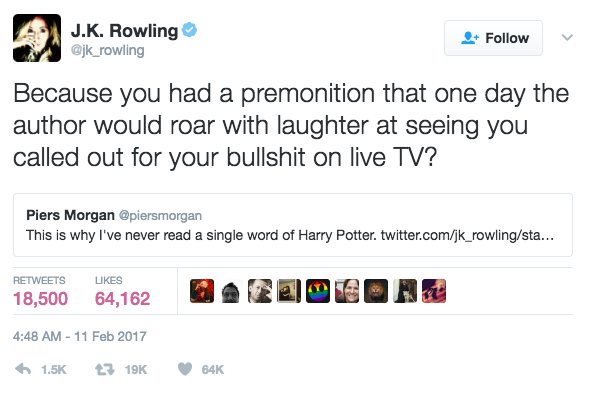 Rowling brought up an award win in which she beat Morgan:
And invoked Crabbe for a lesson:
Rowling's fans quickly jumped on board as well, weighing in on the feud.
Morgan even responded to some.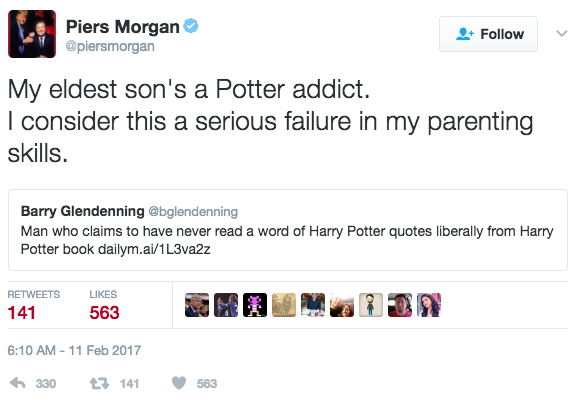 There were some well-placed CNN burns:
While others just used Harry Potter GIFs to express their opinion.
Just another day on Twitter.