J.K. Rowling And Piers Morgan Are Feuding Hard On Twitter
"Watching Piers Morgan being told to fuck off on live TV is *exactly* as satisfying as I'd always imagined."
You might be aware of the small kerfuffle on Real Time with Bill Maher this week, wherein Jim Jefferies told Piers Morgan to "fuck off."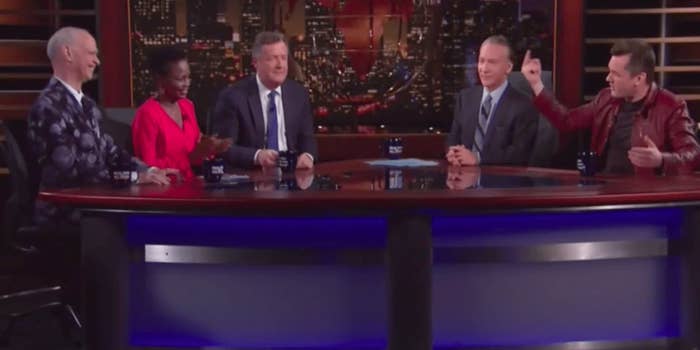 J.K. Rowling — who not only opposes the Trump EO but has also voiced opposition to Morgan in the past — seems to have enjoyed the moment.
Rowling brought up an award win in which she beat Morgan:
And invoked Crabbe for a lesson:
Rowling's fans quickly jumped on board as well, weighing in on the feud.
There were some well-placed CNN burns:
While others just used Harry Potter GIFs to express their opinion.