How The Chase For Blockbusters Came To Rule Show Business
A new book by a Harvard Business School professor argues that the surest way to entertainment business success is to bet heavily on likely blockbusters and spend less on everything else.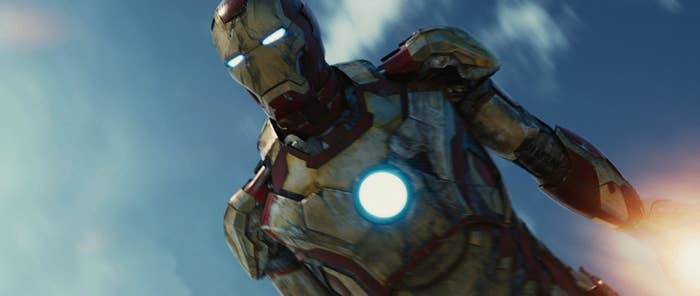 Maybe at one time, the internet looked like it could have been the entertainment industry's great equalizer, a force that would finally break the chokehold of The Machine by giving consumers more choice and artists more freedom.
Not anymore, argues Harvard Business School professor Anita Elberse, who has pulled together several years of research on the worlds of film, TV, and publishing for a new book entitled, Blockbusters: Hit-Making, Risk-Taking and the Big Business of Entertainment, out Tuesday (Oct. 15).
In Blockbusters, Elberse explains the entertainment industry's strategy of spending generously on a small number of big bets on already known quantities — movie franchises, formulaic TV shows, or authors. Rather than widen the playing field for content creators whose voices might otherwise have been lost in the din, Elberse's research argues, perhaps counterintuitively, that the internet is hastening contraction in entertainment markets.
"My basic idea is that the notion that smaller bets are safer is a myth," Elberse told BuzzFeed. "You reduce risk instead by making bigger bets because they have the highest average return."
The people making those bets, one could argue, are taking the military's Powell Doctrine and applying it to entertainment. The strategy named for General Colin Powell involves deciding on the force needed for a military objective, then automatically doubling or tripling it to deploy an overwhelming force rather than an adequate one. Studio heads, record label executives, and book publishers are essentially bringing that strategy to the business of entertainment.
For example, Elberse writes that in 2010, Warner Bros. released 22 films, spending about $1.5 billion in production costs. But that money wasn't spread around equally — Warner directed a third of it to its three biggest titles: Harry Potter and the Deathly Hallows: Part 1 ($250 million), Inception ($175 million), and Clash of the Titans ($125 million).
"Why would film or television executives choose to put themselves in a position where their company's overall performance — or even survival — rests on a few big product launches each year, and let spending on those products reach levels that make recovering costs appear almost impossible?" Elberse writes. "Especially in an industry in which audience demand is fickle and the failure rate is so high, would it not be more sensible in the long run to forgo these kinds of outsize investments and instead place a large number of small bets, closely guard costs and manage for margins?
"Quite the contrary … betting heavily on likely blockbusters and spending a lot less on the 'also rans' is the surest way to lasting success in show business."
Not exactly the message artists probably want to hear. David Byrne, co-founder of the band Talking Heads, thinks the internet is hastening a world dominated by blockbusters and the marginalization of independent or rookie content creators. "A culture of blockbusters is sad," he wrote in an editorial published Oct. 11, 2013, by The Guardian, the headline of which blared: "The Internet will suck all creative content out of the world."
Elberse's book tries to make the case that these "blockbuster" entertainment properties are simply the result of high-stakes risk management. Her theory seems to debunk the concept of the "long tail," a term popularized by Chris Anderson in an article for Wired magazine that he expanded in the book The Long Tail: Why the Future of Business Is Selling Less of More.
"When I first heard his hypothesis, it didn't jive with what I knew about the data and what I knew about how consumers are consuming entertainment goods," Elberse said. "His idea is that there'll be a long tail on the supply side, millions of products online not available in offline stores. No one disagrees with that. His main claim in the book, though, is consumers will migrate toward long-tail products, or niches. And that demand will shift to that new supply."
The reality is not that simple. In 2011, she writes, just 0.0001% of 8 million music tracks sold generated almost a sixth of that year's sales. She also points to recent numbers from Spotify.
"They put out some numbers recently, celebrating the fact that they've been around for five years now," she said. "What caught my eye is that they have 20 million tracks, and of those, about 4 million have never been played by listeners."
The industry, she concludes, is moving toward a winner-take-all world of more concentrated markets dominated by a smaller number of massive hit properties. Along those lines, Elberse's book includes a quote from Google chairman Eric Schmidt, who speculates that "it's probable the Internet will lead to larger blockbusters and more concentration of brands."
Elberse's model argues that in such a world, chasing blockbusters is the best way — to quote a blockbuster sequel hitting theaters next month — for anyone in the business of entertainment to ensure the odds are ever in your favor.