Amazon, Overstock Race To Bottom In Book Price War
The two e-commerce retailers are aggressively trying to undercut each others' book prices, which is great for consumers but not so much for authors.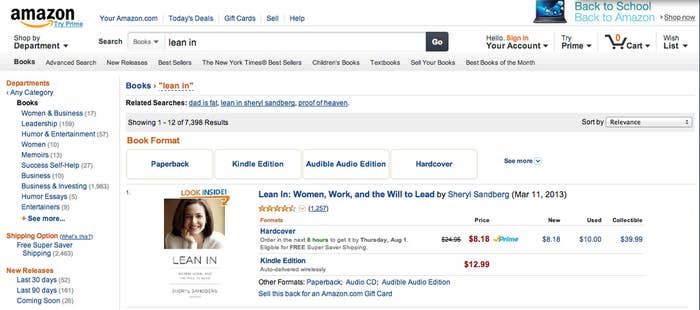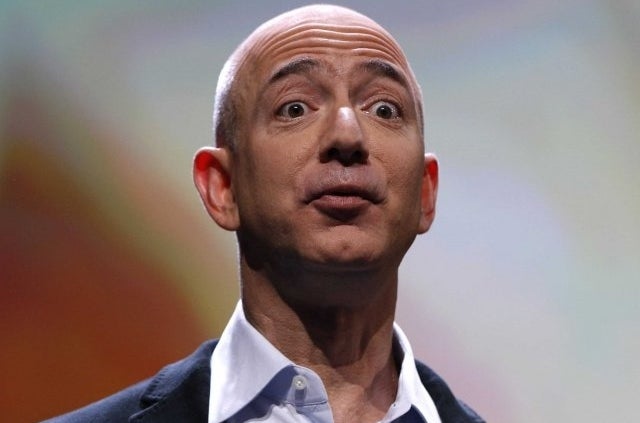 A book pricing war has erupted between e-commerce giants Amazon and Overstock, with authors caught in the crossfire.
Overstock late last week fired the first shot, aiming to undercut Amazon's book prices by 10% in an attempt to draw attention to its own overlooked inventory of more than 450,000 books. Amazon swiftly responded by taking a hatchet to its own inventory's pricing.
"Clearly, as Amazon tries to match our prices, the effect of our discounts will be felt much more dearly there than here, given the much higher volume of books Amazon sells," Overstock spokesman Judd Bagley said.
But Amazon Chief Executive Jeff Bezos is not known to be concerned with profits, and the race to the bottom has resulted in discounts so deep that many hardcover books sold on Amazon are now in the curious position of being cheaper than their Kindle counterparts. And while that's great for consumers, many authors are not at all happy with being forced to take the financial brunt hoisted upon them.
"Ridiculous pissing match/price war continues, as overstock lowers ('The Fault in our Stars') hardcover to $5.31. Your move, amazon," tweeted author John Green, author of The Fault in our Stars, on Tuesday. For the record, on Wednesday morning a hardcover version of Green's book was selling for $5.90.
Gillian Flynn's popular title Gone Girl started the week at both retailers with a price tag of $10.93, 56% off the list price of $25. The next day, Amazon dropped the price to $9.84, while Overstock took it even lower, to $8.86.
Even books by big-name executives aren't immune — both Amazon and Overstock are selling the hardcover version of Sheryl Sandberg's Lean In for $8.18, a discount of 67% off its list price.
What's even worse for authors is that the battle is only in its initial stages and is likely to get more intense as it continues. Speaking about Amazon, Overstock CEO Patrick Byrne told CNET on Monday, "If they go to 10 cents, I'll go to 9 cents."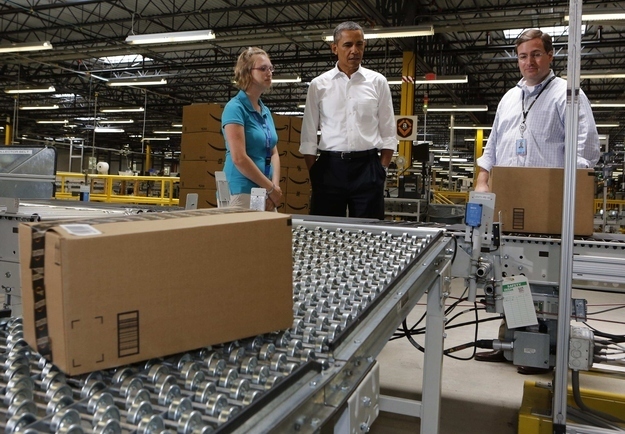 Amazon, given its dominant position and disinterest in profit, is bearing the brunt of criticism from the publishing industry over the price war. Prior to President Obama's visit to an Amazon warehouse in Chattanooga, Tenn, Tuesday, American Booksellers Association CEO Oren Teicher and several bookstore owners unloaded on the company.
"The news this weekend that Amazon is slashing prices far below cost on numerous book titles is further evidence that it will stop at nothing to garner market share at the expense of small businesses that cannot afford to sell inventory below their cost of acquisition," reads an open letter the group sent to President Obama on July 29. "In the end, monopolies are bad for consumers – and there are no examples in American history that prove otherwise."
Amazon declined to comment for this story, but a comment Bezos made to Charlie Rose in a 2010 interview sheds light on the company's pricing model and its larger business strategy — and by extension how Bezos feels about traditional book retailers.
"Our profitability is not our customers' problem. We're not going to make customers pay for any of our inefficiencies," Bezos told Rose, taking a swipe at traditional retailers whose higher-priced books pay for the "inefficiencies" that Amazon doesn't have.
It is that stance that has got industry observers already predicting that there is no way Overstock will win this war. Tim Spalding, founder of Library Thing, an online service to help people catalog their books, tweeted Tuesday about Overstock: "They could never keep it up. Amazon could sell books for a penny if they needed to. Overstock can't."
At which point @Zoe_MM replied: "Yeah, but they don't have to keep it up. Just have to make (the) point that their site is also worth checking."
According to Overstock's Bagley, people are indeed checking Overstock out. Calling the sharp discounting almost a better form of paid advertising, Bagley said the company has been happy with the amount of media attention it's garnered related to the promotion. Though he declined to provide specific numbers, he said the promotion has resulted in sales doubling on the books Overstock has discounted.
Price wars end. They always do. They only question now is how many casualties — in the form of lost revenue for authors, or closed independent retailers — will this one claim.