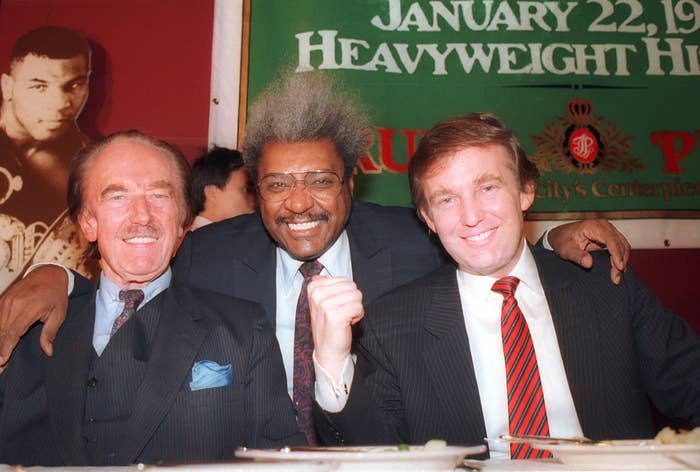 Republican presidential front-runner Donald Trump, casting his life as a struggle against naysayers, said on Monday a "small" loan of just a million dollars from his father got him started in the real estate business.
"My whole life really has been a 'no' and I fought through it," Trump told NBC's Matt Lauer. "It has not been easy for me, it has not been easy for me. And you know I started off in Brooklyn, my father gave me a small loan of a million dollars."
Trump said that the loan was small compared to what he's built with it, calling his Trump Organization one of the "great companies." The million-dollar loan, however, would not be the last time Fred Trump -- whom Donald refers to as "Daddy-O" or "Pops" -- provided financial assistance to his son. Donald Trump once accepted a several-million-dollar loan from his father in the 1990s, when crushing debts left his business in shambles.
In December 1990, a lawyer for Fred Trump walked into Trump Castle in Atlantic City and, according to reports at the time, deposited a check with the casino for $3.36 million in exchange for chips. Instead of using the chips to play in the casino, the lawyer left.
The result: an interest-free loan to Trump from "Daddy-O."
The same day that Fred Trump made his chip purchase, The Donald stunned the gaming world and his creditors by making a scheduled bond payment.
"The payment gave the younger Trump enough cash to make an $18.4 million payment due bondholders in the casino and surprised analysts who said it appeared Trump lacked enough money to make the payment," read the Associated Press account from the time.
The Division of Gaming Enforcement, under director John Sweeney, opened an investigation, which ultimately found the loan to be illegal. In the end, Trump got to keep the money but had to pay a $30,000 fine.
"Sweeney said Fred Trump also agreed to apply for a license as a financial source, which would make another such loan possible in June, when the next interest payment is due," a Philadelphia Inquirer story from the time read.
Fred Trump would make further payments to his son, and Donald Trump ultimately settled his debts.