How 12 Newspaper Front Pages Covered Richard Nixon's Resignation
40 years ago today.
On Aug. 8, 1974, 40 years ago, Richard Nixon announced his resignation from his office as president of the United States on national television, effective at noon the next day.
The resignation, the first for a U.S. president, was the culmination of nonstop damaging revelations related to Watergate, an approval rating of 24%, and nearly-zero support in Congress.
In a newly released, unedited video series from the Nixon Presidential Library and Museum, Nixon discussed why he resigned with ex-White House aide Frank Gannon.
"I knew that we could not survive," Nixon says. "However, when I got back to Washington, in my usual methodical way—people think it's methodical and I guess it is—I decided I should put down the pros and cons of what options I had."
12.
11.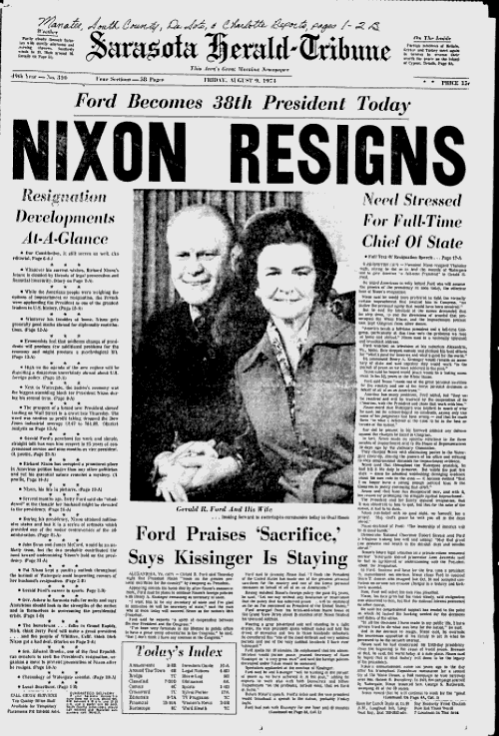 10.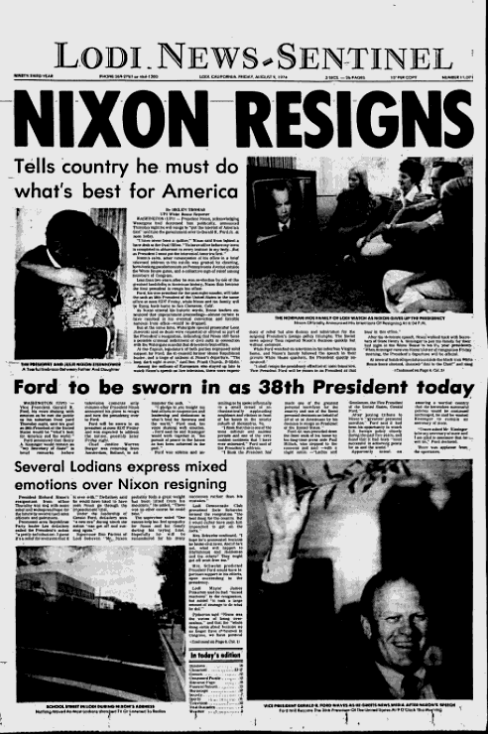 9.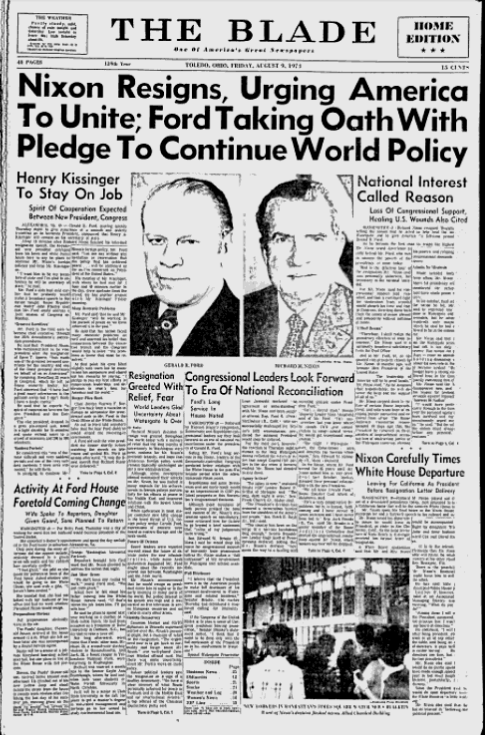 8.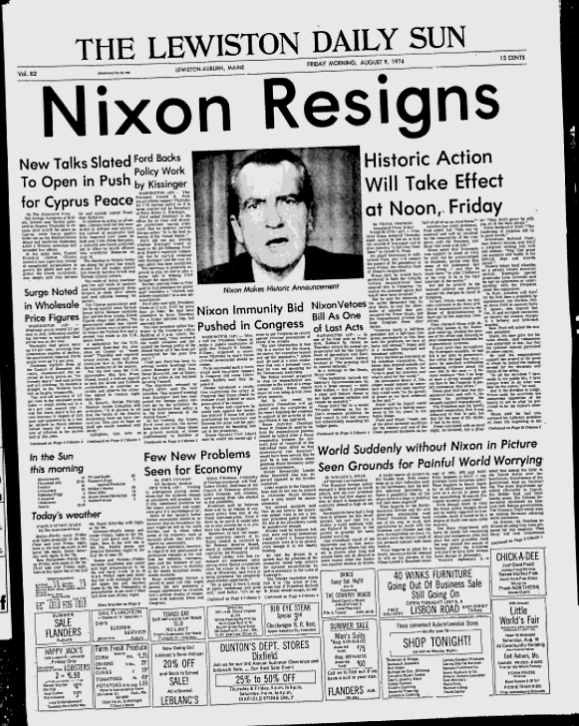 7.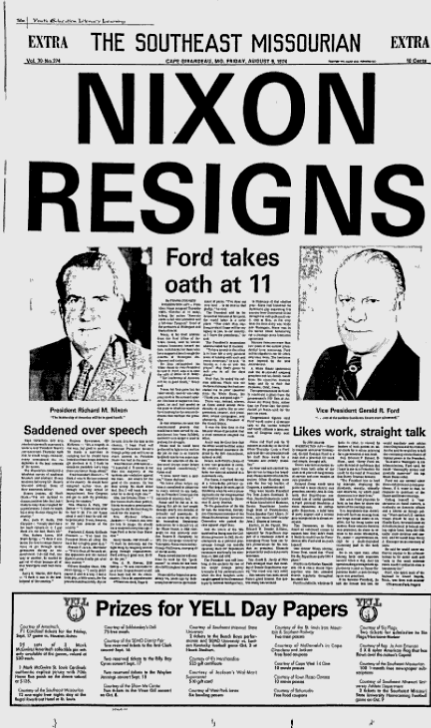 6.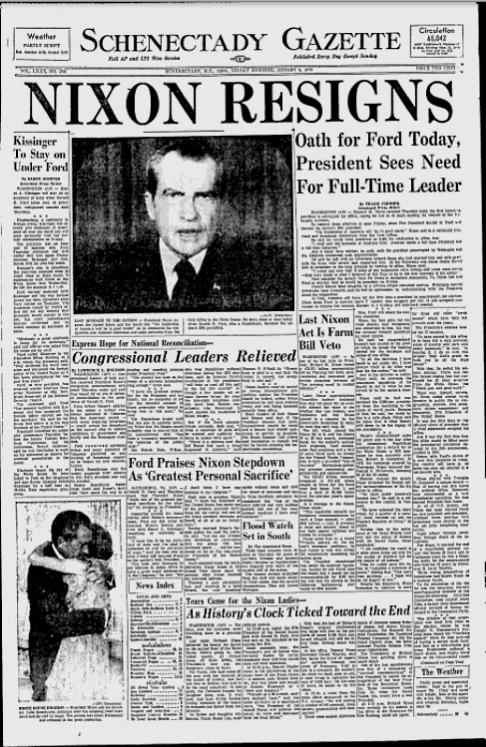 5.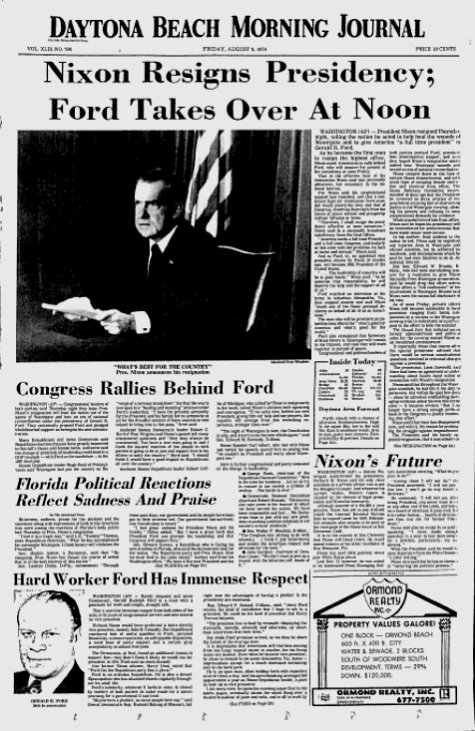 4.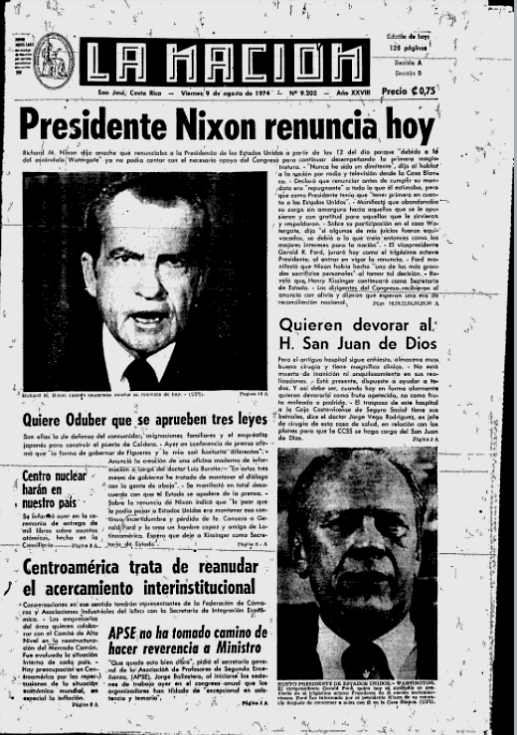 3.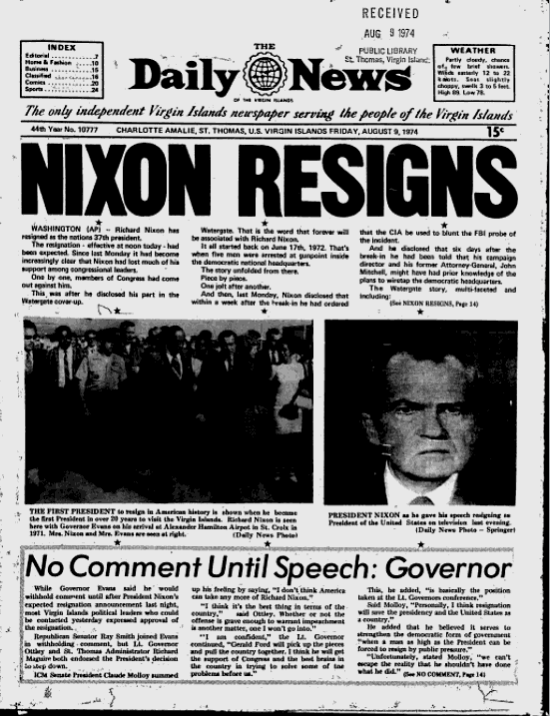 2.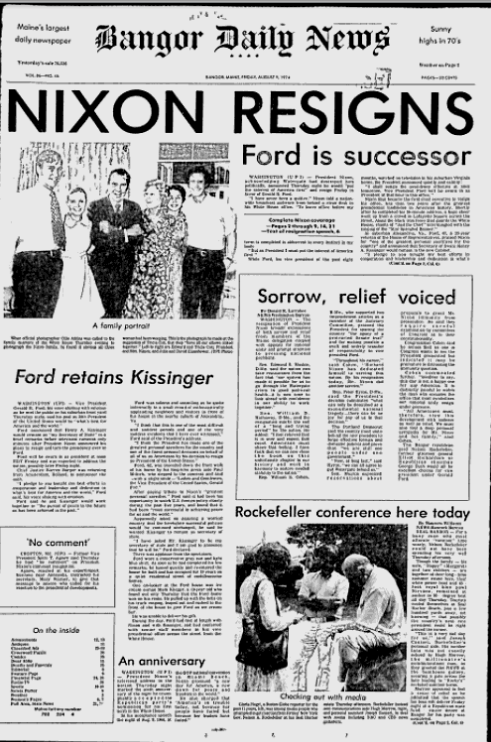 1.