With Bain Before He Was Against It
An Obama ally who blasted Romney's Bain tie today. But Reed hired a top official from the firm.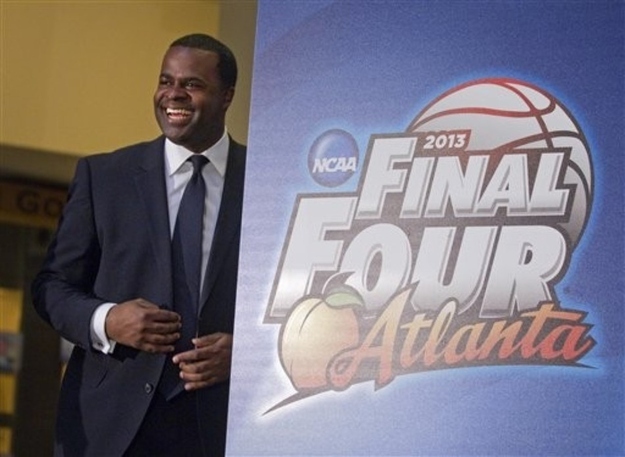 Atlanta Mayor Kasim Reed was among the Democrats taking the stage at a very political White House "insourcing" event today to attack Mitt Romney for his time in venture capital.
"If you look at what [Obama] has done versus Romney at Bain Capital, the president will win the argument," Reed said.
But a Republican source notes that Reed's antipathy to Bain appears to be newfound. The Atlanta Journal-Constitution reported of his 2009 transition:
Reed told The Atlanta Journal-Constitution that he has picked Peter T. Aman, an Atlanta partner in the international business consulting firm Bain & Company, to be his chief operating officer, his second-in-command to run Georgia's largest municipal government. Aman will be Reed's key adviser in setting policy and managing department budgets.