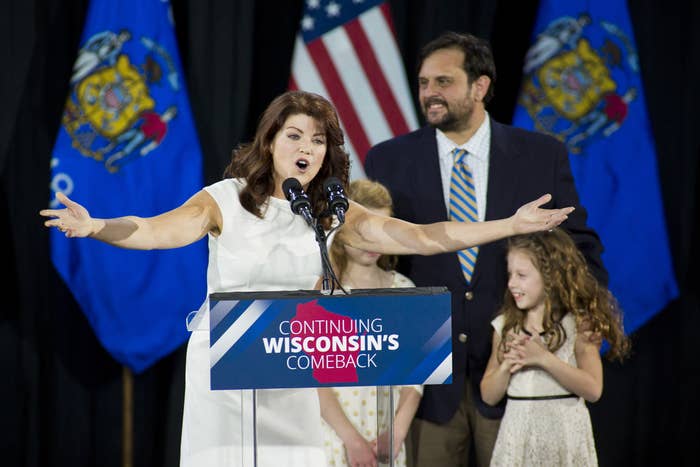 Wisconsin Lt. Governor Rebecca Kleefisch says many people will come forward during the campaign who are irritated at Hillary Clinton for ignoring women who said they were "victimized by her husband."
Kleefisch was asked on WTMJ last week if former President Bill Clinton was going to keep a "low profile" while in Madison, Wisconsin for a private fundraiser.
"As far as I know, and you know what," Kleefisch responded. "That's probably wise, and I get it. Because they want him to keep a lower profile, they want her to be the star and they want him kind of in the background as, just a part of the chorus. I get that mentality, but at the end of the day, when she is the nominee, this will become an issue.
"Because you've seen his past paramores come back into the media who want to talk about this, who want to make this a campaign issue because they feel that Hillary Clinton, by simply looking the other way, as she kind of publicly did — there was no public outrage there was no, even expression of frustration, I think that publicly a lot of women were looking for about his past indiscretions."
"I think that you are going to see a lot of people come forward with a lot of irritation about Hillary Clinton and how she has in the past ignored the cries of women who feel like they were victimized by her husband," Kleefisch concluded.