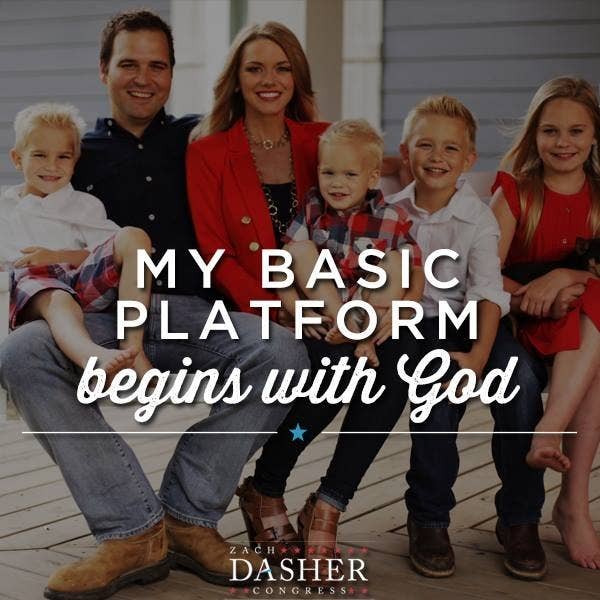 Zach Dasher is a Republican candidate for Congress in Louisiana's 5th Congressional district challenging incumbent Rep. Vance McAllister. Dasher also happens to be a cousin to the cast of Ducky Dynasty and the nephew of controversial Phil Robertson.
Robertson and his wife recently cut a radio ad for Dasher.
"He has been officially and thoroughly vetted by the Robertson clan," Robertson said of Dasher, who is the son of his sister.
Dasher's wife also keeps a very active blog, "The-Minivan-Tales," which is linked from her public Twitter account.
In one blog on the controversy surrounding Phil Robertson's suspension from A&E for anti-LGBT comments made to GQ, Dasher's wife, Jil, writes that she's seen people who have "come out of" addictions like homosexuality in her home. Dasher compares it to an addiction, akin to heroin and alcohol.
"I have had folks sit on my couch who have come out of all kinds of addictions; alcohol, heroin, homosexuality, etc and hear them talk of healing and how they were able, with the help of the Holy Spirit, to overcome a life that was destroying them. Who wouldn't want to be a part of that?"
Dasher has made his religion a central part of his platform telling Sean Hannity, "my platform begins with God."