Why Mike DeWine's Endorsement Means Little To Ohio Voters
It could influence the national conversation, but Ohio voters hold little love for their former Senator.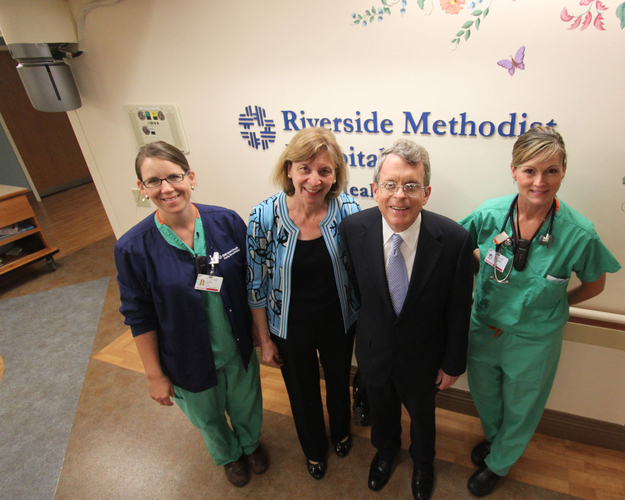 Mike DeWine has been a fixture of the state's Republican politics for three decades, serving as a State Senator, Lieutenant Governor, a member of the House of Representatives, a United States Senator, and now the State Attorney General. But what DeWine lacks in novelty, he has made up since 2006 in unpopularity.
In 2006 DeWine was labeled by Survey USA as the most vulnerable US Senator. His approval rating sat at just 34%, even lower than Rick Santorum.
DeWine would go on to lose his Senate seat in 2006, losing to Democratic Senator Sherrod Brown by over 13%.
Ohio voters largely panned DeWine during that race when he accused Brown of running "a scandal-ridden office" when he was Ohio Secretary of State from 1983-1991 and that noting that his office had been investigated three times for drug uses.
DeWine said one of Brown's employee got sick after eating a "marijuana-laced banana." No charges were filed in the case, it turned out be a brownie, and Brown never had any knowledge of the incident.
At one point during an MSNBC interview with Chris Matthews, Matthews called DeWine an embarrassment for bringing up the accusations.
In 2010 Republicans swept the Ohio state elections. DeWine was elected to be Ohio's Attorney General defeating Richard Cordray, but of all the major Statewide races, DeWine scored the lowest margin of victory of any of the candidates. The average margin of victory was 7%, DeWine won by 2%.
Ohio Republicans who spoke to BuzzFeed today said they DeWine is viewed as a lightweight among elected officials; his endorsement, per se, is not expected to move very many votes.
But his endorsement means much in the national political conversation, something that could feed back into Ohio. The move pokes a hole in Romney's invincibility, and swings another negative Romney news cycle. With an important primary coming up in neighboring Michigan, for Santorum it's just what the doctor ordered.