Why Did A Republican Senate Candidate's Controversial Website Disappear From The Internet Archive?
The archive of North Carolina candidate Dr. Greg Brannon's conspiracy website has disappeared. In the past, the Internet Archive has said they remove websites from their archive by request.
A Republican Senate candidate's controversial old website has disappeared from the "Wayback Machine," a service of the Internet Archive, raising questions about what happened to the cached version of the site.
Dr. Greg Brannon, who is running in a crowded primary to take on incumbent Democratic Senator Kay Hagan, once ran a website called "FoundersTruth.org." The website now excluded from the Wayback Machine.
In January, BuzzFeed reported that Brannon's old website, a site he ran as a Tea Party activist in the state, was full of conspiracy theories. The site contained blog posts such as "The op called the Aurora massacre," "Secret Police Murder and Cover-Up in the USA," "TSA Electric Shock Bracelets," "They Really Do Want To Implant Microchips Into Your Brain," Fluoride in water is 'patently unethical and criminal," and "False Flag."
This was the site's homepage on the "Wayback Machine."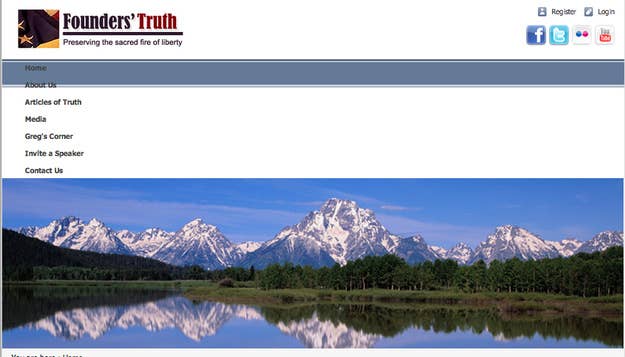 ..and here's one of the conspiracy theory blog posts:

What the Wayback Machine now says: "Sorry. This URL has been excluded from the Wayback Machine."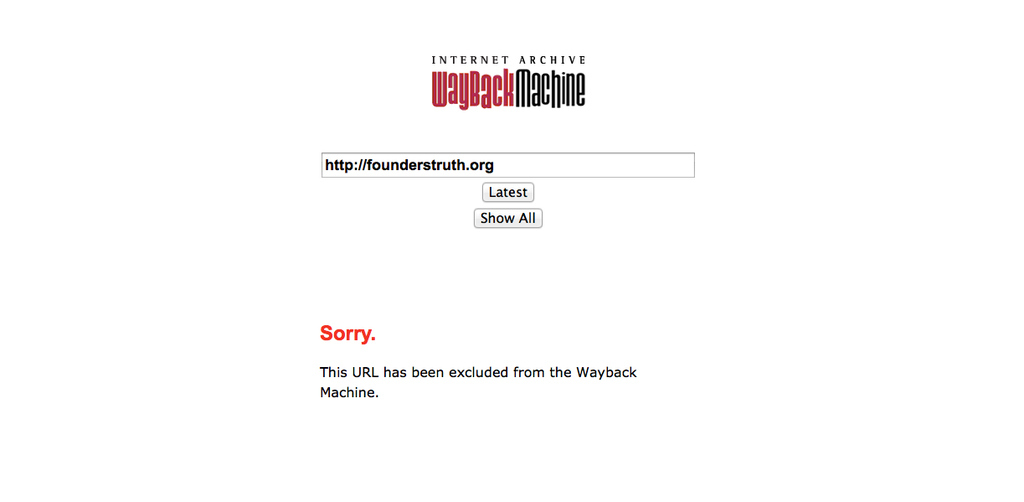 Over the past 10 days, BuzzFeed has contacted the Archive numerous times to ask if Brannon's campaign asked to have the site removed. Each time BuzzFeed was either told to send an email request (which was unreturned) or said we would be called back.
BuzzFeed spoke with Chris Butler of the Internet Archive Thursday during one call, who said website owners can ask to have their sites removed. He also told BuzzFeed that the Internet Archive doesn't reveal when people make such requests.
The Internet Archive's own policy states they will sometimes remove websites at an owner's request. A removal policy furthermore states seven reason sites are generally taken down.
Sometimes a web site owner will contact us directly and ask us to stop crawling or archiving a site, and we endeavor to comply with these requests. When you come accross(sic) a "blocked site error" message, that means that a siteowner has made such a request and it has been honored.

Currently there is no way to exclude only a portion of a site, or to exclude archiving a site for a particular time period only.

When a URL has been excluded at direct owner request from being archived, that exclusion is retroactive and permanent.