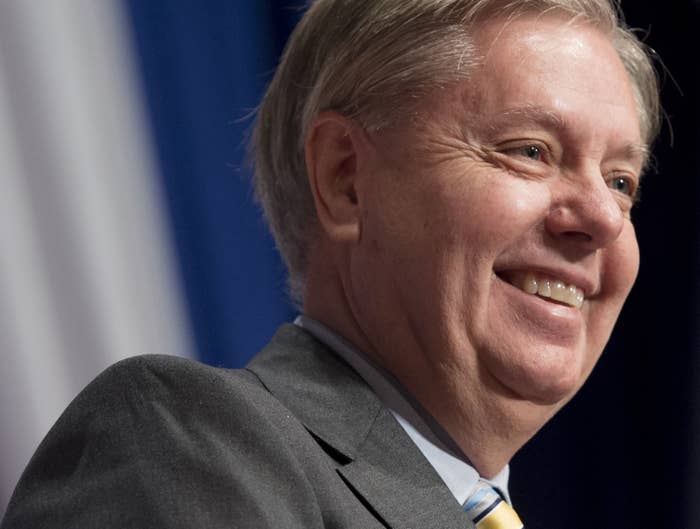 South Carolina Sen. Lindsey Graham said his presidential opponent Donald Trump is leading in the polls because nearly half of Republican primary voters hate Obama and think he is a Kenyan-born Muslim.
"Well there's about 40% of the Republican primary voter who believes that Obama was born in Kenya and is a Muslim," Graham said on Boston Herald Radio on Friday. "There's just a dislike for President Obama that is visceral. It's almost irrational."
"I could promise you this, he's not gonna win 270 electoral votes," Graham said, citing Trump's inability to grow the vote with the Hispanic community.
"I can promise you that Hillary Clinton will clean his clock," he added.
Take a listen: