White House Says It Will Respond To Petition To Have Justin Bieber Deported
The White House tells BuzzFeed it will respond to the online petition.
A "We the People" White House petition on deporting Justin Bieber recently passed 100,000 signatures. Petitions that surpass 100,000 signatures require an official White House response.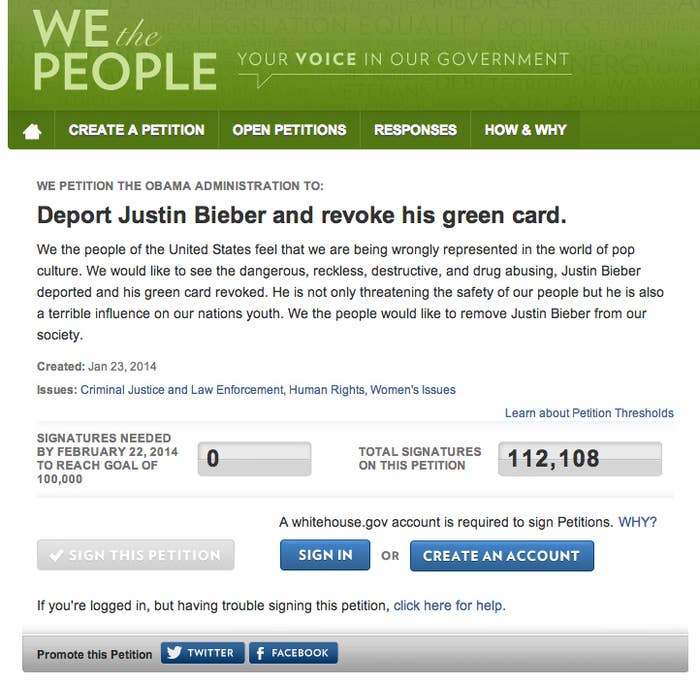 Justin Bieber was arrested last Thursday for drag racing and driving under the influence, which had some wondering if the Canadian pop star would be deported.
Petitions that have passed the 100,000 signature mark include one that asked the White House to build a Death Star and petitions of a more serious nature, like the one below asking Congress to change gun control laws.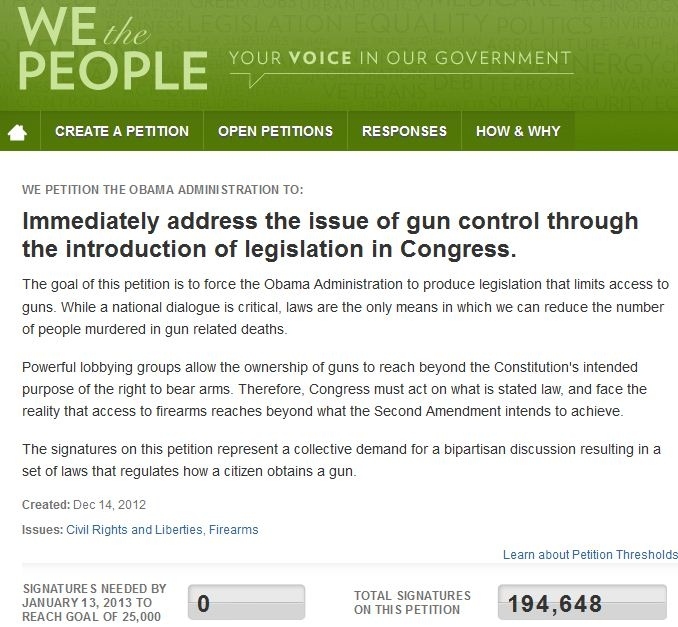 A White House spokesman tells BuzzFeed the White House will be responding to the Bieber petition, saying, "Every petition that crosses the threshold is reviewed by the appropriate staff and receives a response."