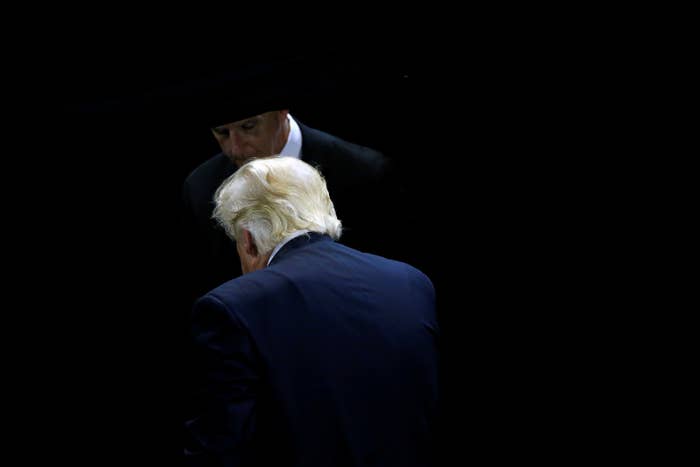 Republican leaders have widely rebuked Donald Trump for his attacks on the heritage of the federal judge hearing the case against Trump University.
In a little known anecdote, Trump once defended his sister, federal court judge Maryanne Barry Trump, when then New Hampshire Sen. Bob Smith questioned how his sister's personal opinion on abortion would factor into her decision making on the bench.
Trump unequivocally said it wouldn't matter because her job was to uphold the law.
"When my sister Maryanne Trump Barry, one of the brightest and most capable people on the federal bench, appeared before the Senate Judiciary Committee in a hearing on her elevation to a federal judgeship in the Third Circuit Court, Smith insisted on asking her views on abortion," Trump wrote in his book The America We Deserve.
"She patiently explained to the good senator that her personal views on the issue were meaningless; a federal judge's job is to uphold the law as it is written, not to interpret from the bench based on his or her personal views. Maybe if my sister had spoken more slowly."
Trump declared Smith was "inarticulate, unqualified, and, according to several members I know, about the dumbest guy in the U.S. Senate."
Trump has said U.S. District Judge Gonzalo Curiel, who is overseeing a civil fraud lawsuit against Trump University, has a conflict of interest in the case because of his "Mexican heritage" and membership in a Latino lawyers' association.