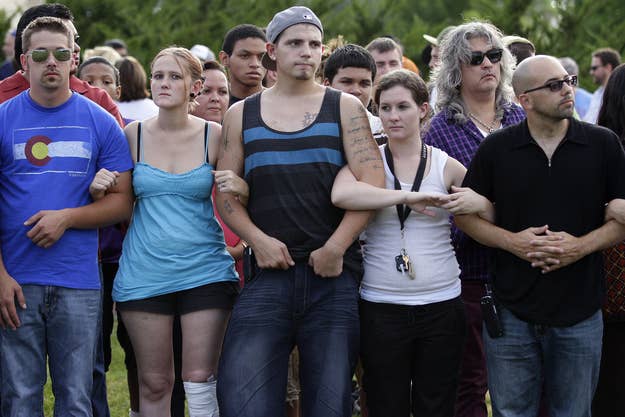 Less than a day after the tragic shooting in Sandy Hook, Connecticut that claimed the lives of 20 children and six adults, members of the Westboro Baptist Church are already announcing plans to protest during and after President Obama'a visit on Sunday. The hate group is best known for its protest of the funerals of U.S. service members.
"Westboro will picket Sandy Hook Elementary School to sing praise to God for the glory of his work in executing his judgment," Shirley Phelps-Roper, a member of the church, tweeted.
Another member of the church, Abigail Ruth Phelps tweeted "I will show this sign to President Obama tomorrow." Jael Holroyd also announced her intentions to protest.
Members of the website Reddit announced their intent to form a silent blockade to counter protest the church.
The White House announced on Saturday that President Obama would travel to Newtown, CT Sunday and meet with the families of the victims of the Sandy Hook Elementary school shootings along with first responders.
Update
The hacker group Anonymous targeted the Westboro Baptist Church website after members announced plans to protest in Sandy Hook. The group released all of the personal information of members of the church.