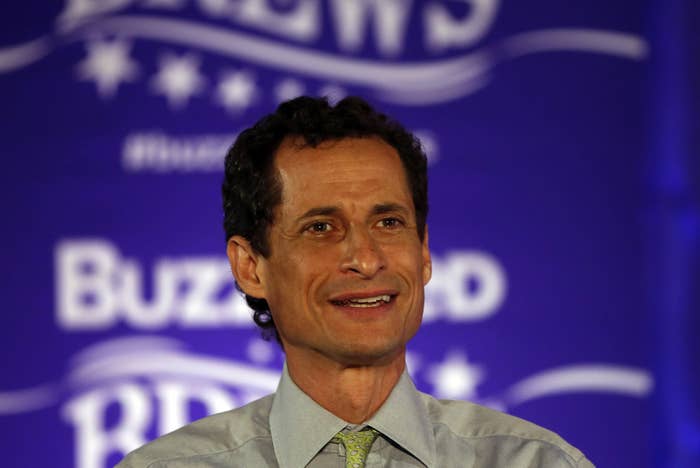 Anthony Weiner's new sexting scandal has lost him another gig.

On Wednesday, it was announced Weiner's recurring segment on the Fernand Amandi Radio Show on News Radio 610 WIOD Miami, known as "Weiner Wednesday" would be put on hiatus.
"I think it is clear Anthony Weiner has a problem beyond a normal peccadillo or vice; this is clearly is an issue that needs and requires psychological treatment and medical attention and professionalism," Armandi said.
"We will be putting the 'Weiner Wednesdays' segment on hiatus for the time being and hope that Anthony Weiner gets the help that he clearly needs, given this situation continues to happen," he added.
Weiner was recently placed on "indefinite leave" from NY1, where he was a regular contributor. The New York Daily News also announced it had dropped the former congressman as a columnist.

Weiner did not return a request for comment.