Weiner Sexting Partner Already Has A Porno Out
"He would always compliment me on my breasts, my ass."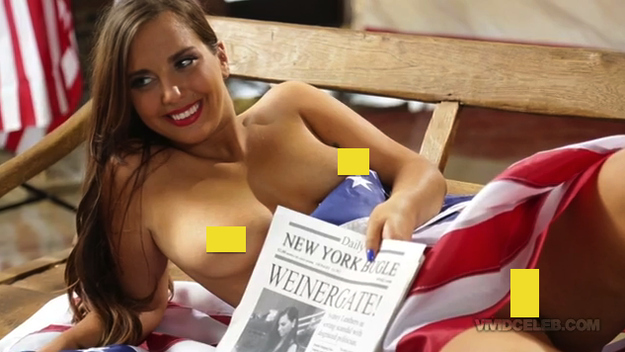 Less than two weeks after her messages were released to the world, Anthony Weiner's sexting partner Sydney Leathers already has a porn movie out. The film, titled "Weinergate," was produced by Vivid Entertainment which boasts itself as "the world leader in celeb sex tapes."
"I'm Sydney Leathers. Anthony Weiner and I had a 'sexting' relationship for several months, and that came out in the press, so here I am! We had phone sex several times a week while this was going on. We did send each other pictures. They were pretty much all nude," the teaser for her porno reads. "He would always compliment me on my breasts, my ass. He would tell me stuff about my feet, and how good I looked in heels. I responded back and basically told him anything I thought he wanted to hear. Here's my fully nude video. Check it out."
The 23-year-old progressive hooked up with talent management company GR Media the day after Weiner's latest scandal broke. GR Media represents various pseudo-celebrities such as Nik Richie of website The Dirty, which first broke the scandal, various members of the Real Housewives franchise, Tan Mom, and Joseph Gannascoli, better known as "Vito" from The Sopranos.
The NSFW porn trailer, for those interested, can be viewed here.