43% Of Americans Believe In Santa Claus And 7 Other Things Americans Think About The Holidays
Public Policy Polling's annual holiday poll comes out tomorrow. An exclusive first-look given to BuzzFeed shows Americans are pretty divided over Santa's race, 40% of Americans said they believe in Santa Claus, many Americans believe the "War on Christmas" is real, and more people think Santa is a Democrat than a Republican.
1.
Americans are pretty evenly divided over whether it is a "fact" that Santa is white. Only 2% of African-Americans believe Santa is white, according to PPP.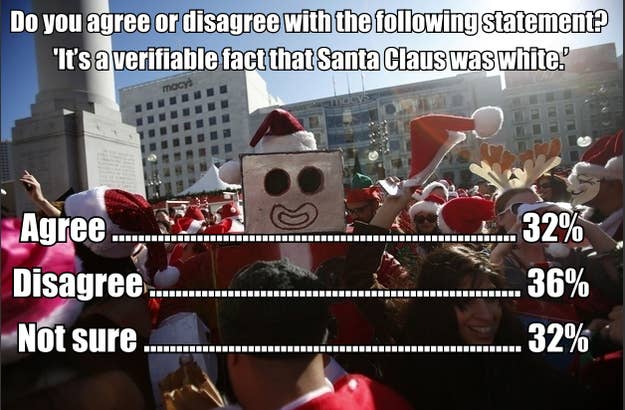 2.
More than 40% of Americans told PPP that they believe in Santa Claus.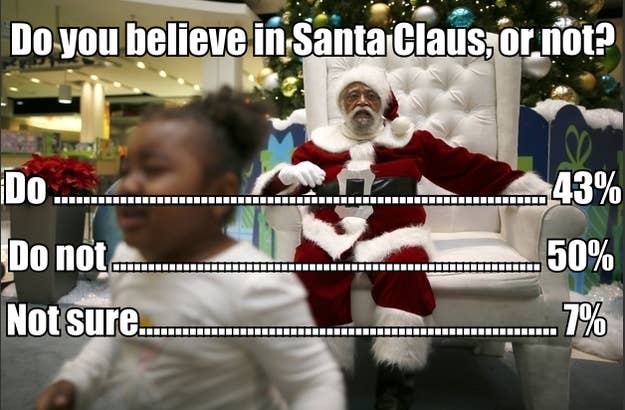 3.
More Americans thinks Santa Claus is a Democrat than Republican, but most aren't sure.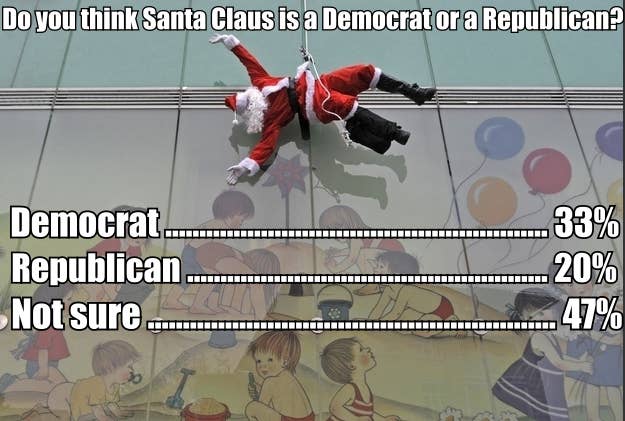 4.
Most Americans do not believe there is a "War on Christmas."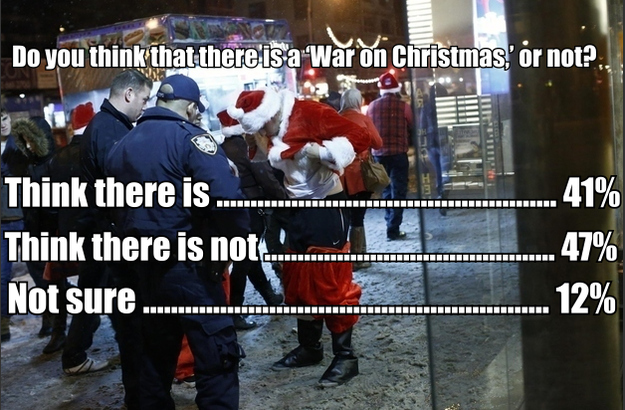 5.
More Americans think Barack Obama would protect the United States in the fictional "War on Christmas" than Sarah Palin.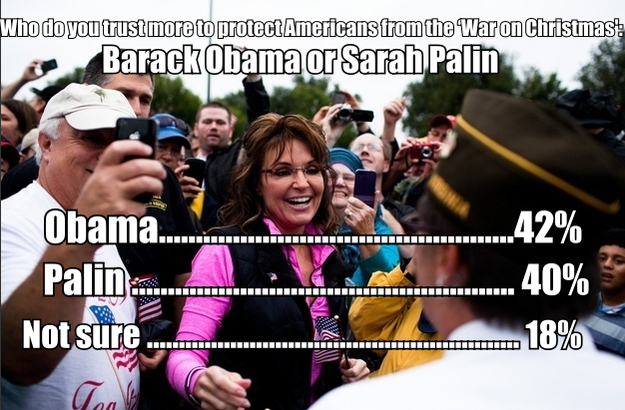 6.
Most Americans don't care if someone says "Happy Holidays" to them.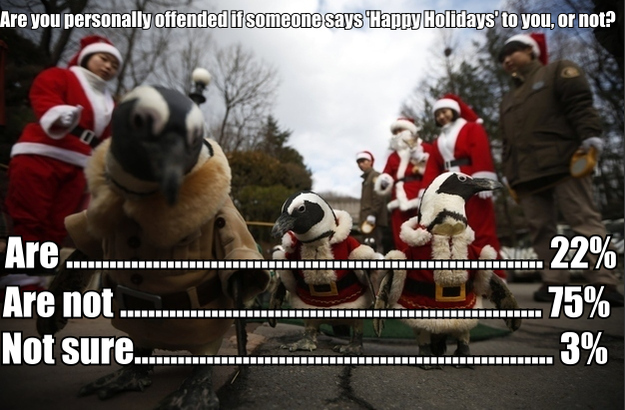 7.
But they still prefer "Merry Christmas."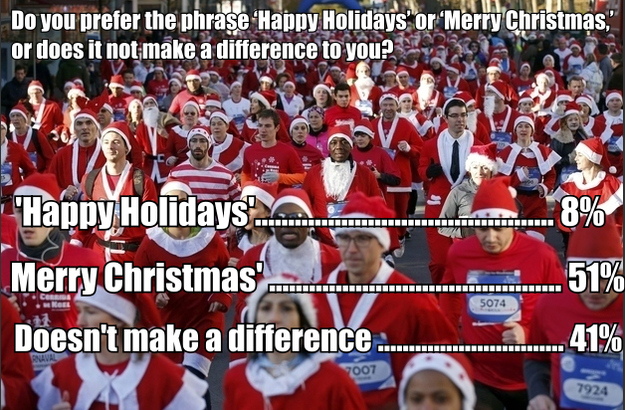 8.
Most people think they are on the nice list, but there is a gender difference: 80% of women think they are, but only 65% of men say the same.