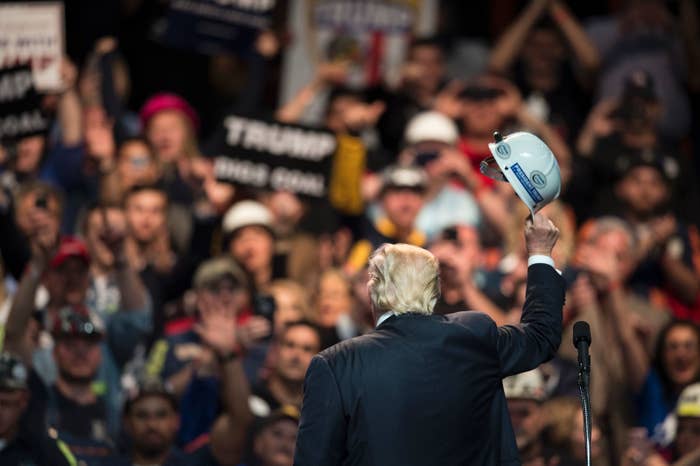 A pair of America-themed Donald Trump web ads running on Politico declaring that "a working American is a winning America" feature a Dutch model dressed as a miner. The photo was taken by a Dutch stock photographer.

The photo, which can be seen on Shutterstock, is from Ysbrand Cosijn, a photographer based in Haarlem, Netherlands.

The model in the picture, Jan Jonkhout, is also Dutch. The model can be seen on his page dressed as a medieval knight in armor and plain knight clothes, a beachcomber, Scrooge, a hipster, a country western guitarist, a homeless man, and a man hiking.
Here are the ads: