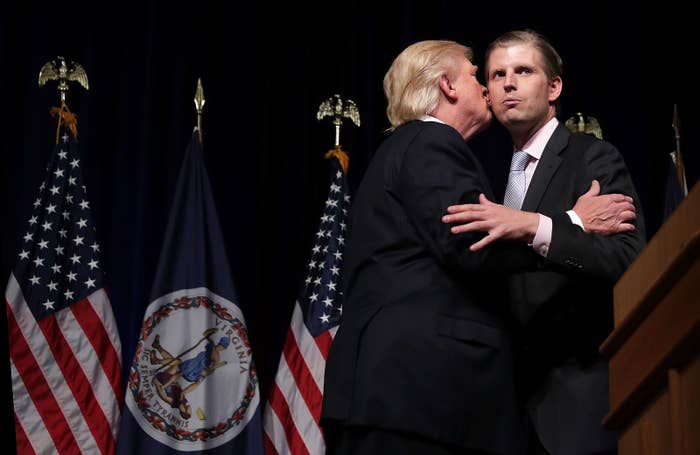 Donald Trump's sons, Eric and Donald Jr., are attacking Hillary Clinton for holding high-priced fundraisers out in the Hamptons, even though their father has attended two fundraisers of his own in the affluent Long Island summer getaway.

"The president of Mexico invites both her and my father down to Mexico, she declines the request," Eric Trump said on Kilmeade and Friends on Tuesday. "Where was she? She was fundraising in the Hamptons. She's fundraising $100,000 per person to come to dinner. I mean, that's everything that's wrong with our government."
Jets owner Woody Johnson threw a fundraiser for Trump last month in the Hamptons, with tickets going for $10,000 and $25,000, according to the New York Post. A month earlier, Trump held an event at the home of investor Wilbur Ross with tickets going for $25,000, with $100,000 price to join the host committee, again per the Post.

During a discussion on energy and Clinton's health on the Mike Gallagher Show, Donald Trump Jr. suggest Clinton was being hidden and only do fundraising events for the establishment elite.
"He's got the plane heading down to Mexico while she's resting and collecting checks in the Hamptons," Gallagher said to Trump.
"It's disgusting, but it's a double standard that they've lived by their entire lives. If he did the things that she did he'd in jail for thirty years," replied Trump Jr.