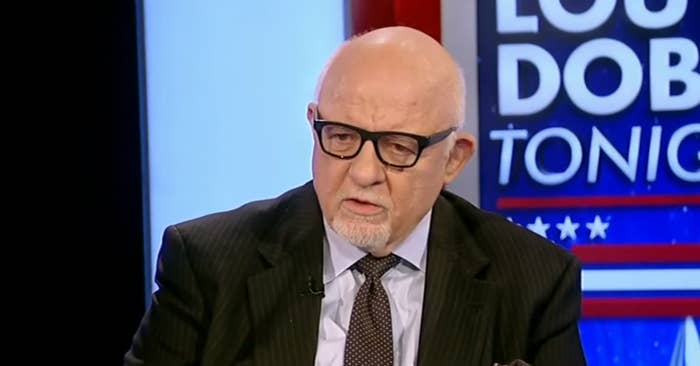 Ed Rollins, a co-chairman of a super PAC backing Donald Trump, said this week that Trump does not personally have the resources to fund his campaign.
"The Trump campaign at this point is playing catch up," Rollins said this week on Kilmeade and Friends when asked how they planned to respond to attacks on Trump. "Both his campaign — the dilemma was you talk about self-funding his campaign. Now he certainly doesn't have the resources or, says he doesn't have the resources to self-fund the rest of the way. So, it's a scramble to get the money and get resources together."
"We'll get — it's just right at this particular time we're not prepared to counterattack."
One of the dilemmas that Trump now faces is how to support the infrastructure for a general election presidential campaign — something that requires massive amounts of fundraising in a quick manner. During the primary, Trump repeatedly loaned himself millions of dollars (in addition to taking in some small donations online), and boasted that he was the only candidate not beholden to big donors and special interests. Since becoming the presumptive nominee, he's reversed his fundraising stance while a number of super PACs have been set up to support his candidacy.