Trump Says Tom Brady Is Responsible For His High Poll Numbers In Massachusetts
"The Tom Brady effect."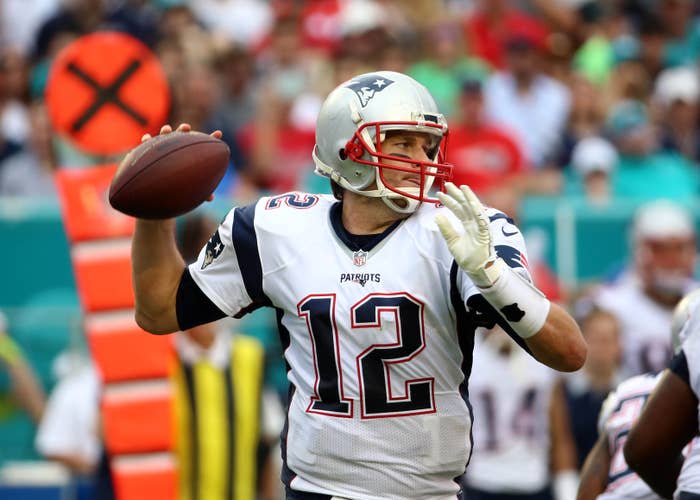 Donald Trump says Patriots quarterback Tom Brady is responsible for him having high poll numbers in Massachusetts.
"I'm friend of Tom Brady, very good friend and he was so nice to me," Trump said on Iowa's KXEL's On Press Row this week. "'Cause he said, you saw what he said a couple weeks ago. He called, he said Trump is the greatest winner, when you get that, and then all of sudden in Massachusetts, I saw that cause Tom is New England, Massachusetts, and all of sudden in Massachusetts we got poll numbers that were 52%."
"I said, that's the Tom Brady effect," he continued. "When he says great things about you in Massachusetts you know, that's pretty much about as good as you can get. He's an amazing guy, great athlete, great quarterback. It will be interesting to see the playoffs now."
Brady in mid-December declined to weigh in on Trump's politics but called him "a good friend of mine" and "I support all my friends."
An October poll showed Trump at 48% in Massachusetts.
Brady was spotted with a Trump hat in his locker in September of last year.