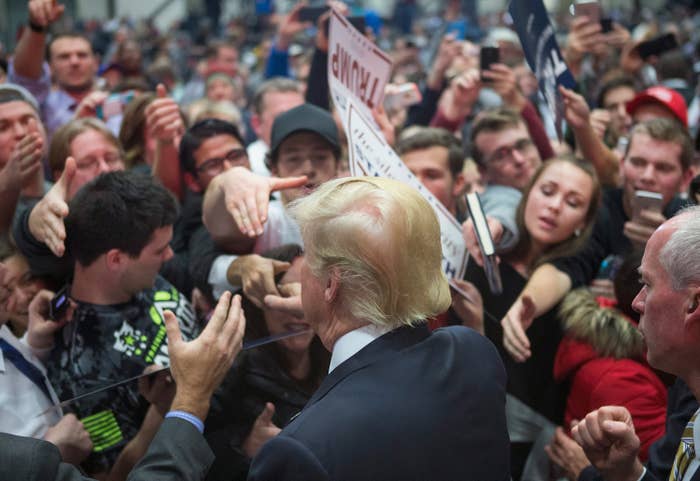 Donald Trump said Monday that he plans to see the new film depicting the Sept. 11, 2012 terror attacks on the diplomatic compound in Benghazi, Libya.
"I would say so," said The Donald when asked on the Howie Carr Show if he had plans to see 13 Hours: The Secret Soldiers of Benghazi . "Somebody said it's actually a fair depiction which is interesting, but I would say I'd like to, if I find the time."
"I've spent so much time campaigning, I don't have a lot of time to do things that I used to do," continued Trump. "But, you know, we're gonna make the country great again."
The movie opens in ten days.