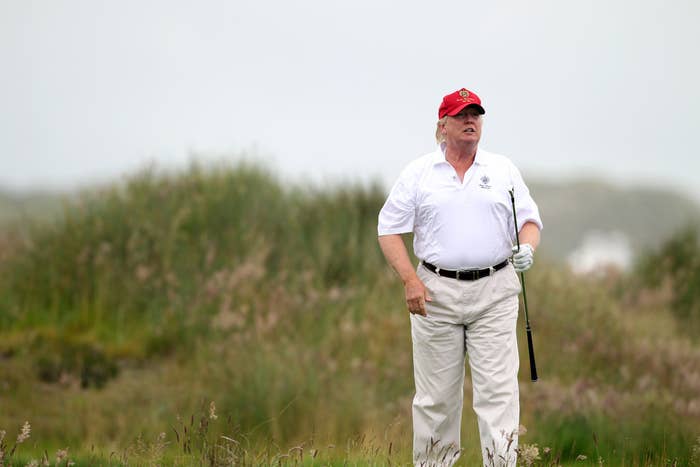 Donald Trump this week expressed mild regret for the comments he made about women to Howard Stern throughout the '90s and 2000s, telling the Washington Post on Wednesday, "I wouldn't have gone on the show because that is the easier way of doing it."
Back in 2005, during a greatest hits show, Stern confronted Trump about some of the comments he had made on the program over the years. Trump responded by cracking a joke about the women's liberation movement.
"What do you think of the women's liberation movement," said Trump, to laughs from the hosts. "Do you think they're gonna embrace me, will they say, 'he's a wonderful person?'"
Earlier in the interview, Trump said the women he discussed on the show no longer speak to him anymore.
"They don't speak to me anymore, but it's okay, I don't care," said Trump. "There's billions and billions of people, so if you lose a couple of friends, it doesn't really mean anything."
Throughout the interview, Stern played clips of some of Trump's statements on the show and expressed shock that Trump was willing to rank and rate women on the program.
"Here you are, prominent guy, you're friends with all the big Hollywood people, and I turn to you and I said, 'I want you to evaluate women.' And you did it," said Stern.