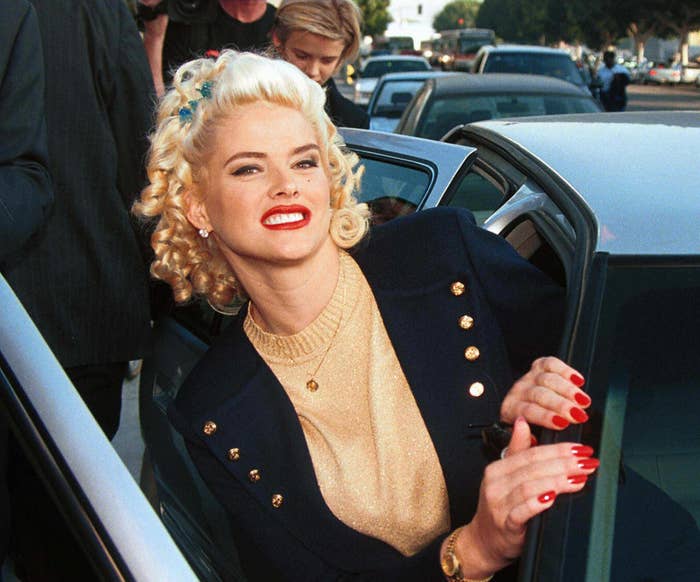 Days after the sudden death of model and reality television star Anna Nicole Smith in February 2007, Donald Trump shared his thoughts about her in an appearance on the Howard Stern Show.
Trump's assessment of Smith: She was beautiful until she opened her mouth.
"When she came to New York, I saw Anna Nicole Smith the first day or week that she was in New York," Trump said. "She was six feet tall, she had the best body, she had the best face. She had the best hair I've ever seen. Hair is my thing. I'm really into hair, ok? And she had the most beautiful — she had the best hair, but she had the best face and the best body. You said the best face, she had the best body."
"Now, when she opened her mouth, it was different," said Trump bluntly. "Let's face it."
"It ruined it," interjected Stern.
"When she opened her mouth, because I said to her, 'what did you do?' She said, 'I worked at Kentucky Fried Chicken.'"
Trump said he believed Smith underwent surgery to lose weight, adding that she had "definite problems."
Trump often made degrading comments about famous women when he appeared on Stern's show, several of them appearing this month in an attack ad by an anti-Trump super PAC. He has given various explanations for his crude comments, including that they were part of "show business" and that he was just joking.