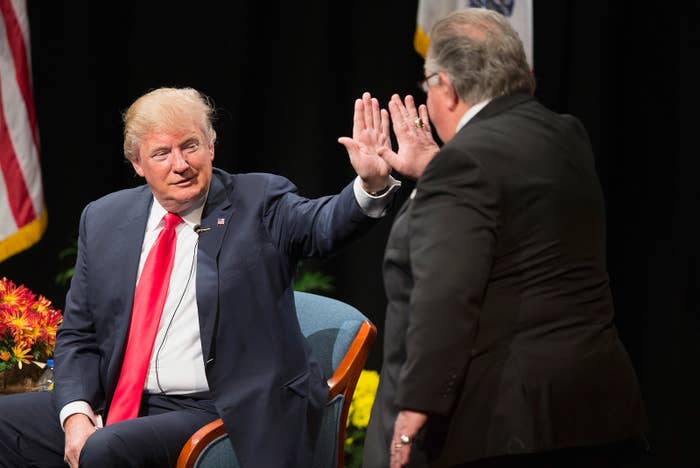 Sam Clovis, Donald Trump's national policy adviser and campaign co-chair, said Monday before the debate that voters don't care about policy specifics and would be "bored to tears" by them.

"Our approach has been to provide outlook and constructs for policy because if we go into the specific details, we just get murdered in the press. What we're dealing with [is] we're chasing minutia around," Clovis said on the Alan Colmes Show on Fox News' radio network.

Clovis, who said he wants to discuss substantive issues, says only political insiders wanted to discuss specificity in policy ideas.
"I think people like you and me demand specificity," he said. "I think that the average voter in America could frankly care less about the fourth decimal place understanding of what a tax rate is going to mean or not mean in a particular case. I think this is one of the things that we get trapped into is because we have this notion about what politics is about. We have a notion about what goes on the Beltway or in New York City or wherever."
Clovis said the presidential debate getting into specifics would put voters to sleep.
"I think the American people, the American voter, will be bored to tears if that is in fact the way this thing goes," he said. "That's not what they're looking for. They're not, and we outta know better by now. I mean, we're only six weeks away from the election. We outta know the sentiment of people in this country, and I really get the sense that a lot of people don't. A lot of people in our business don't get it, and they still don't get it."