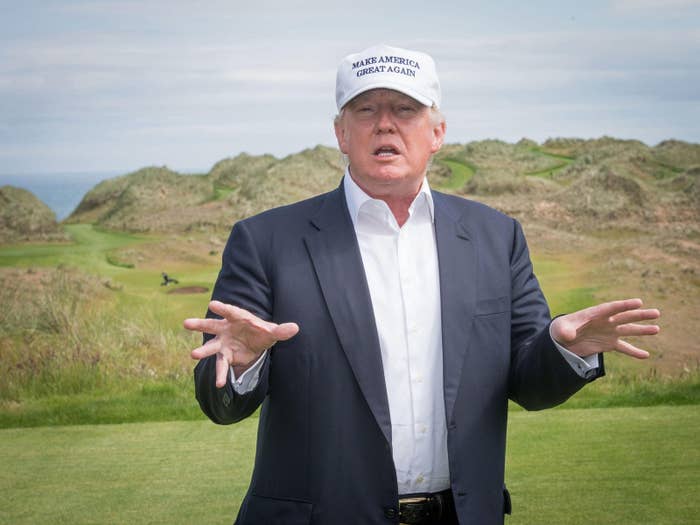 Donald Trump says the reported meeting between Attorney General Loretta Lynch and former President Bill Clinton amid an FBI probe into Hillary Clinton's private email server is "terrible" and shows a lack of judgment.
Lynch described the meeting with Clinton at an airport in Phoenix as "primarily social", but the meeting of the former president with the head of the Justice Department while his wife is under investigation has raised eyebrows.

"It is an amazing thing," Trump said on Thursday morning on the Mike Gallagher Show. "I heard about it last night. They actually went on to the plane as I understand it. That's terrible. And it was really a sneak. It was really something that they didn't want to publicized as I understand it. Wow, I just think it's so terrible, I think it's so horrible."
"I think it's the biggest story – one of the big stories of this week of this month, of this year," continued Trump. "You know, I've been talking about the rigged system, how it's rigged. This is terrible and nobody can understand why nothing's happened. You see a thing like this and, even in terms of judgment, how bad of judgment is it for him or for her to do this? Who would do this?"
"It's a massive story now," said Trump. "It's all over the place. Even the liberal media's making it a big story – which is shocking to me – because it's so out of bounds. Wow, that's an amazing thing."