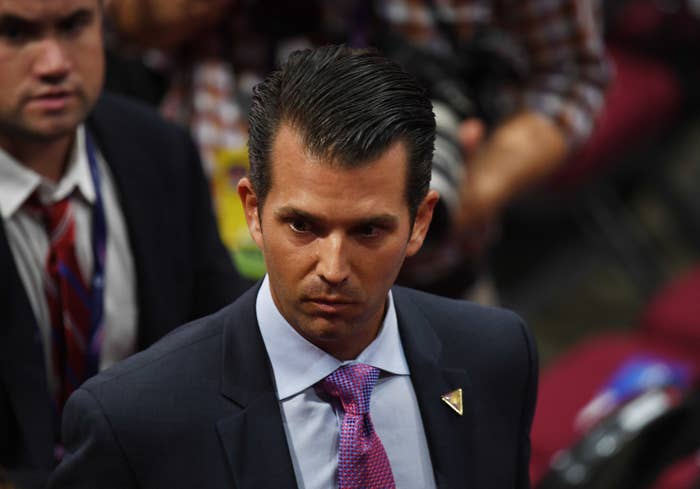 Donald Trump Jr. says questions about Hillary Clinton's health are fair game.

"Of course it is, this is a person that has a track record of not taking that phone call at 3 o'clock in the morning," Trump Jr. said on the Mike Gallagher Show on Tuesday. "You need someone who is gonna be able to do this. I mean, listen, if there's one thing no one is gonna ever say, it's that my father doesn't have the energy to do this job."
"I think of course it's fair game. This is a person that's got to lead the free world. There's a reason they hide her. There's a reason they don't let her speak to people," he added. "It's because she's not very likable."
Trump Jr. said Clinton was only able to speak to "establishment elite," and said he believed Clinton was being hidden from the American people.
"I don't think you've ever seen a presidential candidate that's been as hidden from the people who are supposed to be her would-be constituents then Hillary Clinton and you got to question why that is."