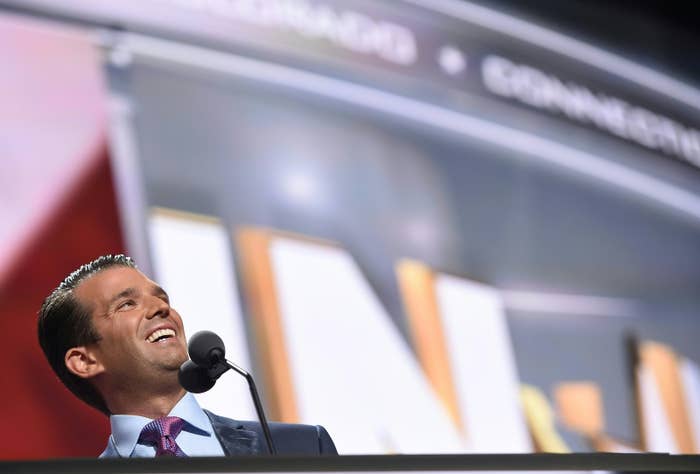 Donald Trump Jr. said on Thursday that the media has built up Democratic nominee Hillary Clinton, and that if Republicans acted the way Clinton has, the media would be "warming up the gas chamber" for them.
"The media has been her number one surrogate in this," the younger Trump told radio host Chris Stigall on 1210 WPHT radio in Philadelphia. "Without the media, this wouldn't even be a contest, but the media has built her up. They've let her slide on every indiscrepancy, on every lie, on every DNC game trying to get Bernie Sanders out of this thing.
"If Republicans were doing that, they'd be warming up the gas chamber right now."

He added, "It's a very different system, there's nothing fair about it."
Earlier, Trump Jr. said the media and the American left were trying to spin things so the debate moderators weren't fair to his father.