Trump: It Would Be Interesting To Ask Bill Clinton The Difference Between Him And Cosby
Trump added that he respects women and that he would protect them.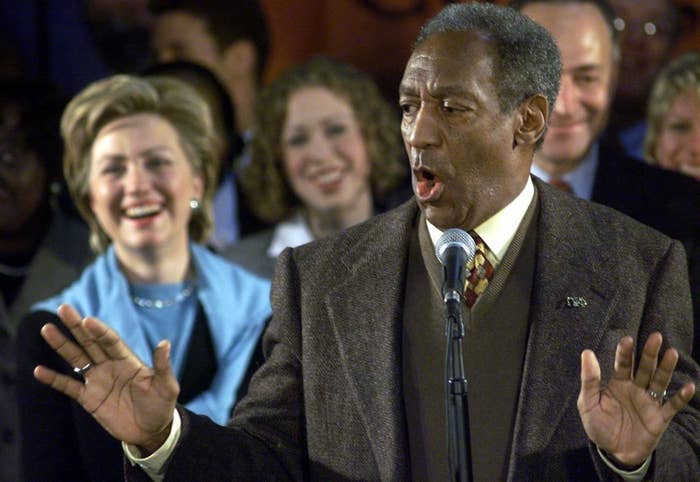 Donald Trump says it would be "very interesting" to ask Bill Clinton how he was different from Bill Cosby.
Asked on the Howie Carr Show on Monday if there is a difference between Clinton and Cosby, Trump said, "Well, the Cosby thing is a weird deal and he's got himself some big problems, and you almost have to ask Bill Clinton that question. It would be a very interesting question to some day ask him. Certainly he has a lot of strong charges against him and it's pretty bad stuff. And it only got brought up because she said I have sexist tendencies. And I respect women so much and I'll protect women and I'll protect them and I'll protect the whole country."
Criminal charges were filed against the comedian last week for the first time over an alleged 2004 sexual assault. Cosby has been accused of sexual assault by more than 40 women over the years.
Carr also compared two past headlines about Trump's and Clinton's sex lives.
"I remember a headline in one of the New York tabs, I forget which one, saying about one of your girlfriends, maybe one of your wives, 'best lover I had,' that's the headline I remember about you. The headline I remember about him in the New York tabs is, 'you better put some ice on it.'"
"Oh wow. That's amazing," Trump said.