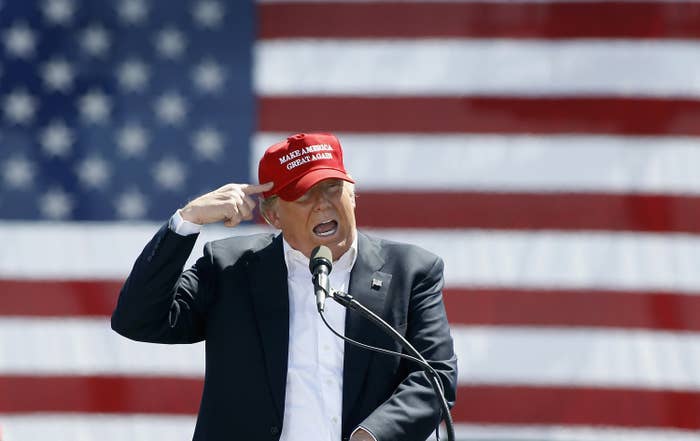 Donald Trump's degrading comments toward women on the Howard Stern Show have been well-documented, even appearing in an anti-Trump super PAC attack ad.
In a previously unreported remark, Trump offered up a particularly suggestive physical description of actor Eva Longoria.
"She's really cute, I have to tell you, she's really bouncy, really cute," Trump told Stern in 2005. "She's about 5-foot-1. Do you like girls that are 5-foot-1? They come up to you know where."
Trump then turned to a particularly renowned obsession of his: women's skin.
"She's got beautiful skin," he added. "You have to get started, you have to like short girls. She's very, very short. You know, she goes out with a basketball player, which is interesting but she's very short."