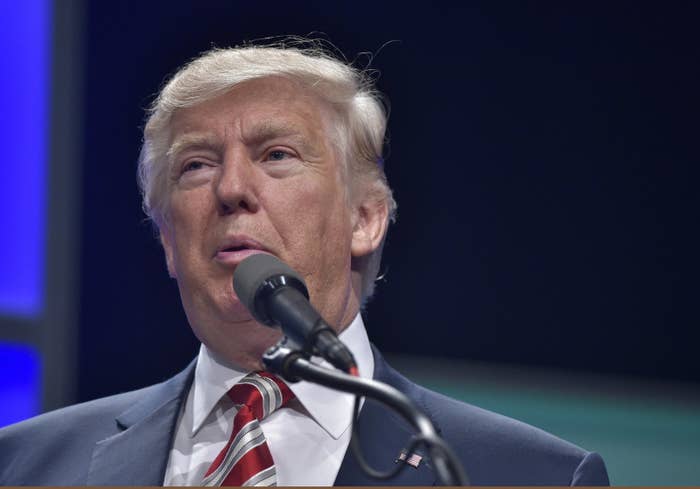 Donald Trump has, in recent weeks, called Hillary Clinton a "bigot" who only sees black people as votes, and blamed Democrats and their policies for harming the black community.
Five years ago, however, he told Sean Hannity during a radio interview that Bill and Hillary Clinton had done "so much" for the black community.
Trump made the comments in the 2011 interview when discussing those who have called him a racist, drawing a comparison to Bill Clinton being called a racist in the 2008 primary.
"If you remember back, they were calling that of Bill Clinton," Trump said, "and I was with Bill Clinton, and I have never seen him so angry. He's actually a member of one of my clubs and plays at one of my clubs."

"He was so upset and angry," continued Trump. "He has his office in Harlem. Whether you like them, or don't like them, they have done so much for the African Americans and they called them racists. And I've never seen him so angry about anything."

BuzzFeed News flagged the interview from an archive of Trump's Twitter feed. Media Matters for America, which archives old episodes of Hannity's radio show, provided BuzzFeed News with the audio.
In August, Trump said, "Hillary Clinton is a bigot who sees people of color only as votes." At recent rallies, Trump has told minority voters they have nothing to lose by voting for him.
"You're living in poverty, your schools are no good, you have no jobs, 58% of your youth is unemployed — what the hell do you have to lose," Trump said in late August.