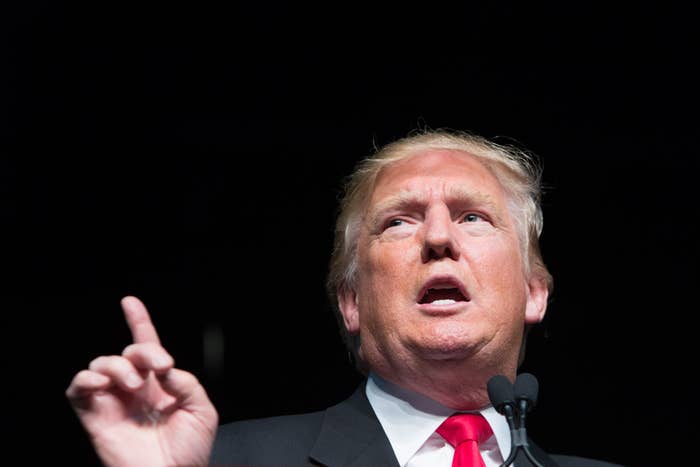 Donald Trump, asked in 2002 about President George W. Bush's performance on the economy, said he thought Bush was doing a "pretty good job," but not as well as under a Democratic administration.
On a July 2002 edition of Your World with Neil Cauvto, Trump was asked if "it hurt, though, that here [Bush} was branded the first MBA president, businessman in the White House. Perversely, does that hurt?"
"It's a little surprising because it does say that we do not do quite as well under the Republicans and we should be doing better than the Republican in theory than the Democrats," Trump said.
"But I think he is doing a very good job, and I think he will continue to do a very good job. He is going to end up being a very good president," added Trump.
Trump would go on to make similar comments two years later, in an interview with CNN's Wolf Blizter.
"In many cases, I probably identify more as Democrat," Trump said in 2004. "It just seems that the economy does better under the Democrats than the Republicans. Now, it shouldn't be that way. But if you go back, I mean it just seems that the economy does better under the Democrats. ...But certainly we had some very good economies under Democrats, as well as Republicans. But we've had some pretty bad disaster under the Republicans."