Trump In 2000: Personal Views On Abortion Should Not Be A Test For Federal Bench
Trump took a U.S. senator to task for asking his pro-choice sister, then a federal court nominee, about her views on abortion.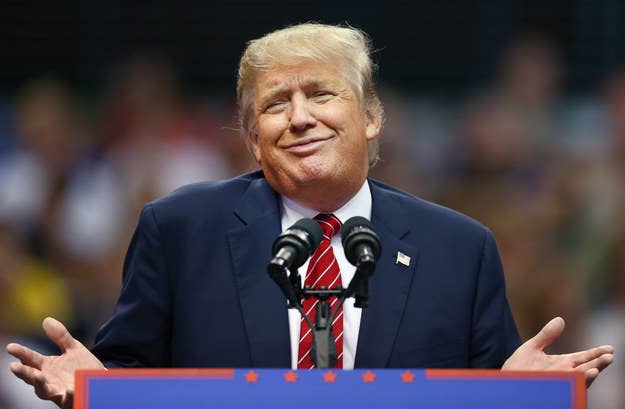 In his 2000 campaign book The America We Deserve, Donald Trump, who currently identifies as pro-life but at the time said he was pro-choice, chastised a U.S. senator for asking his pro-choice sister, a federal court nominee, her position on abortion.
"When my sister Maryanne Barry Trump, one of the brightest and most capable people on the federal bench, appeared before the Senate Judiciary Committee in a hearing on her elevation to a federal judgeship in the Third Circuit Court, Smith insisted on asking her views on abortion," wrote Trump.
"She patiently explained to the good senator that her personal views on the issue were meaningless; a federal judge's job is to uphold the law as it is written, not to interpret from the bench based on his or her personal views," continued Trump. "Maybe if my sister had spoken more slowly he would have understood her."
In an interesting turn of events, New Hampshire Republican Sen. Bob Smith, whom Trump was referring too, had his 2001 re-election campaign managed by Corey Lewandowski, who is now managing Trump's current presidential bid.
Trump has declared himself pro-life since 2011, but in 1999 said but he was "strongly pro-choice," though he hated "the concept of abortion."
Earlier this year, Trump told Bloomberg Politics he thought his sister would make a good Supreme Court justice.
"My sister's great," said Trump. "I have a sister who's on the court of appeals."
"She'd be a good Supreme Court justice?" asked Mark Halperin of Bloomberg Politics.
"I think she'd be phenomenal," said Trump. "I think she'd be one of the best. But frankly, we'd have to rule that out."
The Bush campaign, as noted by The Washington Post, attempted to make Trump's previous comments on his sister an issue. Sharing an article on the comments, "Trump Praises His Sister, a Pro-Abortion Extremist Judge," by National Review's Ramesh Ponnuru (whose wife works for Bush).