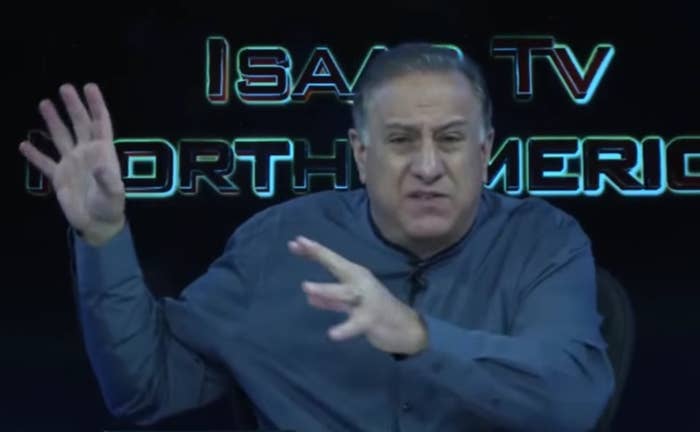 Televangelist Frank Amedia, who serves as Donald Trump's "liaison for Christian policy," says he doesn't know if President Obama was born in the United States, saying such questions are "above his pay grade."
Asked on the Alan Colmes Show Tuesday evening if he had any trouble with Trump's prior questioning of Obama's birthplace, Amedia answered, "I don't believe that was racist at all. I don't believe it was taken as racist. I think it was taken as political. I think that we're too quick to put the race card on everything, we should be careful with that."
Colmes then asked Amedia if he believes Obama was born in the United States.
"That's so far above my pay grade," Amedia answered.
Amedia has helped arrange meetings for Trump with evangelicals.
Earlier in the interview, Amedia brought up doubts about Obama's Christian faith, but said he believes such questions are between Obama and God.
"Many Christians question is President Obama a true Christian. I don't know that he's attending church regularly," he said. "He doesn't quote the Bible regular. He once said out of his own month, 'my Muslim faith' and then he trounced it back. We could say that man's not a Christian, but you know what, if the man tells me he's a Christian, I'm gonna leave that between him and God."
When Colmes noted Obama did not really say he was a Muslim, Amedia interjected, "I know, but he did say it."