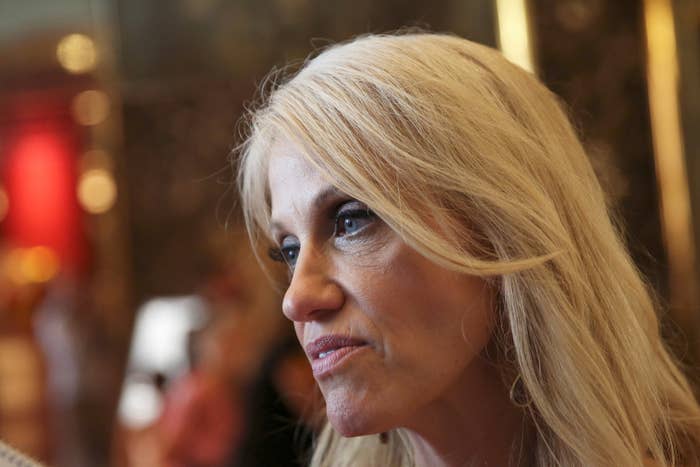 Donald Trump's campaign manager Kellyanne Conway says Trump is going to pivot to the substance instead of delivering hour-long ad-libbed riffs at his rallies.
Conway, in an interview on Sean Hannity's radio show on Friday, challenged Hillary Clinton's campaign to meet Trump on the substance.

"I think what's happened with Mr. Trump is that, he realizes when some of us tell him to himself—what we mean by that is, sure you're going to deliver substantive, policy solution centric speeches," Conway said. "At the same time, you're the messenger, you can deliver them in your own style with your own cadence, with humor when it's appropriate and sobriety when it's appropriate."

Conway cited Trump pausing for effect during recent speeches and interacting with the crowd as an example of being both scripted and genuine.
"That is spontaneous, that is a good riff, but it's not ad-libbing for an hour, which is very different," she said.
Conway added that she doesn't think "just riffing for an hour" creates jobs or provides health care, and added that Clinton insulting Trump doesn't offer solutions either.
"She's back at it today," Conway said. "This is what's different this week too. We're gonna smoke her out on the substance. The issues that benefits us."

"We're gonna pivot to the substance," she added. "I challenge them, I challenge Robby Mook and Hillary Clinton to meet us on the substance. If I can do anything in this campaign as his campaign manager, it's gonna be to, people want to talk about the silly pivot, let's pivot to the issues. Let's talk about what's bothering Americans. What they want the next president of the United States to do."